Schilthuis Construction tackles a Passive House, retrofit-new build hybrid that provides 126 units of supportive housing.
The 2-foot-by-2-foot windows of the Royal Oak Dairy's stables were designed in 1929 for horses to stick their heads out and get some fresh air before and after their rounds delivering milk to families in Hamilton, Ontario.
The last quart of milk was delivered by horse-drawn wagon in this Canadian port city in 1960, and Royal Oak closed its doors for good a couple decades later in 1981 – though it was the last local dairy standing in Hamilton and the last to use horses for delivery.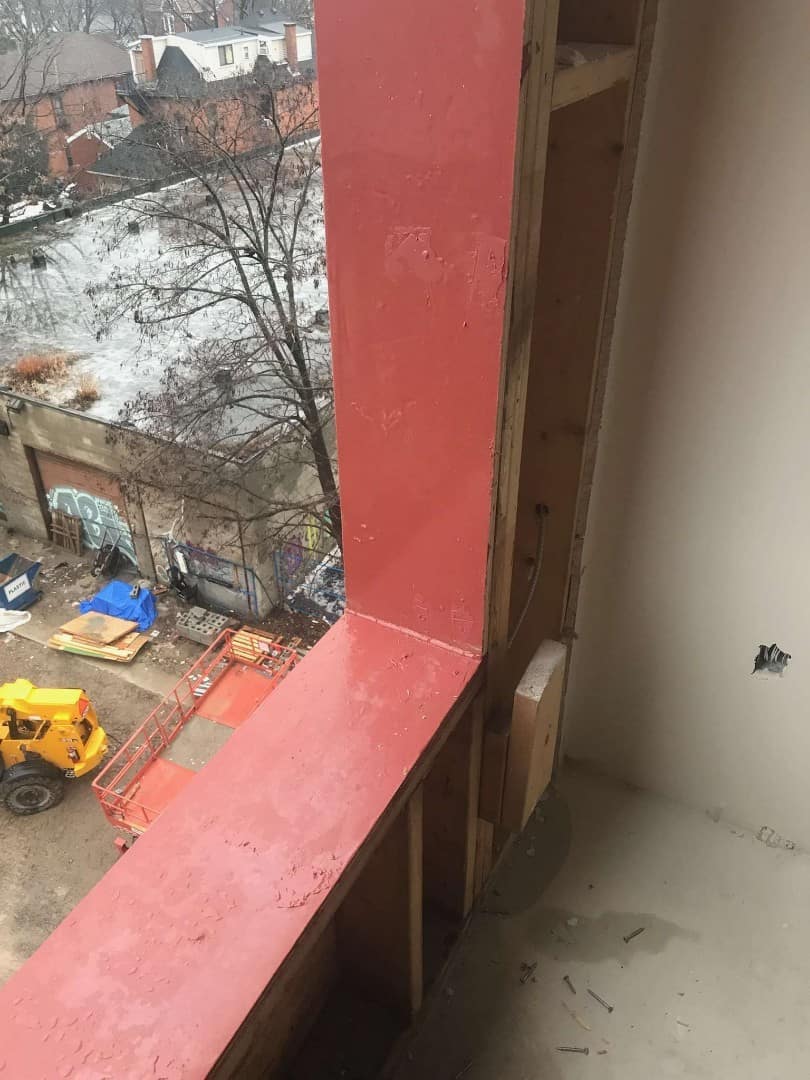 Today, those window openings are being repurposed and restored as part of an impressive retrofit-new construction hybrid development that's designed and built to meet Passive House standards.
In 2018, a non-profit organization specializing in affordable housing called Indwell purchased the property. Their new development, called The Oaks, involves retrofitting the stables building into 13 apartment units plus commercial space, and three new buildings will offer a combined 126 units to support its growing mission – provide supportive housing to people with disabilities and people who have experienced homelessness. According to its website, Indwell provides supportive housing to more than 650 households in southern Ontario, and its housing options range from residential care facilities with 24-hour on-site services, to high-support housing and independent apartments with support.
For The Oaks, Indwell has partnered with Indigenous health care providers who will office in the restored stables buildings while they offer support to building occupants.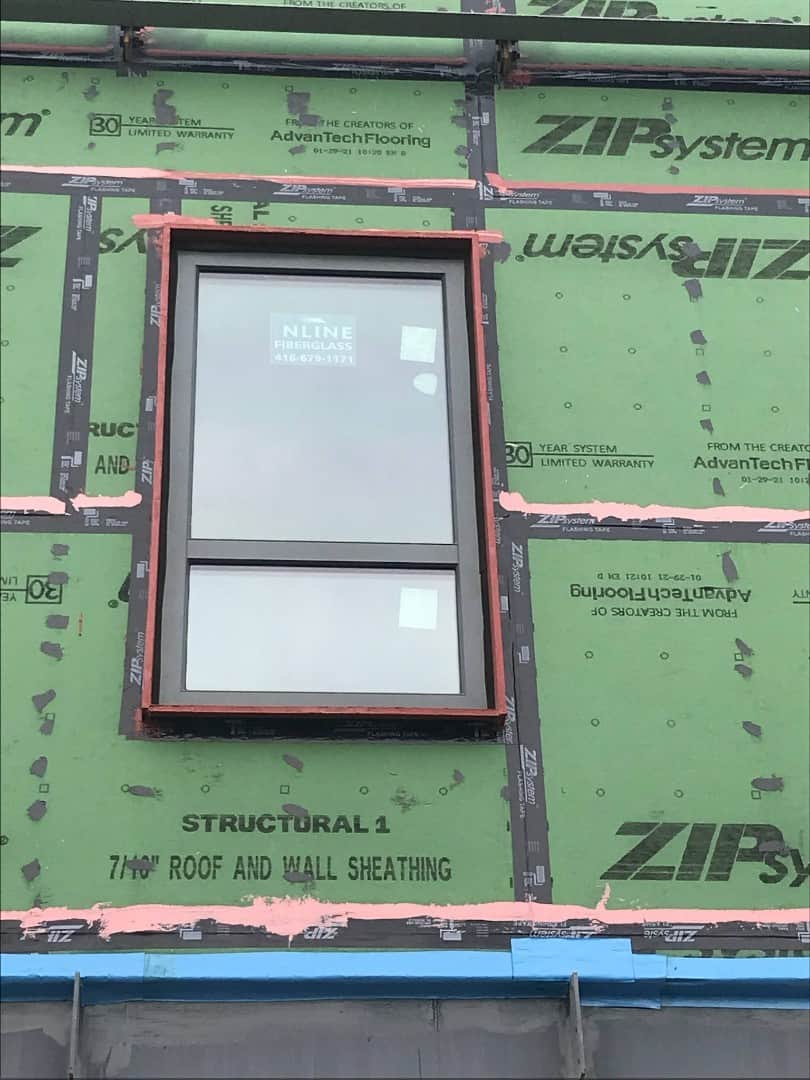 For the retrofit of the stables and new construction of three new buildings on the complex, Indwell picked Schilthuis Construction as the general contractor and design firm Invizij Architects – two companies known to specialize in Passive House projects in southern Ontario.
Phil Schilthuis, partner at Schilthuis Construction, said his team tackled the intensive retrofit portion of the project first. Work began in 2020 and is expected to be completed in early 2022. Restoring a three-story, long-unoccupied former horse stables was a comprehensive endeavor involving the whole structure, concrete floors and roof.
"We had to put all interior shoring in, pretty much gut the whole building, the exterior walls and then rebuild from the inside out," he said in September 2021. "We kept the horse ramp in the building and the windows for the horses to keep their heads out, and all the old brick, we're restoring all that."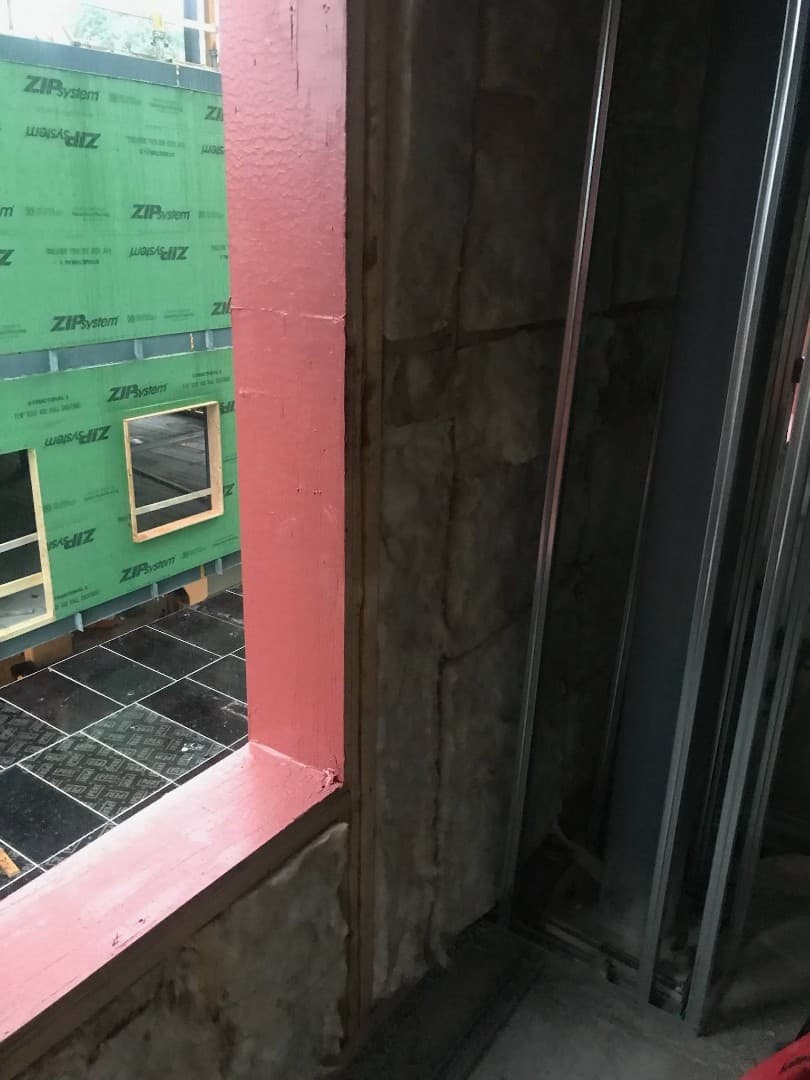 "The two brick wythes were pretty sound, but we took whole areas of the wall down because the mortar was kind of dead," Schilthuis added. "The new floor system ties into the building for stability and we put in masonry bonding on the brick wall partially covered by trusses."
On the 3-story and 5-story new builds, Schilthuis installed a Zip sheathing system accompanied by PROSOCO's R-Guard FastFlash as a fluid-applied membrane around the rough openings. They used both the roller-grade and gun-grade versions of FastFlash.
"If an affordable housing organization can commit to it and build to Passive House, then it shows that any company can do it that way too."
As the general contractor, Schilthuis is known for doing a lot of its own work in-house, and the FastFlash application was no exception. "We put it on our office to check it out," Schilthuis said. "It's pretty thick and it grabs really good when you roll it and smear it on."
Once the envelopes on the first new builds were buttoned-up, the project team ran blower door tests to measure airtightness via air changes per hour. The results were more than satisfactory: 0.018 cfm/square foot at 50 Pa on Tower A; and 0.014 cfm/square foot at 50 Pa on Tower B – both well below the Passive House-allowed maximum of 0.060 cfm/square foot at 50 Pa.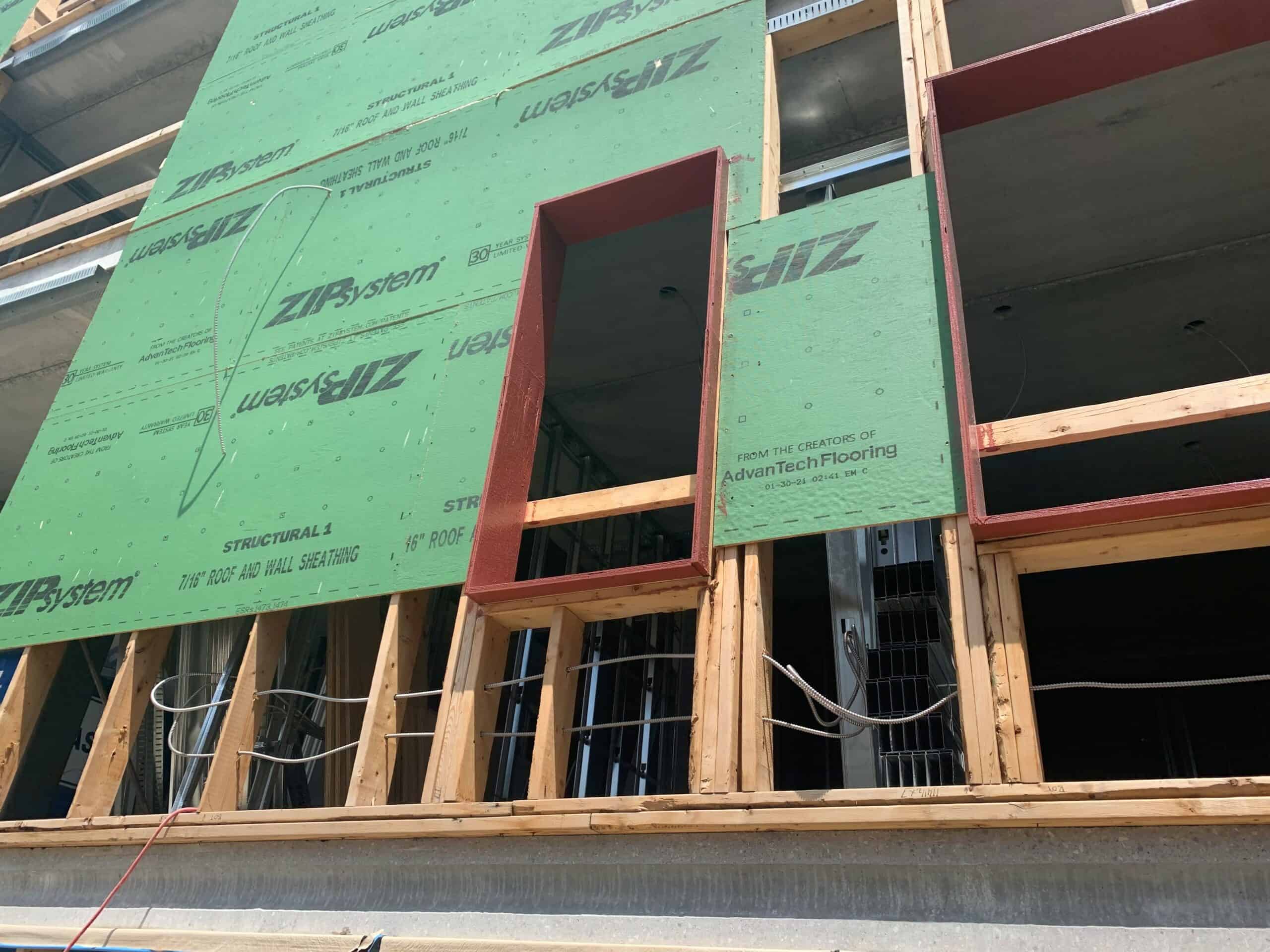 In addition, the team measured the level of odors and air movement between individual units.
"We're doing compartmentalization testing from suite to suite to prevent smells and odors," Schilthuis said. "We'll pressure test one unit and see if there's free air flow between units. Everything's sealed off, all electrical boxes, cables, the caulking is all done. We're testing the individual compartments for smells, odors and disease spread through HVAC, which is part of the PHIUS requirement."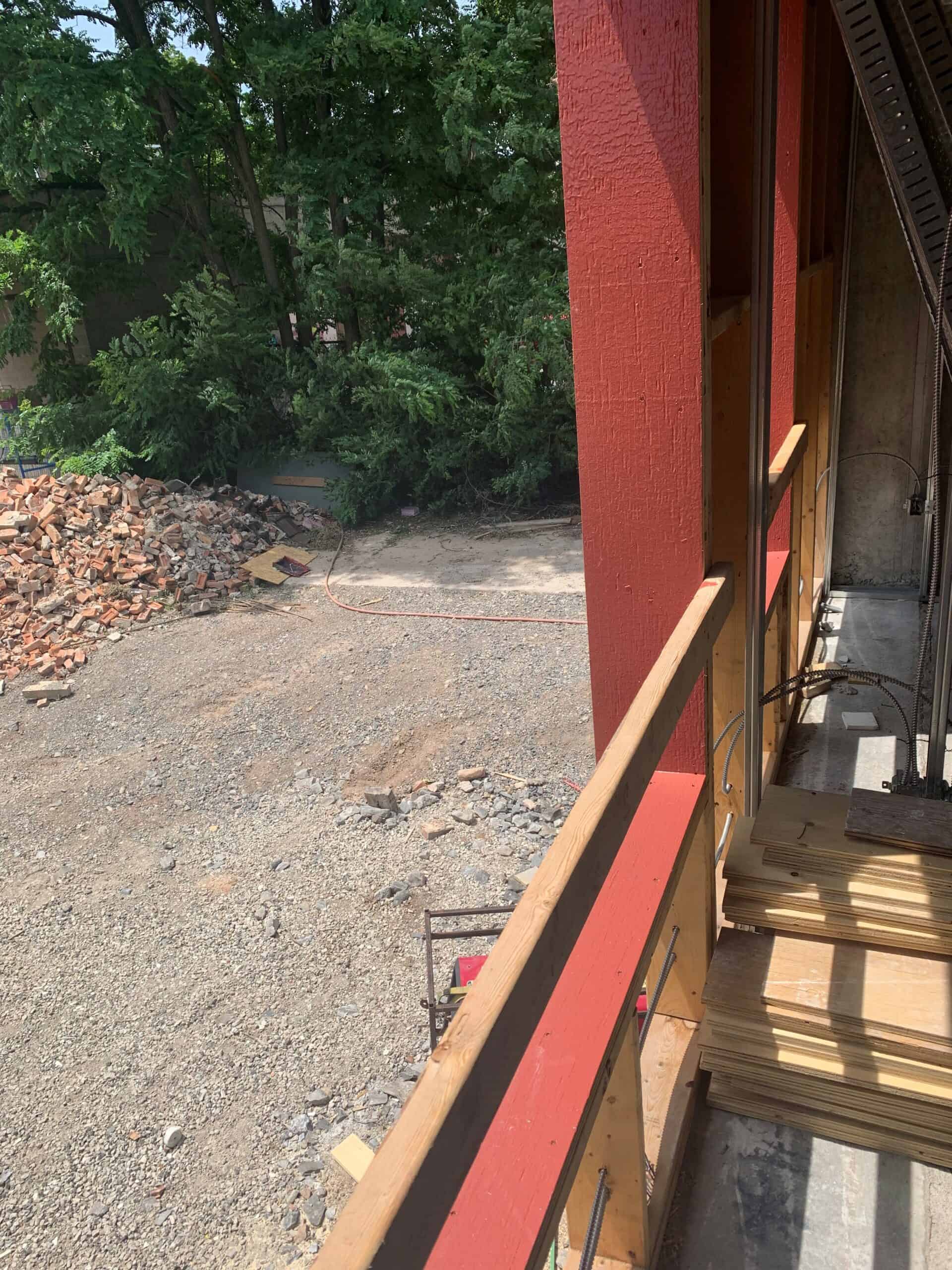 Schilthuis added that the team is following the principles exactly to Passive House (PHIUS) standards for retrofits. His company has worked on several recent Passive House builds over the past couple of years and continues to specialize in the green building standard, as well as net-zero and carbon-neutral projects.
"Passive House is our niche," he said. "We're focusing on it. A lot of it is with Indwell but a lot of it also has to do with SB-10 and its energy modeling requirements."
The more Passive House and net-zero projects in the province that Schilthuis works on, the more he sees it as a mainstream possibility for construction.
"You're spending more on triple-glazed windows and there are some added costs up front, but the net savings is there in the long-term," he said. "If an affordable housing organization can commit to it and build to Passive House then it shows that any company can do it that way too."