Project team tackles the unique challenges of a high-end, oceanfront home in Kiawah Island, S.C.
Builders and designers of high-end residential projects know well the challenge of working with hands-on owners who are well-educated and well-equipped to pay for the best everything.
Their clients want grand windows, high ceilings, unparalleled views and the best materials out there.
That's certainly the case on a recently built high-end residence on Kiawah Island, about 25 miles southwest of Charleston, S.C.
"The design dictates the standard," said George Wohlfarth, project manager for Epic Development, general contractor of the job. "We're not building production homes here. If it was a big rectangle, it wouldn't take as long as it is, nor would it cost as much. It's what the people want, what they're willing to pay for, and what they expect from it. And the hurdles you have to go through to get to that. I always tell people that my only limitations are imagination and budget."
The owners of this home, just seconds away from the ocean, not only wanted the very best, they were also rightly concerned about building material selections in this salty, windy, rainy climate prone to hurricanes. They brought in a consultant to maximize the home's building envelope -- the continuous seal around the structure that separates inside from outside.
Enter: Wayne Butler, building envelope consultant at Applied Building Sciences, a forensic engineering and architecture business with a branch in Charleston.
Homeowners in Charleston seem to be generally better versed than average about what they want out of their occupied spaces, what they don't want (moisture, mildew, mold) and energy-efficiency objectives, said Butler.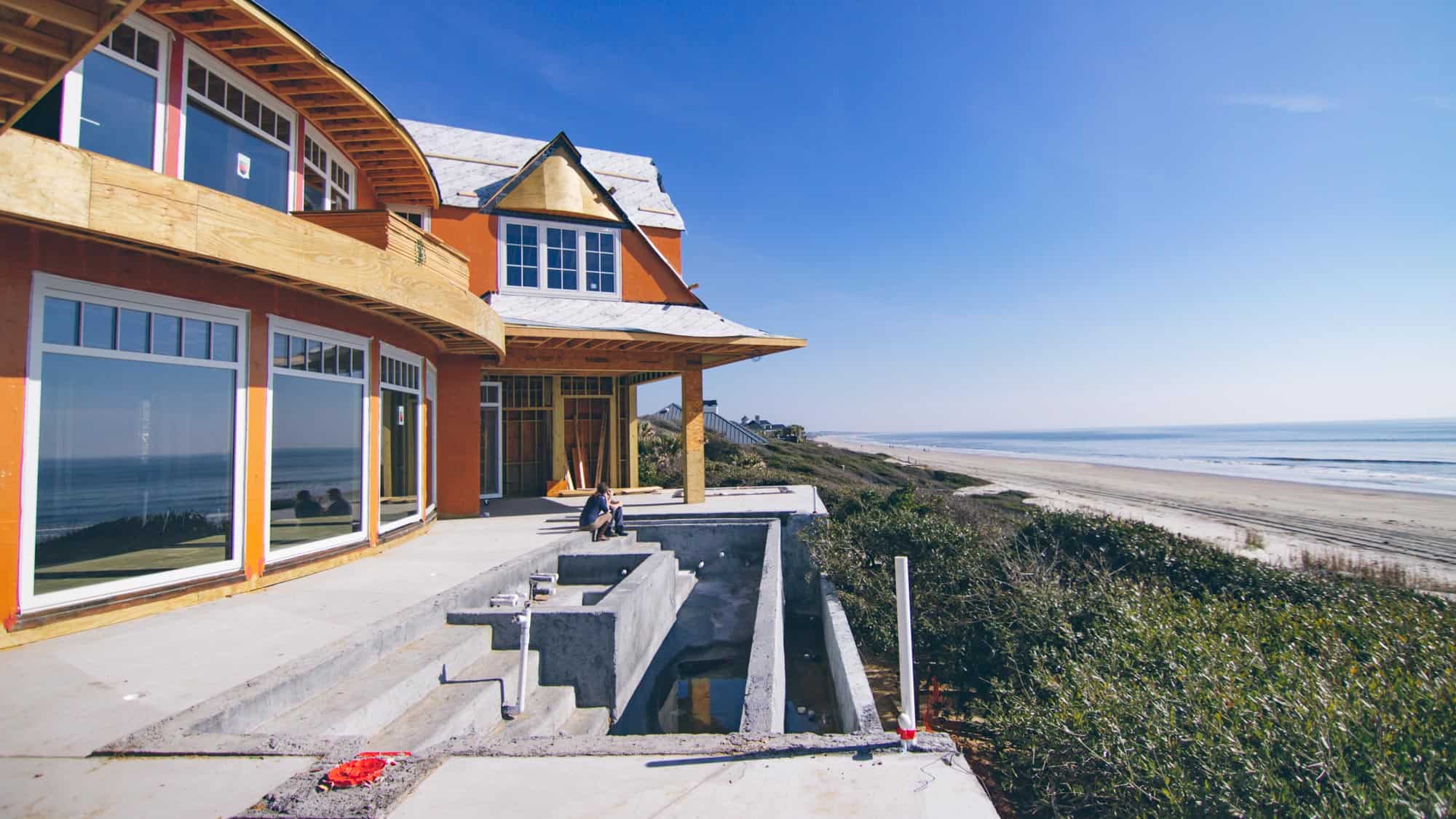 This trend was immediately clear as he entered discussions with the homeowners of the Kiawah Island property.
"They wanted to know about how it was going to live on the inside, how it was going to perform on the outside, and how the materials are going to stand up in this specific environment," he said. "They had performance of the building in mind as well as the aesthetics."
The clients' interest in durability combined with the project team's knowledge of how long the build would take ultimately affected material selections, Butler said.
"We knew that the build would take some time, so the exposure of the materials as they were being installed came into play," he said. "Early on, we chose not to go with a sheet good or a rolled good because we knew that the cladding probably wouldn't be installed until further down the road and the systems that were underneath that cladding needed to be protected."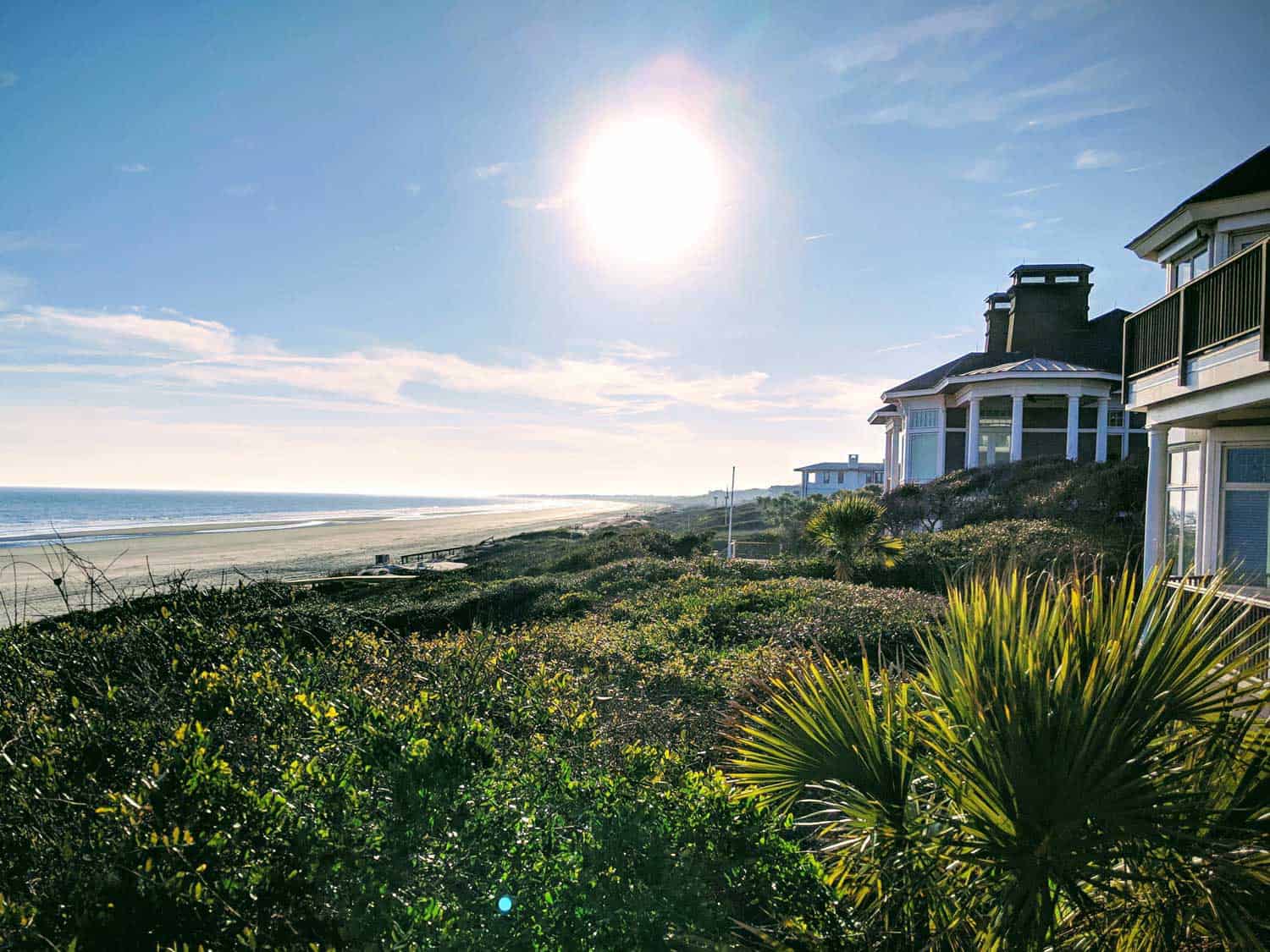 Tony Giblin, partner of Southeastern Specialized Construction, a waterproofing contractor based in Johns Island, S.C., had applied FastFlash previously, but not the whole Cat 5 system (including Joint & Seam Filler, FastFlash, Cat 5 and AirDam). He put his trust in Butler's recommendation.
"They had a waterproofing consultant that's a very smart guy," Giblin said. "He did his research and said, 'Let's use PROSOCO on this job.'"
Because Giblin was impressed with FastFlash from another project, he felt confident in using the whole system.
"When they said they were going to do the whole building envelope with the PROSOCO product, I thought it would be a great project to get involved with."
How did Giblin find the system to work with?
While he was skeptical at first due to his level of familiarity with the R-Guard system, he and his crew figured it out quickly.
"This is the first house where we've done the whole building envelope, the whole exterior," he said. "We weren't sure how fast it was going to go. We were a little skeptical at first. We did all the windows and door pans with FastFlash. Then we started going on the walls (with Cat 5) and everything just went smoothly. You just roll it on, and it went pretty quick."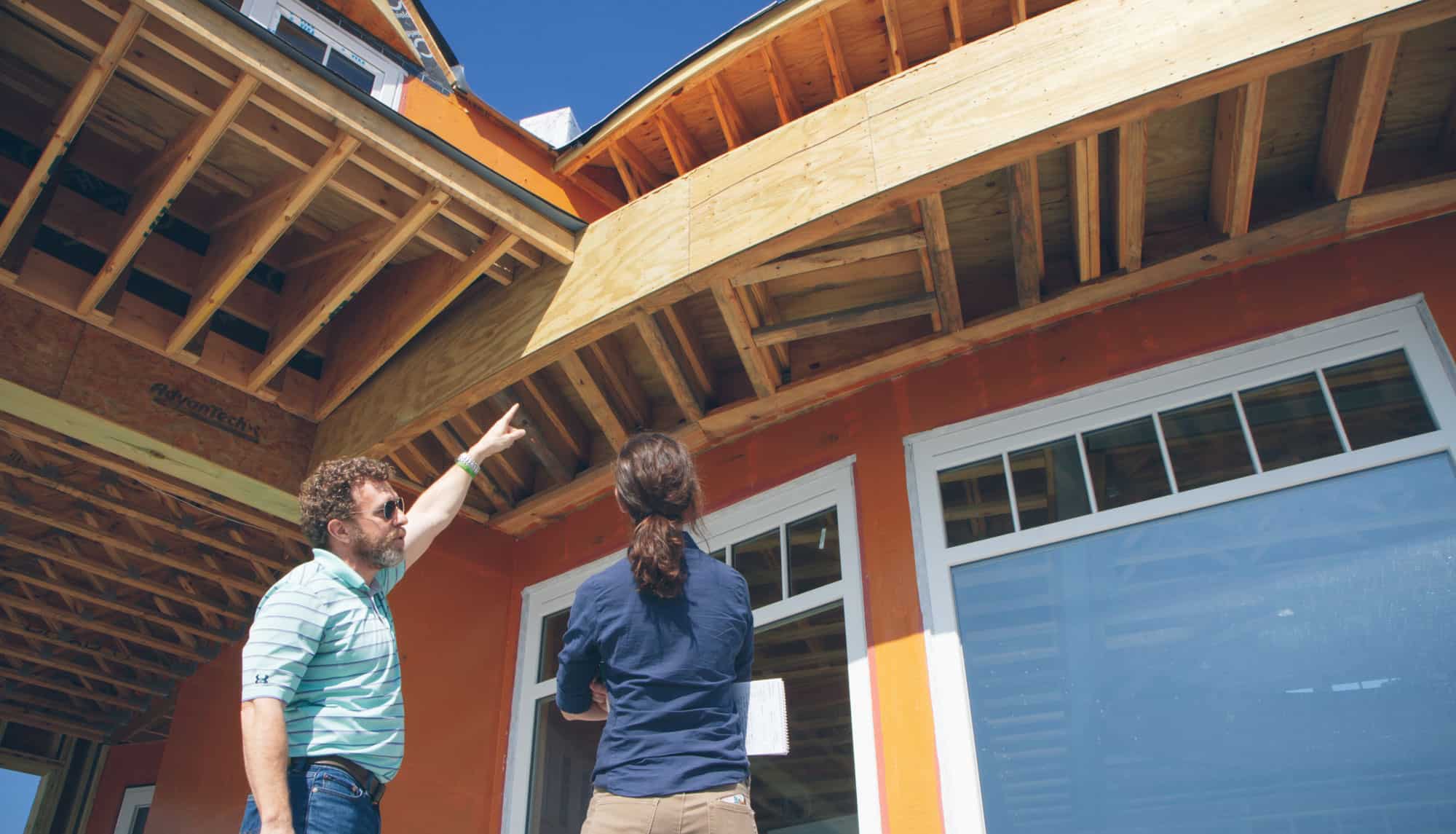 According to the home's architect, Scott Anderson of Anderson Studio of Architecture and Design in Mount Pleasant, S.C., ensuring that the trades understand how to correctly install product is one of his most critical design tasks. 
So it helped that Giblin and his crew met with PROSOCO rep Scott Kind of Spirit Sales Group prior to putting any material on the home. They discussed specific details like inside corners and best application practices. Then, once they started applying the product, Giblin found the system extremely easy to understand and apply.
With FastFlash in particular, he found it much easier than a traditional alternative he had been using. When using FastFlash around the rough openings, "it's just a matter of pulling the trigger, following it around the console of the window and just spreading it around," Giblin said. "With peel-and-stick, you've got to get it and peel it and you've got to cut it. (With FastFlash), there's no cutting involved. It's liquid-applied so it goes on a lot quicker."
"Some of the things about the product we're finding is its forgiveness and its compatibility with other materials. That makes it kind of dummy-proof."
Giblin believes the R-Guard system is a no-brainer in a market like Charleston, where homebuyers are interested in energy efficiency, but fluid-applied air and water barriers have still been slow to catch on.
"Obviously, everybody spray-foams now and nobody uses fiberglass," he said. "Now they're looking at windows. How can we make them more efficient? There are houses out here with 10-year-old windows that are leaking. If you can prevent that with a product, to me it's worth paying that extra money." 
Wohlfarth, the project manager on the job, was also new to the R-Guard system and eager to see it in action.
"Wayne (building envelope consultant) said that liquid-applied is far superior to a sheet good," he said. "There's a learning curve to anything you start new. You learn by doing. It's kind of hard to pick up in a manual, and we have so many different scenarios here that you can't even foresee on a set of plans."
"Some of the things about the product that we're finding though is its forgiveness and its compatibility with other materials. That makes it kind of dummy-proof."
The project team on this Kiawah Island residential project includes:
General Contractor: Epic Development
Designer: Anderson Studio of Architecture and Design
Waterproofing subcontractor: Tony Giblin, Giblin Construction
Building envelope consultant: Wayne Butler, Applied Building Sciences