Pictures tell the story of a stunning restoration completed by Marsa Inc.
Matt Scabilloni watched in astonishment as the exterior sandstone façade of the Church of Ascension in Pittsburgh, Pa., became clear again. The contrast could not have been any sharper between the near-black portions where atmospheric carbon stains and dirt had accumulated for decades, and the portions that were being restored and cleaned by Marsa Inc., the masonry contracting company his family has operated since 1967.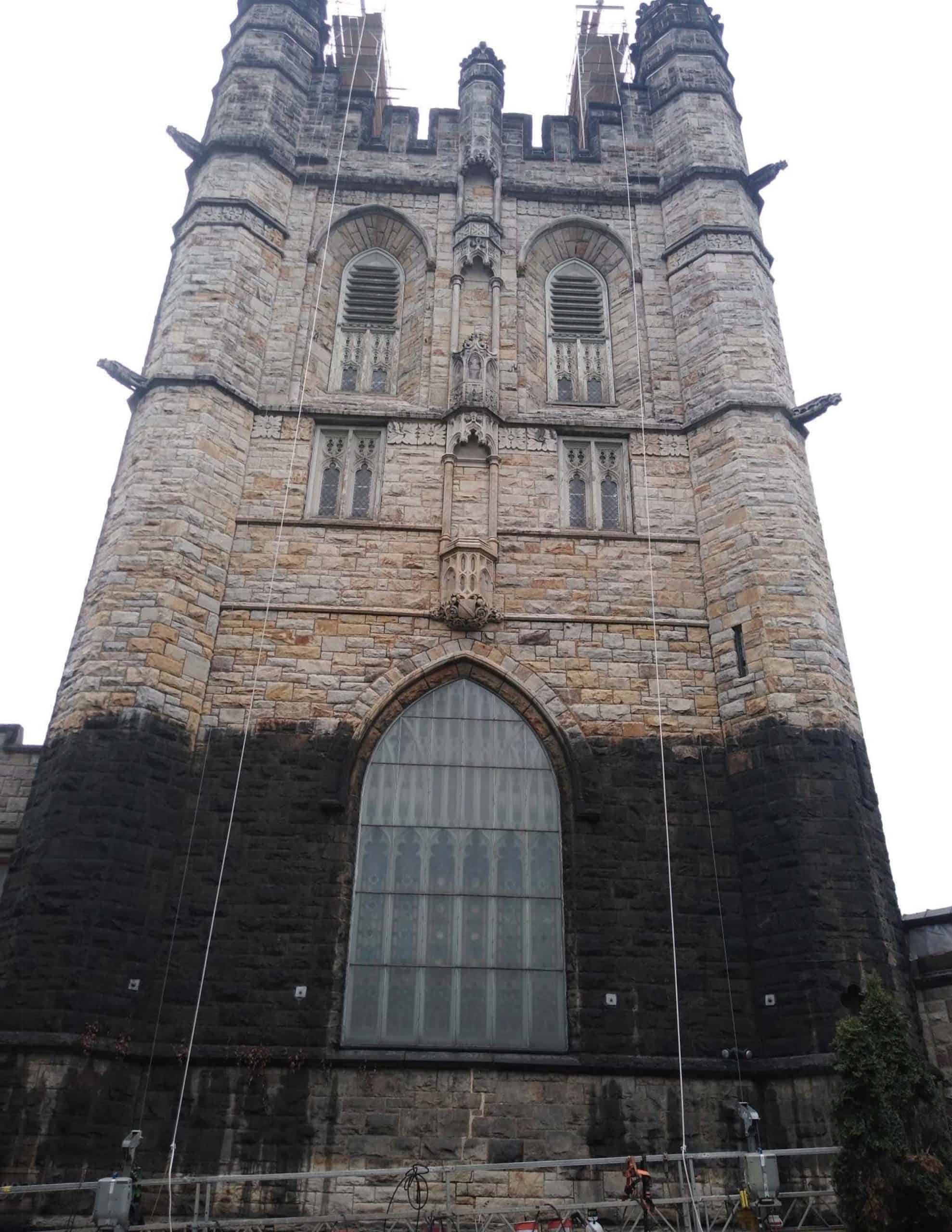 Since 1898, the Church of Ascension has occupied the corner of Ellsworth Avenue and Neville Street in Pittsburgh's popular Shadyside neighborhood, near the University of Pittsburgh and Carnegie Mellon University. The structure has been designated as a Historic Landmark since 1971.
In early 2020, Marsa began the job of restoring the church's exterior, including cleaning, pointing and some structural repair.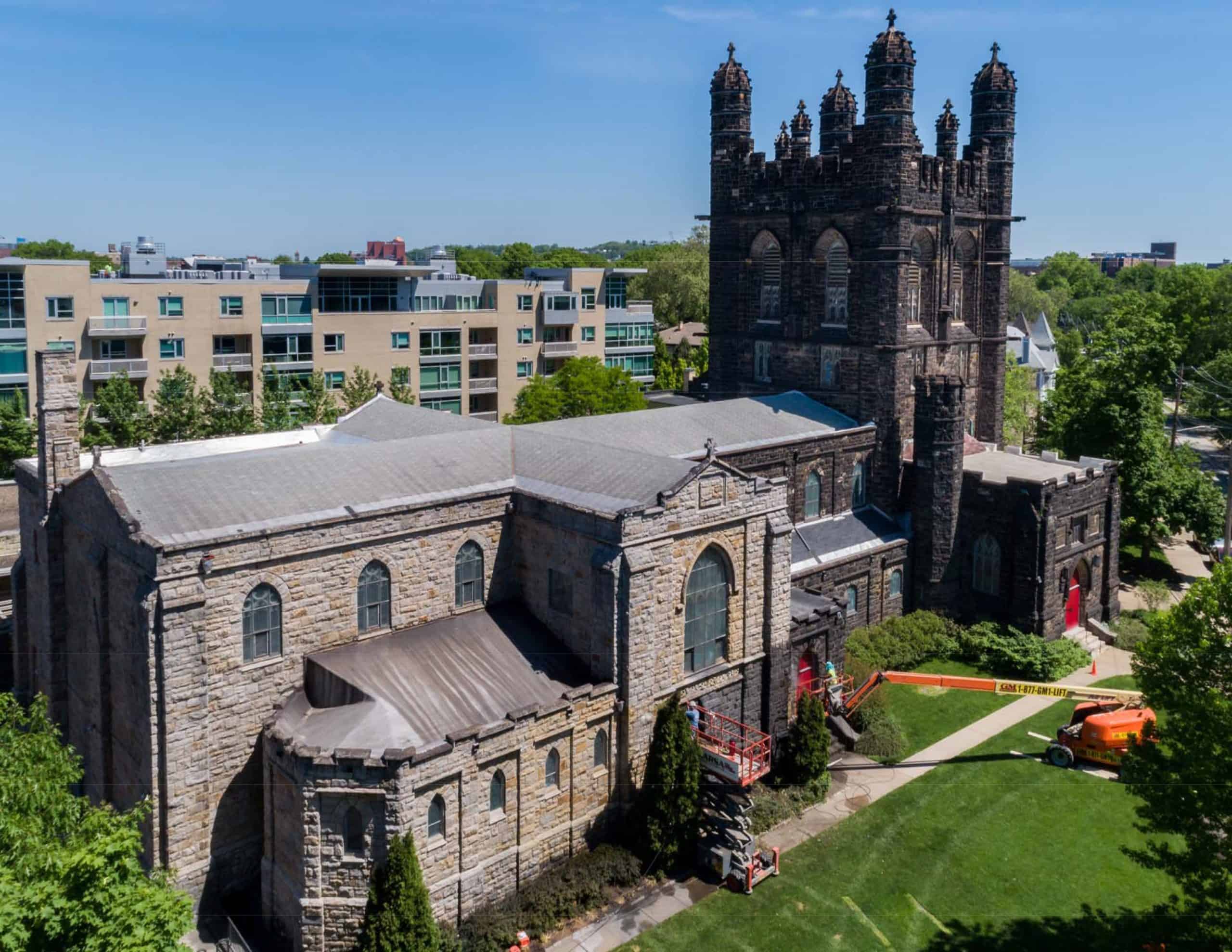 Before the cleaning could begin, Scabilloni and his team set up test panels according to the owner's wishes. "They wanted us to try hot water, which never works," Scabilloni said. "We tried some other chemicals and we did several test panels. Obviously, the NE (Heavy Duty Restoration Cleaner NE) did the best job."
Scabilloni was not surprised at the winner. He's familiar with the product, an ultra-powerful restoration cleaner designed specifically to eliminate heavy atmospheric staining on multiple substrate types specific to urban and industrial environments of the Northeast U.S.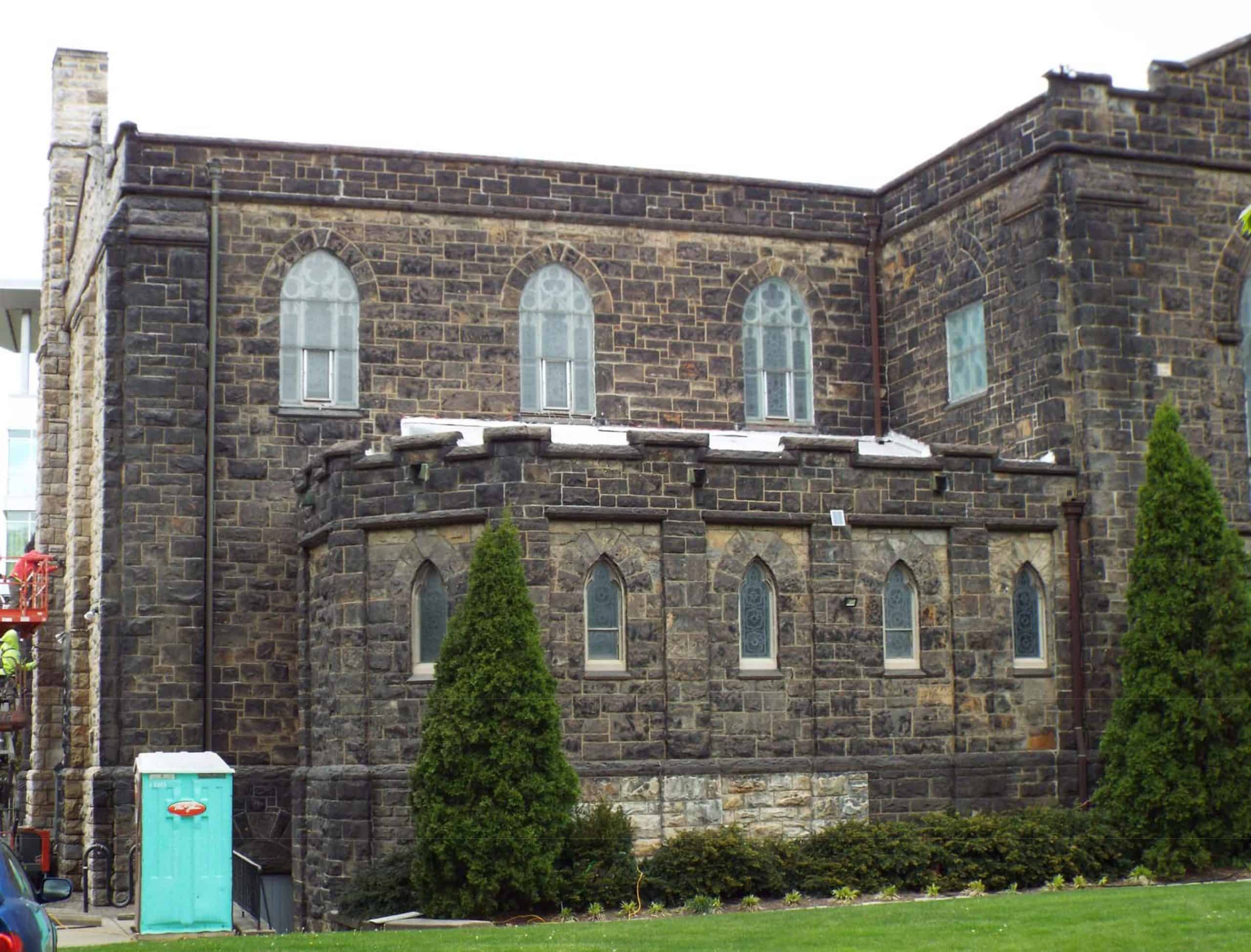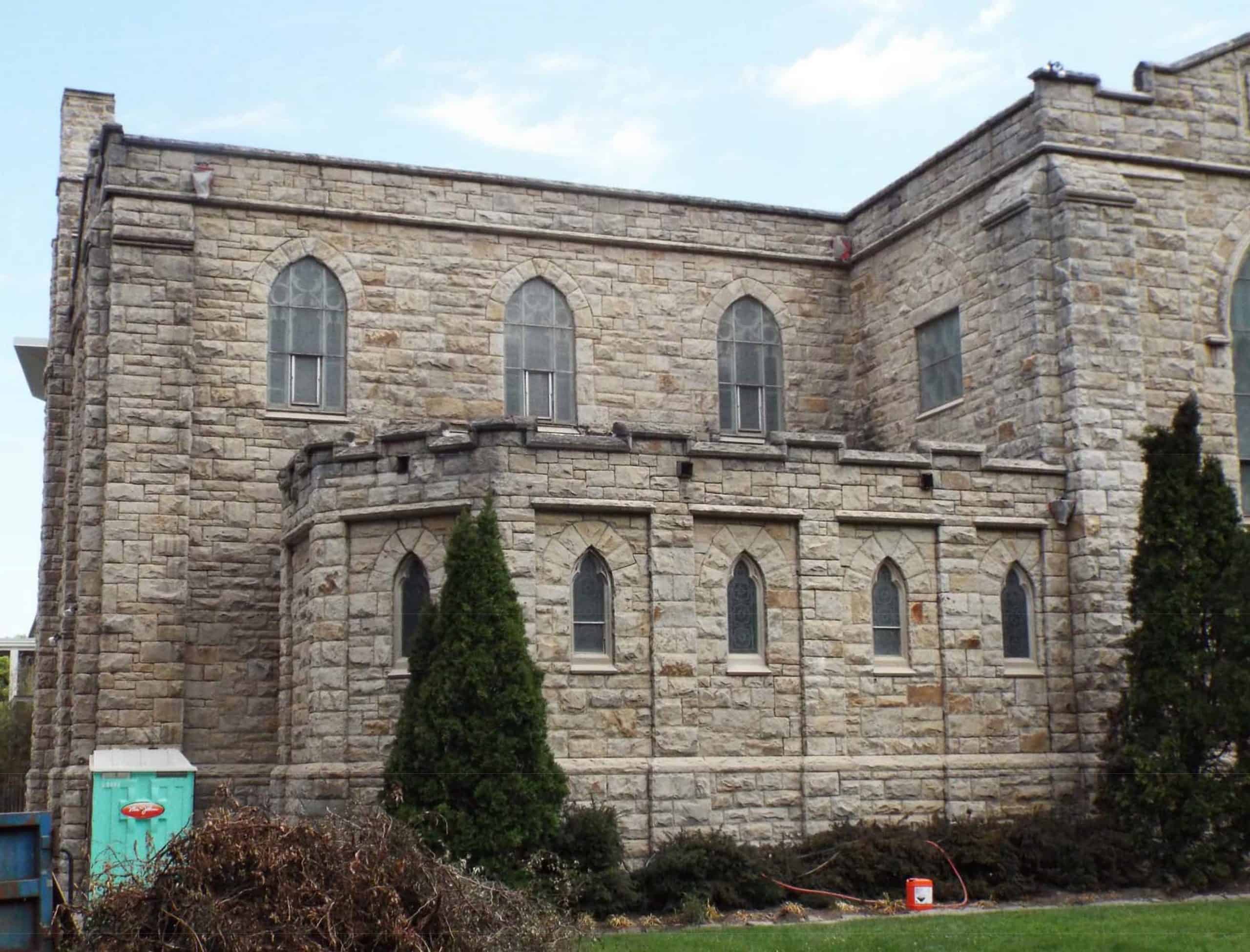 A Marsa team of 6 to 8 installers used a variety of equipment to access the exterior elevations, including scissor lifts, telescoping manlifts, conventional scaffolds, swing scaffolds and rope scaffolds.
They used pump-sprayers for two applications of Heavy Duty Restoration Cleaner NE and a hot pressure washer to take it off, revealing beautiful details in the natural stone that had been obscured for years.  
Scabilloni noted that it's not every restoration job that's cleaned from top to bottom as this project was. "It's not necessarily how we do it every time," he said. "It's kind of a job preference. On this one, based on how dirty it was, we felt it would be advantageous to have the product run down and help start the (cleaning) process."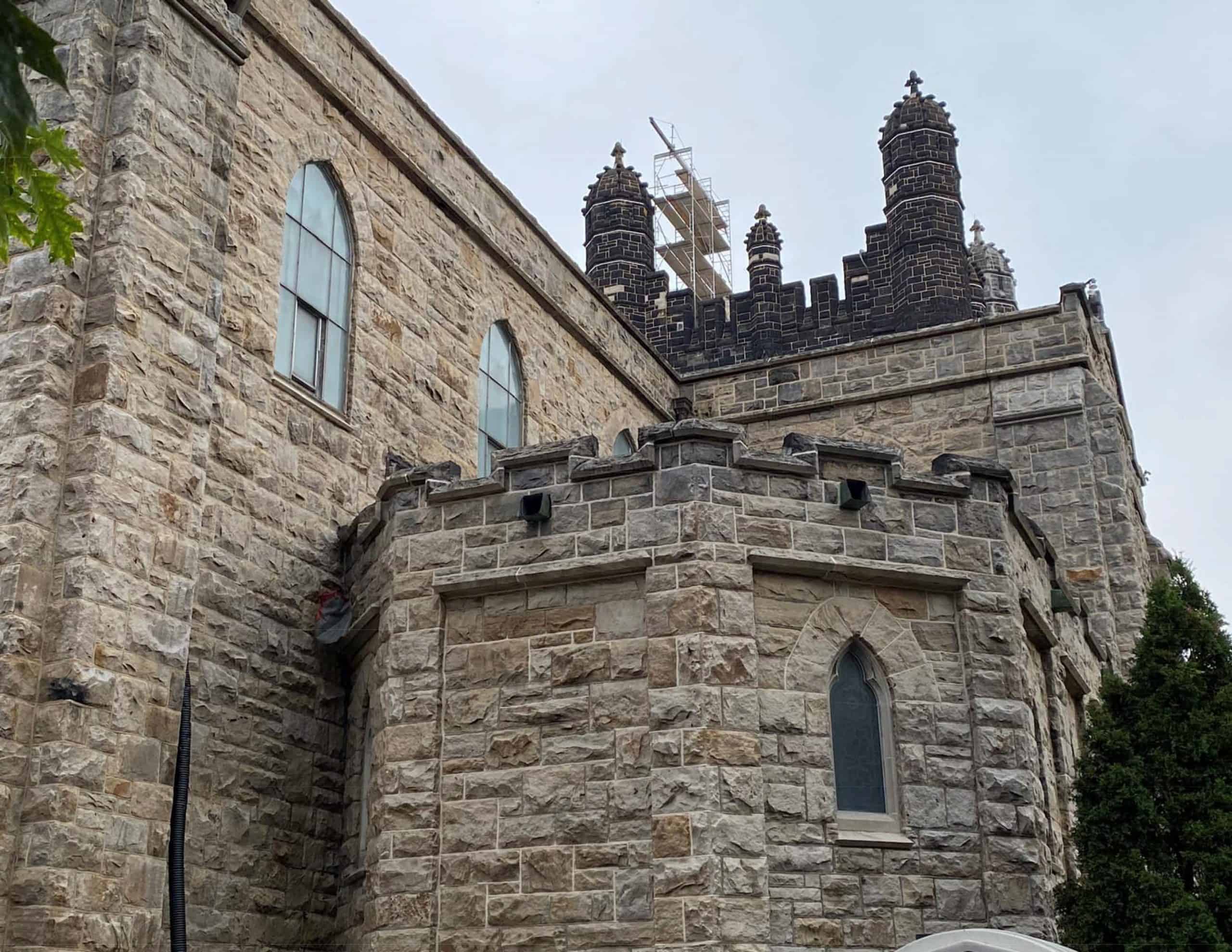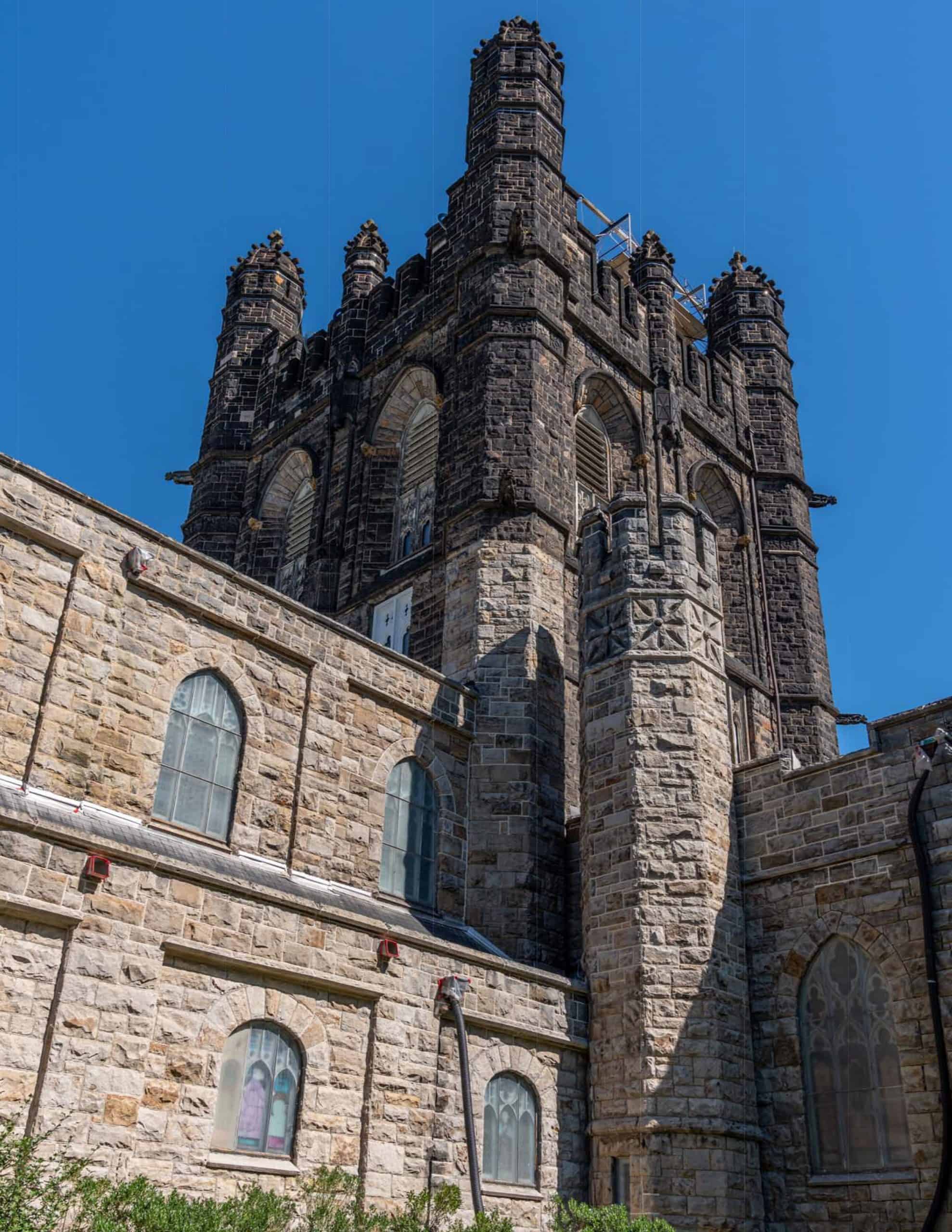 Heavy Duty Restoration Cleaner NE is a concentrated acidic cleaner designed to attack and eliminate heavy atmospheric staining on brick, terra cotta, granite and sandstone, specific to the Northeast U.S. urban and industrial environments. Used carefully, this ultra-powerful formulation loosens and dissolves decades of dirt, paint oxidation, carbon buildup and other atmospheric staining.
Learn more about Marsa Inc.'s masonry restoration work.