The decorative color options for finished concrete floors have never been so varied and plentiful as they are today. With all of these options for customers, we receive a lot of questions about our products to color concrete floors, including the difference between stains and dyes, what are some recent trends in the industry and more.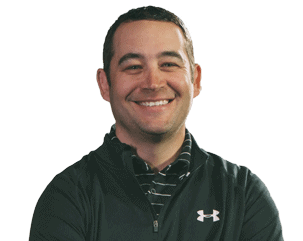 Nick Savage is PROSOCO's Concrete Flooring Business Unit leader.
Read an interview with Nick Savage, leader of PROSOCO's Concrete Flooring business unit, for the answers.
Q1: What trends have you seen in decorative colored concrete?
NS: Concrete can be colored in a variety of ways, ranging from stains, integral pigments, color hardeners and dyes. Each of these coloring methods produces different looks and comes with their own advantages and disadvantages. Integrally colored polishable overlays are increasing in popularity. Customers like the consistent color and results an integrally colored overlay provides.
Q2: Is the use of colored concrete growing, and if so, why and in what ways?
NS: I believe the application of colored concrete is growing. With the advancements of products and materials within the industries, applications and services are easier, faster and effective. The options are growing, which benefits the customer as well as the contractor.
Click the video icon below to see the colored polishable overlay recently installed at Skyline College in San Bruno, Calif.
Q3: Are there certain textures or designs that have become more popular?
NS: Within polished concrete, the use of stencils and multiple colors are increasingly popular. Customers like the option of including their logo or something customized and relevant to the design of their floors. Polishable overlays are very popular as well. They provide a variety of color, design and finish options.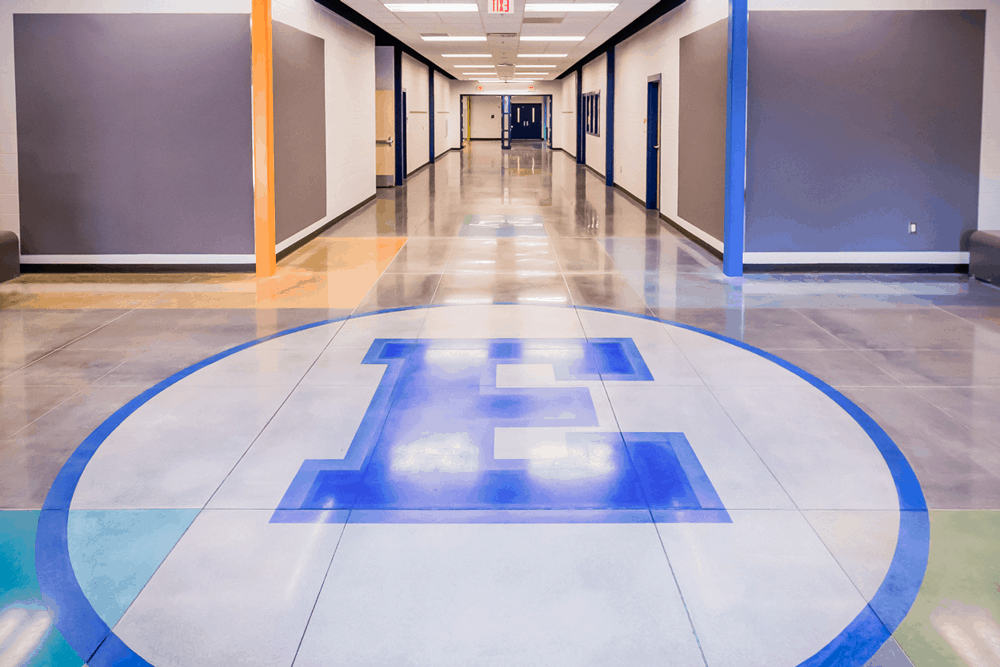 Q4: Which colors are most popular?
NS: Typically, the earth tone and neutral colors are the top-selling colors for PROSOCO. Customers like the warm, neutral tones that complement the environment.
Q5: Are contractors opting for stains rather than dyes or pigments (or vice versa)?
NS: It really depends on the customer's expectations and desired aesthetic outcome. Decorative concrete contractors have traditionally gone with reactive acid stains. The variance in colors as well as the UV stability of acid stains make them a popular choice for homeowners and smaller decorative finishes. Acid stains generally deliver a mottled appearance.
Traditional polishing contractors typically opt for a penetrating, translucent dye.  Dyes have brought more options to the concrete polisher's color palette. Up until recently, earth-tone colors of acid stains were typically the only means by which a contractor could add color after the concrete pour. In the past 10-15 years, the advancement of water- and solvent-based dyes have been formulated to carry color into the slab.
Q6: What's the difference between stains and dyes?
NS: Stains have traditionally come in 3 categories: penetrating, film-forming, and acid stains. Film-forming stains have been around the longest, and as the name suggests, they simply lay or coat the surface. Penetrating stains penetrate the pores and bond to the concrete. Acid stains chemically react with the minerals in concrete to generate a natural-looking marble appearance by physically etching the surface. Acid stains typically require more safety precautions and experience to apply than the film-forming and penetrating stains.
Dyes are easy to use, have a large selection of colors, and are nonreactive. Dyes deliver color by penetrating concrete or other porous cementitious surfaces, such as overlays. Dyes are much smaller in particle size than chemical stains, thus allowing for easier penetration and color saturation. They typically come in a liquid dispersion or a powder, and are available in water-based or solvent-based options.
For more information on trends in decorated concrete, see Sheena Ingle's recent article for Concrete Contractor.
PROSOCO'S PRODUCTS FOR COLORED CONCRETE PROJECTS
MORE RESOURCES ON COLORED CONCRETE