Painting brick or other masonry can be a great thing – it can help a building meet a desired aesthetic, provide UV resistance, reduce deterioration and make it easier to clean. But, like all things, there's a wrong way to do it, which increases the likelihood of call-backs and headaches for contractors, and a right way to do it, which maximizes performance and longevity of the substrate and building.
According to Jake Boyer, leader of PROSOCO's Clean and Protect Group, the biggest mishap he sees in the field is when people think masonry is so hard and resilient that it can be painted with anything.
"They're not taking into account that masonry is so resilient because it breathes," he says. "If you take away that ability to breathe by applying a non-permeable, film-forming paint, you're trapping moisture in the surface and it won't be allowed to evaporate out."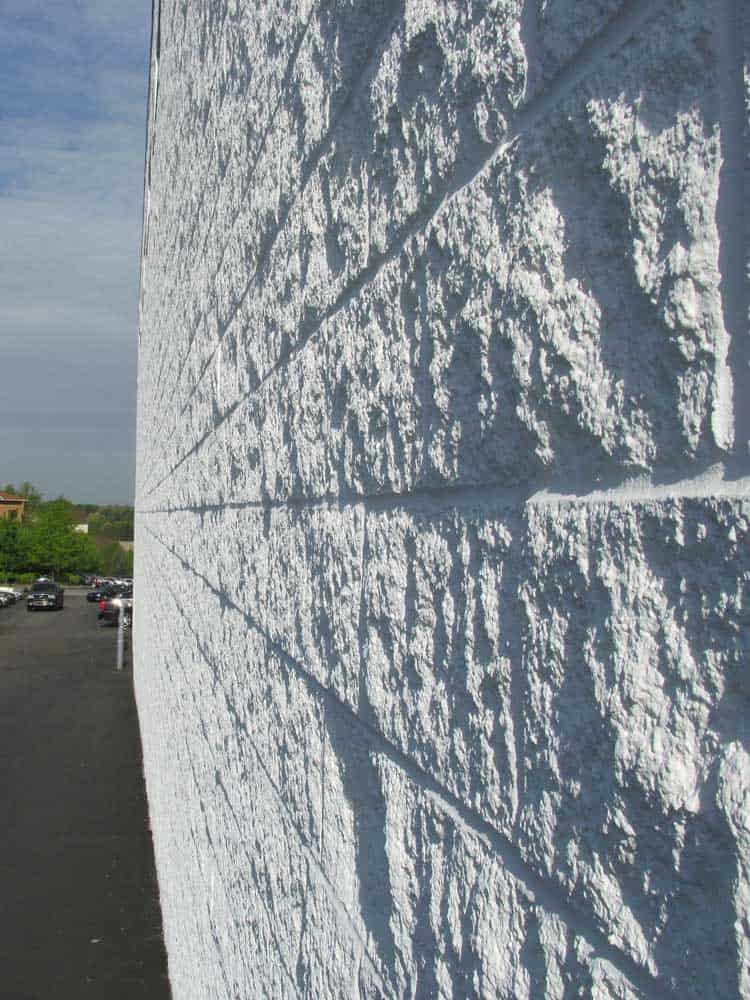 Water getting into the substrate isn't an "if" but a "when," he adds. "Incidental moisture will get in through cracks or voids in the substrate. Moisture will always get in, somehow, someway."
The trick is to accept that moisture will happen and plan its escape route in advance. 
"People forget that in general, it's OK for things to get wet as long as you allow them to dry. Not allowing it to dry is really where the issues begin."
Those issues can include freeze-thaw cycles that cause the water trapped in the masonry to expand and thus create spalling.
Most of the common everyday paints aren't specifically intended to work with the unique substrate chemistry of masonry, and will form a film on the surface and trap moisture, which is why Boyer always recommends a breathable, penetrating water repellent or coating such as PROSOCO's BMC II. It even has "breathable" in its name -- the acronym BMC stands for "Breathable Masonry Coating."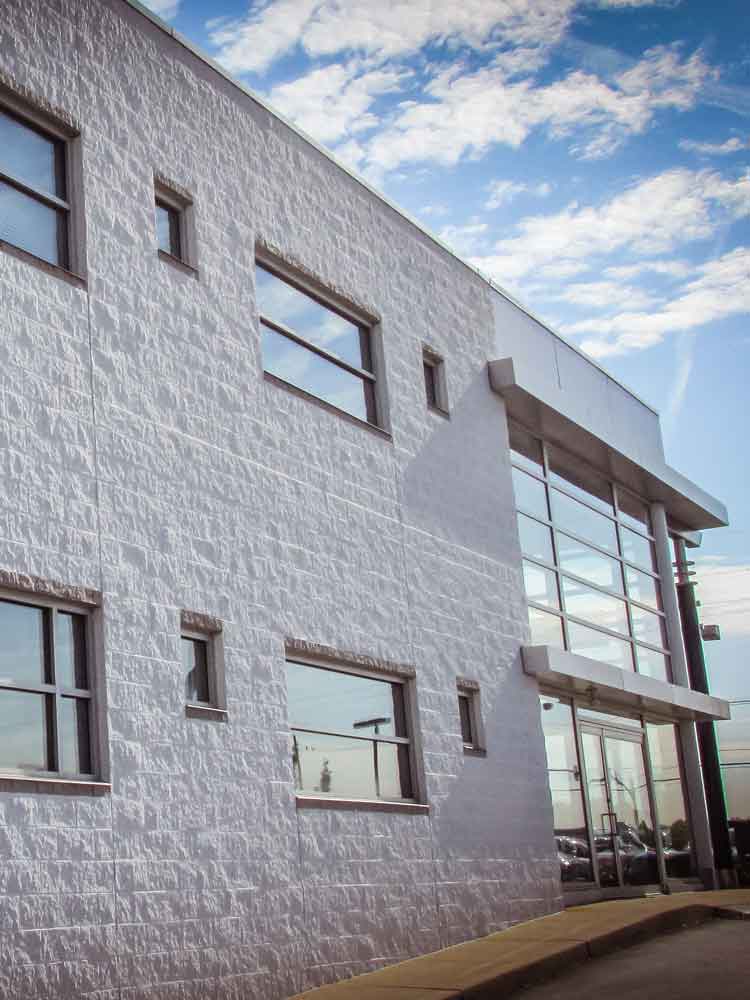 BMC II has been used to protect and maintain countless buildings across the nation, including the U.S. Capitol. It's a common coating in humid climates like New Orleans and other cities along the U.S. South, but Boyer says it's really an ideal choice for any application, and in any climate, where you have masonry that needs painting because it will help maintain the substrate's natural performance characteristics.
Boyer says it's particularly popular in New Orleans not only due to the region's significant humidity, but also its numerous historic buildings. Historic masonry can typically only be painted when it was previously or historically painted, and BMC II is permitted on many of these projects where other paints are not due to its high permeability.
How is it self-cleaning?
BMC II boasts another interesting advantage – it's marketed as "self-cleaning." How so? The answer is a little technical, chemically speaking.
It's because BMC II is a silicone resin emulsion paint (SREP), which Boyer says makes a big difference compared to other silicone coatings and paints available for masonry.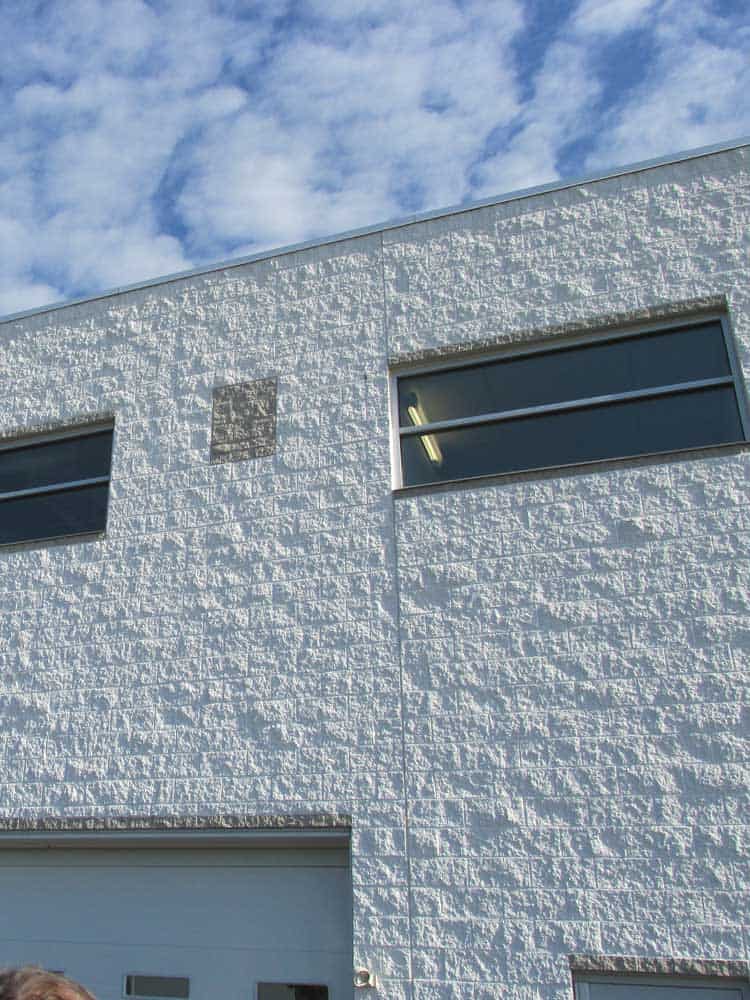 Many alternatives, such as elastomeric coatings, allow the coating to flex and move with the building. This characteristic was well-intended, but it brings a troublesome residual effect. In order to be flexible, these silicone coatings are softer, which in turn allows dirt to easily adhere to the painted surface. Boyer said one heavy-bodied silicone sealer that was formerly used a lot in metros like Chicago and New York City became notorious for attracting dirt and other contaminants and left a lasting image in many architects' minds.
On the other hand, BMC II forms a harder film, which doesn't allow dirt to bond to it, Boyer says.
"The dirt just sits on the surface," he says. "It doesn't form that bond, so it just rinses away with rainwater and natural weathering. That harder film of BMC II won't allow for those materials to actually bond or get stuck in the softer film, and they just slough off and wash away."
How do I use it?
Before you apply this water-repelling coating, you want to make sure your substrate is clean and dry, just like with any other topically applied material.
"If you've got a dirty wall and paint over it, the paint is not adhered to the substrate but to the dirt," Boyer says. "In general, you want the substrate to be clean before application. Any paint job is made or broken in the prep phase."
Then, you're ready to paint it on, just like you would apply any other paint.
BMC II comes in four different bases for users who want to add color to the coating. The white/pastel base is ready to spray right out of the can if users are happy with the color of it, or it can be tinted as desired.
For those situations where you want to customize the color, three other bases are available – accent, deep or tint so you can make any color you like. To color your coating, Boyers advises that any universal color pigment system will work.
"The easiest path to get BMC II to the right color is to go to your local paint store, distributor, or wherever you would get paint and pick out a color from their color chart," he says. "In that formulation, the color will tell you which base is required, and then we can cross-reference their recommendation with our equivalent."
A specialist from PROSOCO can help provide a recommendation and answer any other additional questions. Call 1-800-255-4255 for a customized solution.