Upward trends in online commerce show no sign of receding in 2021. It's safe to say the shift from shopping malls to online shopping carts is not a blip but an evolutionary update in our lives, and warehouse space can't open up fast enough to keep up with demand.

One commercial real estate services firm called JLL estimates that by 2025, it'll take an additional 1 billion square feet of industrial real estate in the U.S. to store all our stuff.
That's a lot of finished concrete, and great news for concrete contractors who prepare, densify, dustproof and clean concrete floors for warehouse clients.
Nick Dancer, owner of Dancer Concrete Design in Fort Wayne, Ind., completed a 600,000-square-foot warehouse job for Amazon in late 2020 and is embarking on another 28,000-square-foot warehouse project this Spring.
Warehouse owners want "buildings that are built right and are going to last a long time," Dancer says. What this means for them, though the clients may not know it by name yet – is dustproofing.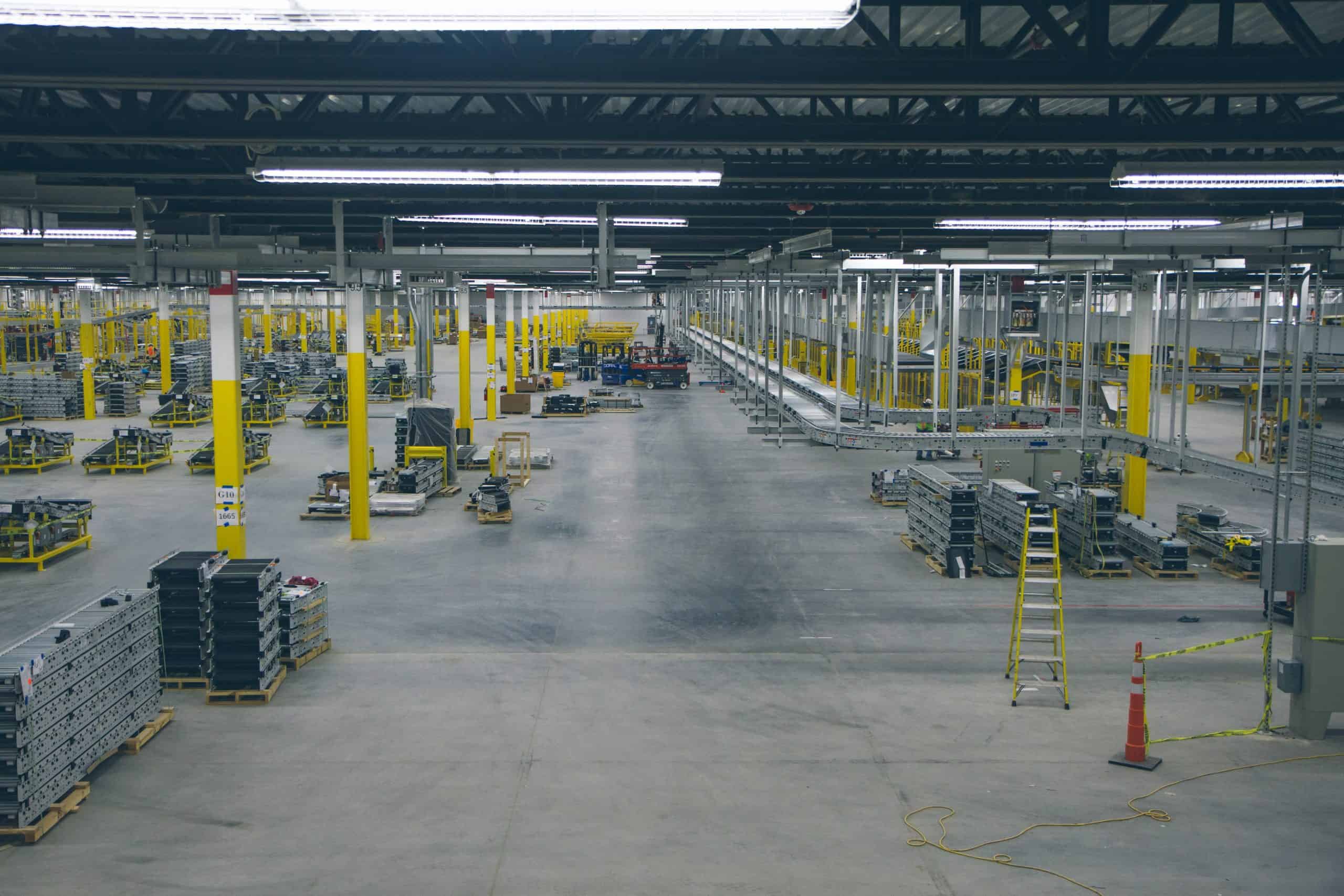 A flooring material that's porous like concrete naturally creates dust as it's subject to use by forklifts, other equipment and foot traffic. That dust in the air can not only be annoying but also require more frequent cleanings and create a hazardous condition for people working in the space and breathing in the air.
The process of dustproofing is a great solution, Dancer says, because it plays off the innate strength of concrete, densifies and hardens the surface further, and prevents it from dusting. Dustproofing is also affordable and leaves the owner with plenty of options.
"By dustproofing the concrete, you get a floor that's going to last a long time and be dust-free, but it also doesn't limit your choice down the road," Dancer says. "Even if you dustproof, you could still go in later and put a different finish over it, like an epoxy. The traditional concrete cure-and-seals will flake and peel off and dust, so it's actually working against you."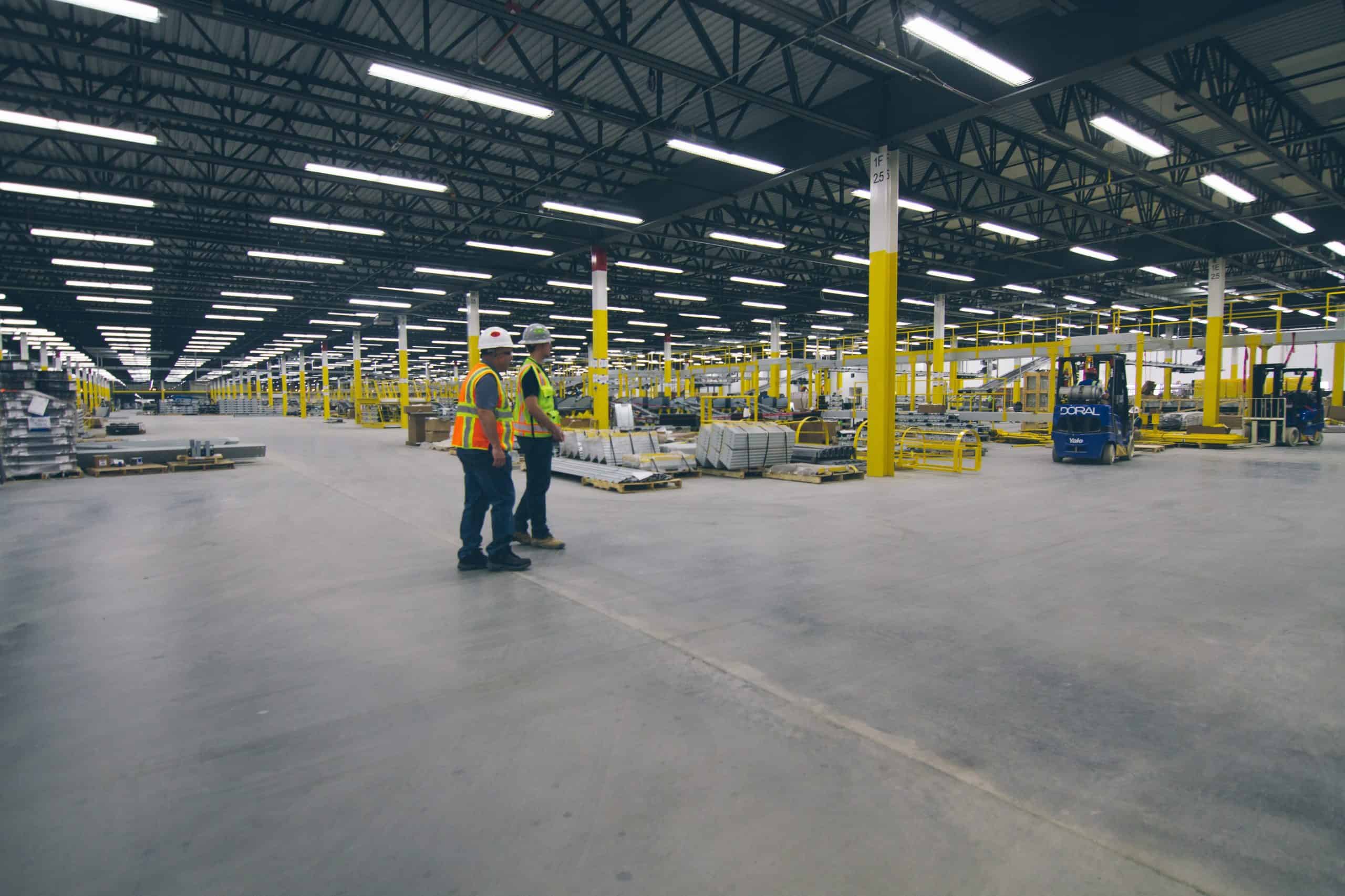 For the 600,000-square-foot Amazon warehouse in Fort Wayne, Ind., Dancer suggested a different dustproofer and densifier than what was in the spec, because he knew it could save time and money.
"We recommended LS/CS for the project because it's low-cost to install," says Dancer, who's worked with PROSOCO's Consolideck products for eight years. "It was also the quickness of installation, and because we've used it before and had good results with it."
Another factor for Dancer was water – which was both an environmental and practical consideration.
"On new construction, they don't have a lot of water, and LS/CS doesn't need that," he says. "The installation speed and the environmental conditions of hauling water, is a huge deal."
Dancer's installation crews sprayed LS/CS on the surface and spread it out with microfiber pads. The entire job took around 400 manhours, he says.
See more of Dancer Concrete Design's work below.