How high can quality go? How much of it can you fit into a 26-foot-by-8-foot space? Nick Guarino wants to find out, if only to satisfy his own curiosity, and then replicate the process over and over, for the benefit of people wanting portable, ultra-energy-efficient tiny homes.
His path to building 100% custom tiny homes and campers out of his shop in Ashland, Ore., was anything but conventional. It started with following his Dad around on electrical jobs as a kid, where an occasional jolt of electricity grew a little less shocking each time. Then there were the years he spent handling liquid nitrogen and fixing cryotherapy chambers for a hydrocolonic therapy firm in New York City, where his all-around know-how and ingenuity made him partner within a year.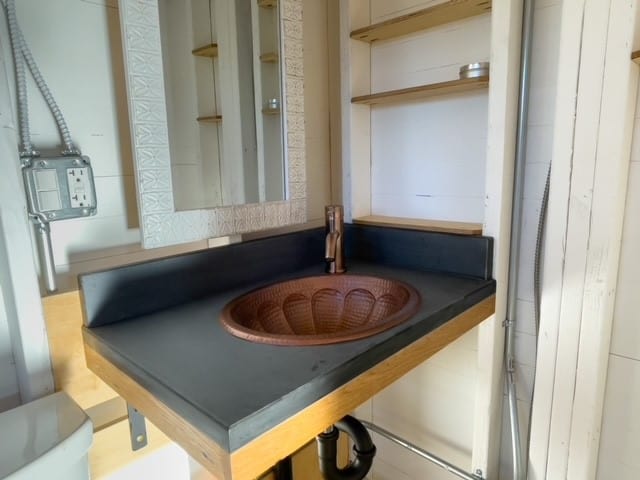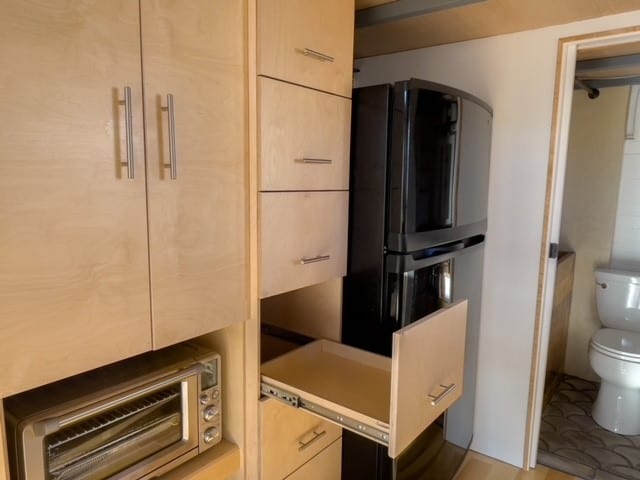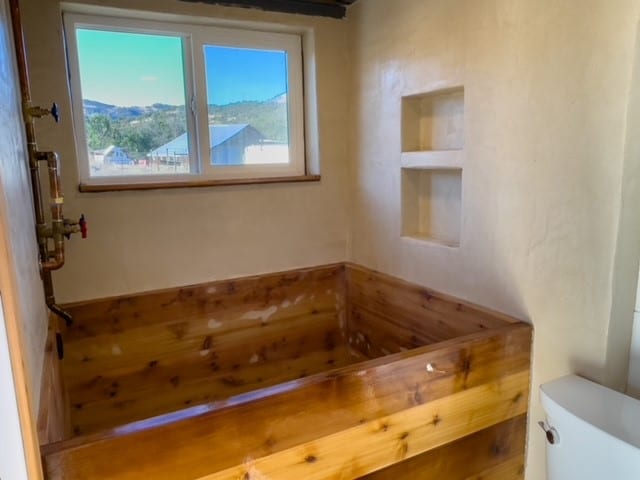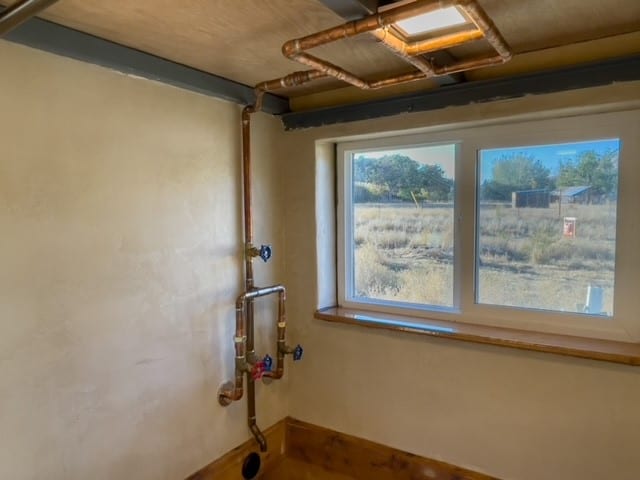 A therapist named Sara soon joined the team and later became Nick's wife. Portland, Ore., sounded good to them, and they moved there a few years later, but the city left a "dampness in your bones that doesn't leave quickly," Nick says.
A friend (the founder of the NYC wellness and hydrotherapy company, Mike Perrine) had moved to Ashland, a much drier valley town in southwestern Oregon known for its Shakespeare festivals and the endearing trait of its citizens to cultivate tiny fairy villages everywhere you look.
That's where Nick and Sara have landed, for now, and it's where they're growing an idea into a business – Sustainable Living LLC.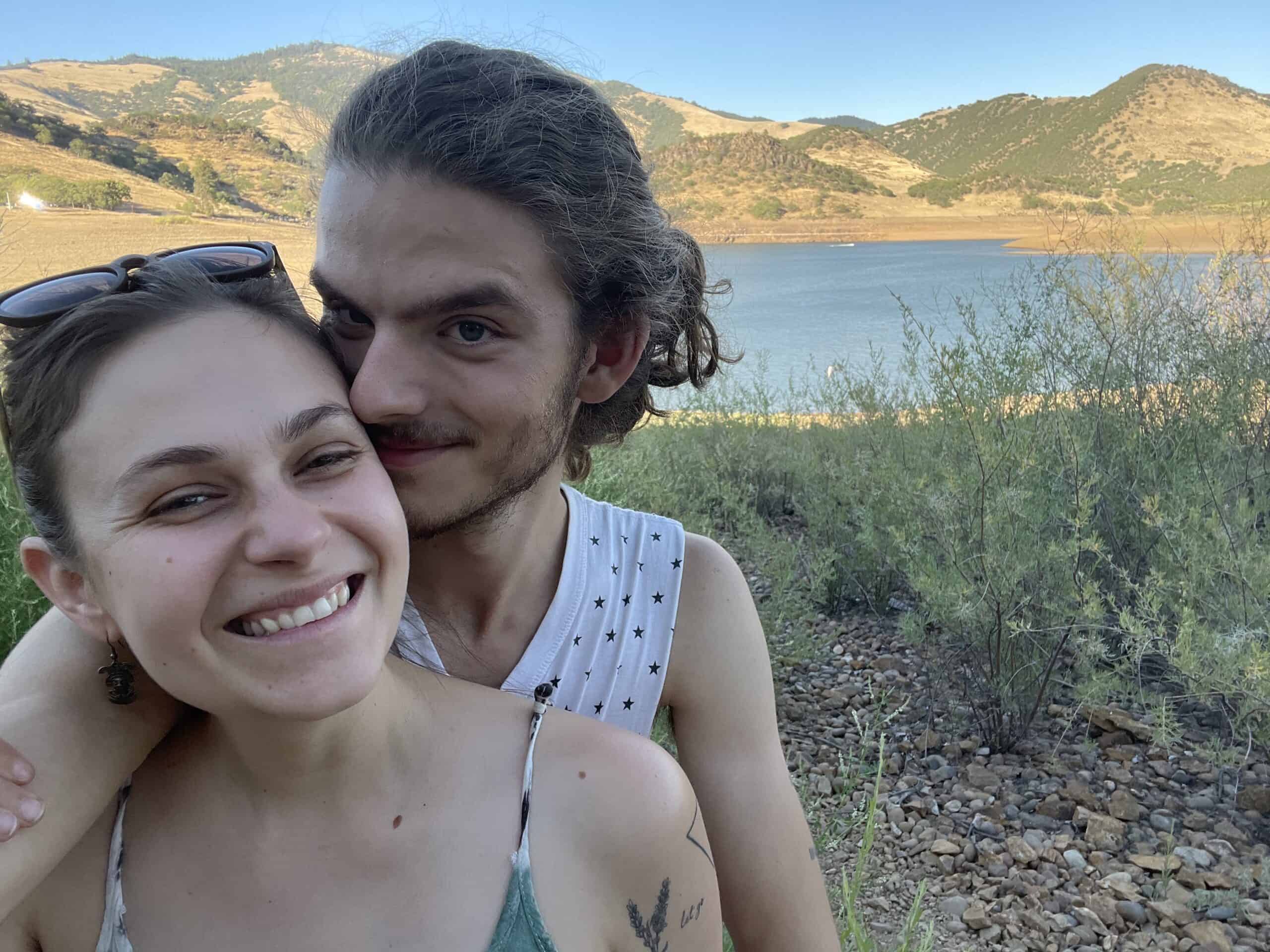 Shocking beginnings
Nick would tell you that his knack for understanding how things work, and therefore how to fix things, comes a little from nature and a little from nurture.
"I grew up on construction sites," he said. "My parents are divorced, so my Dad had me on the weekends and he had to work. My earliest memory is being 8 years old, holding a wire and my Dad yelling, 'Pull pull!'"
Years later as the operations manager for Vitality NYC, Nick demonstrated right away that he was able and willing to complete a task that seemed simple to him, but appeared decidedly difficult for others to execute.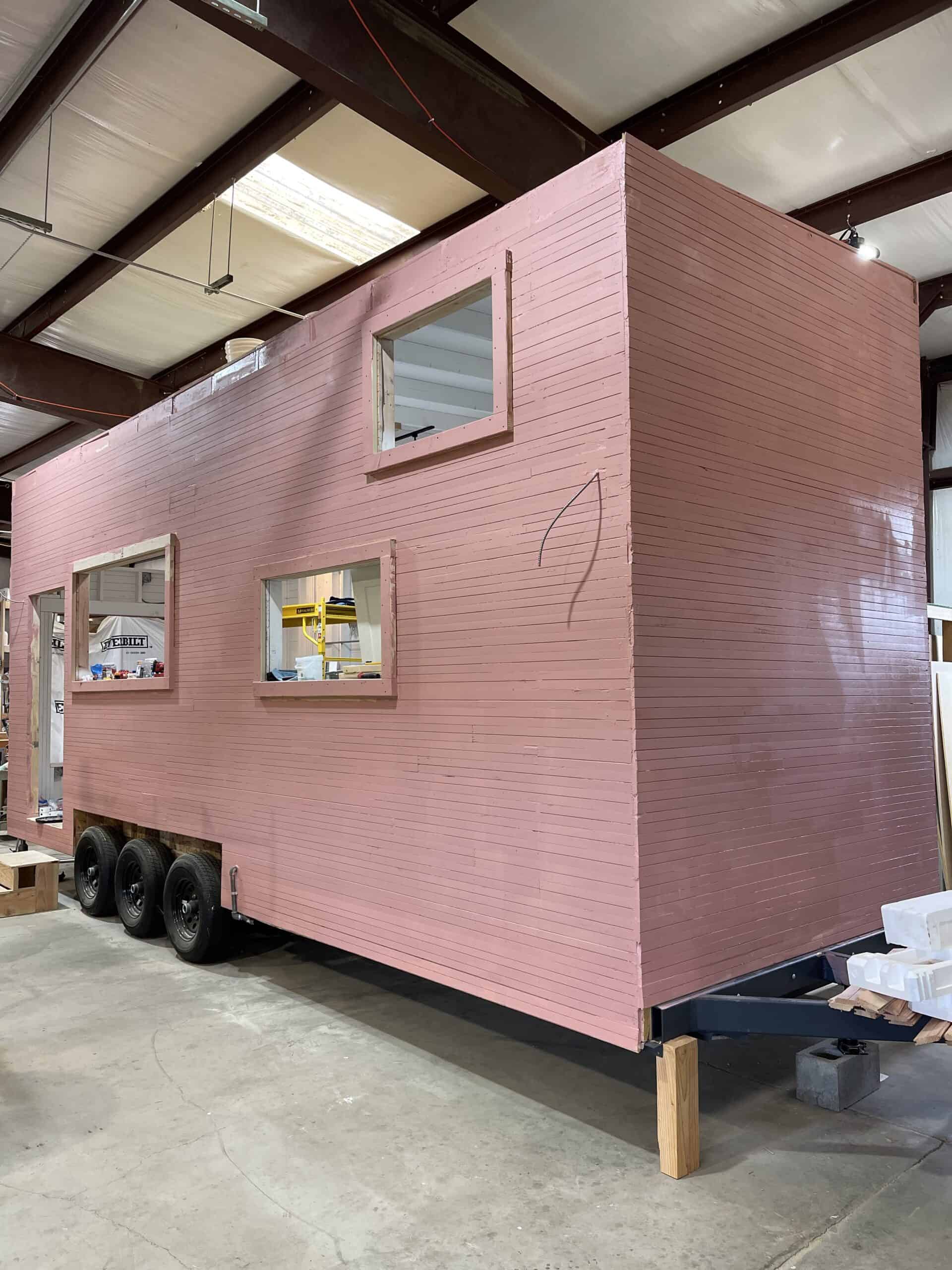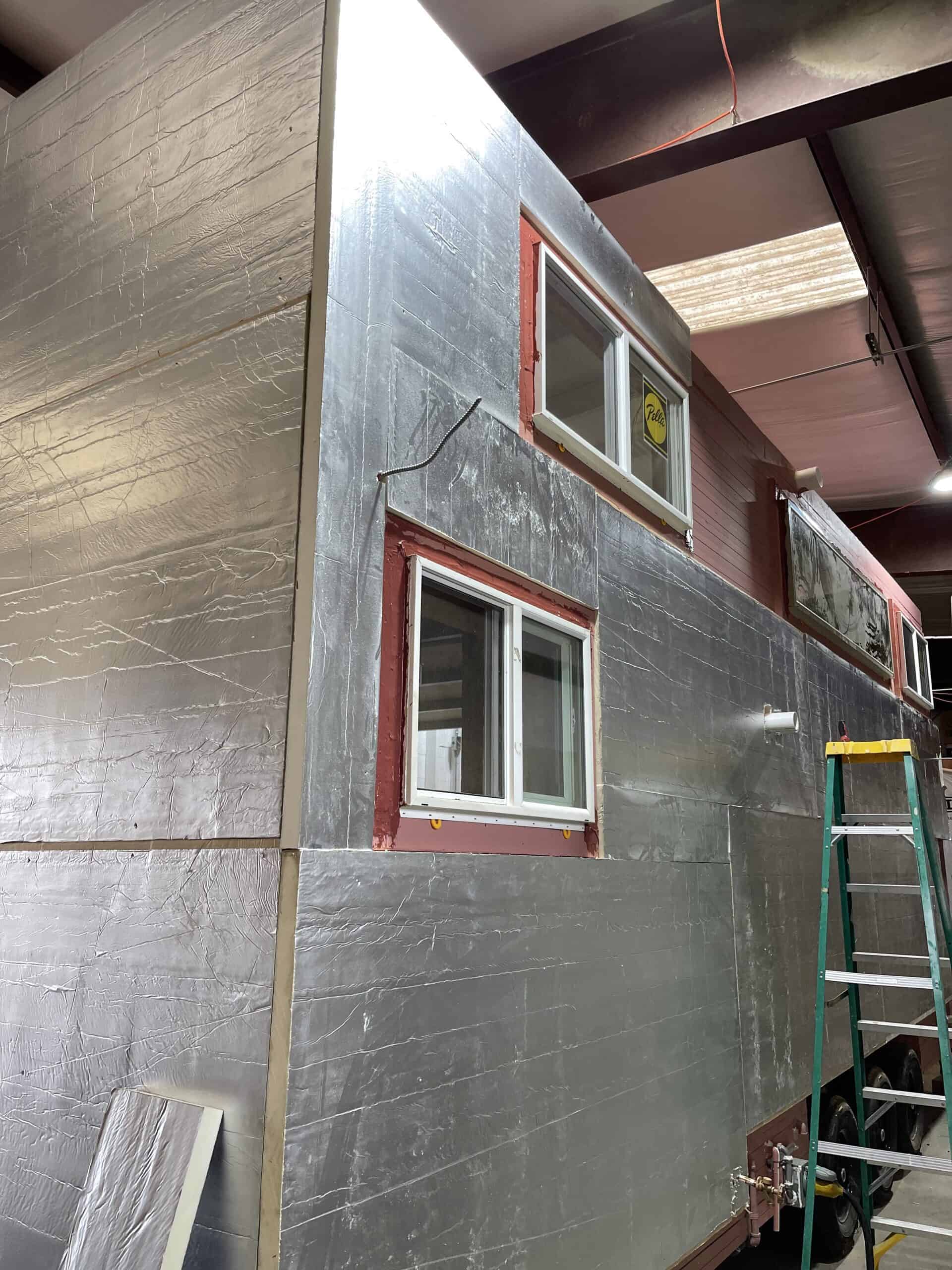 "I would fix anything that needed to be fixed. I was dealing with liquid nitrogen, building the colonic units, which are very specific. Liquid nitrogen freezes anything you're working on, so even something as simple as opening and closing the valves, or attaching and detaching tanks, people couldn't and didn't want to do that. If you touch it, it could burn you because it's so dramatically cold. There was an element of risk, but growing up around electrical, I've been getting shocked since I was 10. It was just another, 'Eh,' and then you're OK."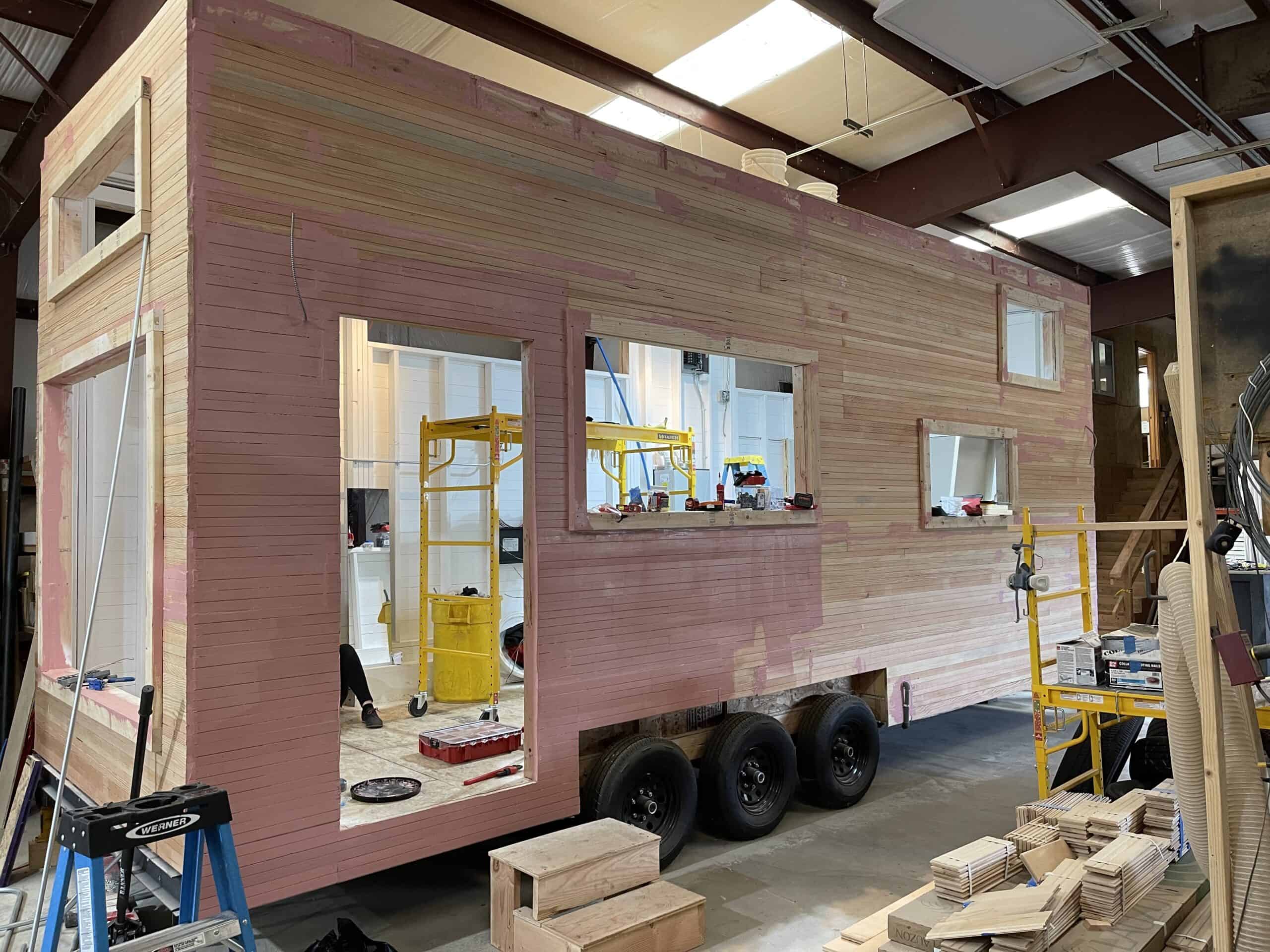 Being mechanically able in this way opened doors everywhere for Nick, and he wanted to see what was behind each one.
"Running operations for Vitality, I really learned how to manage a business with things like payroll and proper bookkeeping. I also started developing my own clients installing security cameras and doing electrical work on the side. It was really an amazing learning experience that gave me the idea that maybe I can open my own business and do things on a larger scale versus opening a business while trying to do the side jobs I'd been doing."
DIY inspirations
Inspiration can come in many forms, and for Nick and Sara, that form was YouTube. "My wife was a big inspiration because she loves tiny house shows. LOVES them," Nick emphasizes. "During the pandemic, so many horrible things have happened to people, but it was such a profound time of inspiration and change for Sara and me. It really made us think about what do we want-long-term and what's our path to get there. We came to the conclusion that we want an intentional community where everyone is there with reason and purpose. I wanted to try and create this community."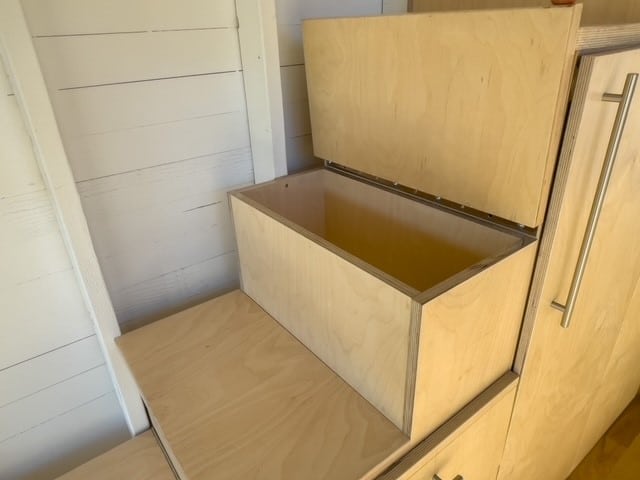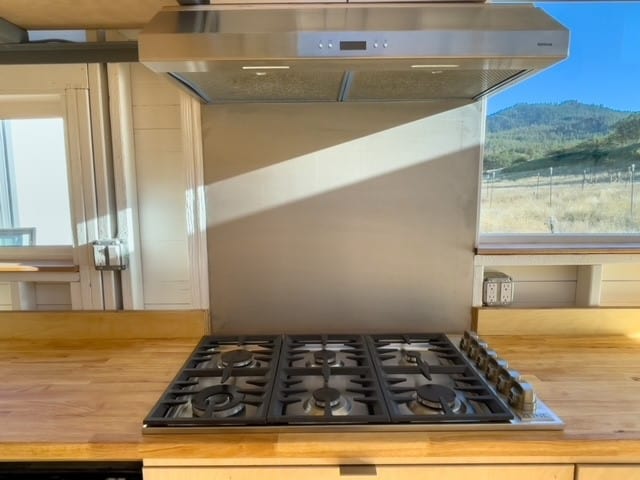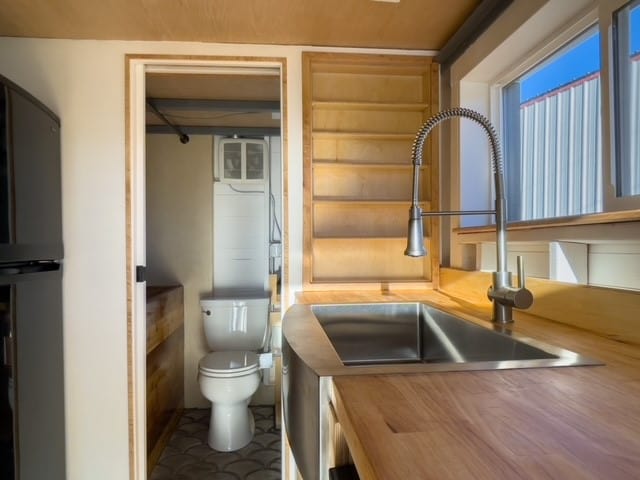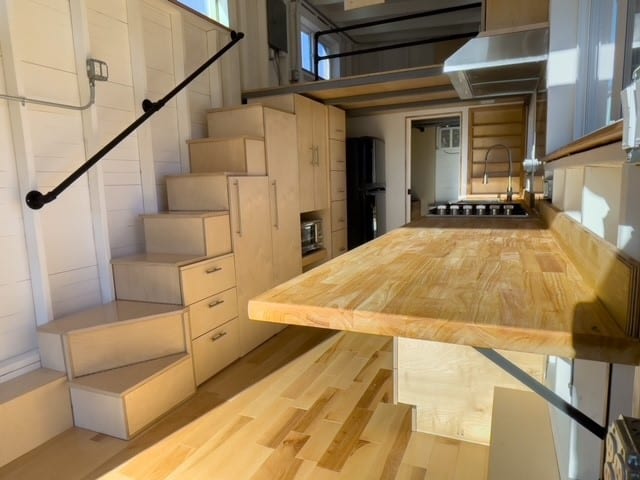 "Part of that idea would be buying a good-sized piece of land and building houses on it. We put these ideas together and said, what if we just had a bunch of tiny houses on it? That could work."
So, Nick did what comes naturally to him -- he researched and learned how to do it himself. And then, he started doing it.
During his period of research, he sought out information not just about tiny houses, but fine home-building. He really nerded out for months, he says, and came across homebuilder and YouTuber Matt Risinger.
"I learned so much from him in the sense of finding the best practice and the next level of creation of quality in fine homebuilding," he says. "Watching Matt reinforced the idea that there are two levels of doing things. One way is the thrown-together buildings I was always around in New York. Or the other way is with products that have intention, like PROSOCO's. My motto is, 'How you do one thing is how you do everything.' My goal was to take that concept and dive head first into the higher quality side of things."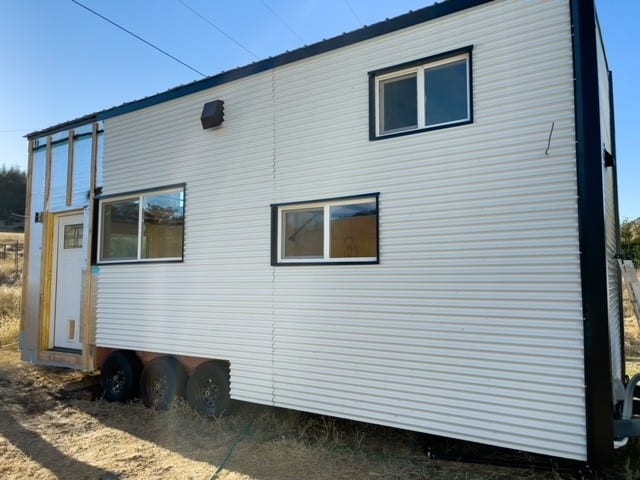 Commitment to quality
Take one look at the tiny homes Guarino has already built, and you will see that the way he operates is by obsessively doing things the right way, with absolutely zero shortcuts. And you'll notice how carefully he designs for function, comfort and even luxury in limited space.
There's the bathroom floor with radiant heat underneath hand-crafted Moroccan tiles. A custom-built maple vanity with a copper sink. A custom-built, 3-foot-deep, Japanese-inspired cedar soaking tub. An electrical panel with immaculately configured (and labeled) wiring. A range with a stainless-steel backsplash and a custom-built hood bracket to match the aesthetic and strength of the other wood features in the house. Plus an energy recovery ventilator, which he says is "necessary when you have an airtight home and especially when you have a tiny house. Odors and humidity can build up quickly in the winter. People create moisture, and in a huge house, that doesn't really matter, but in a tiny home, it really does matter."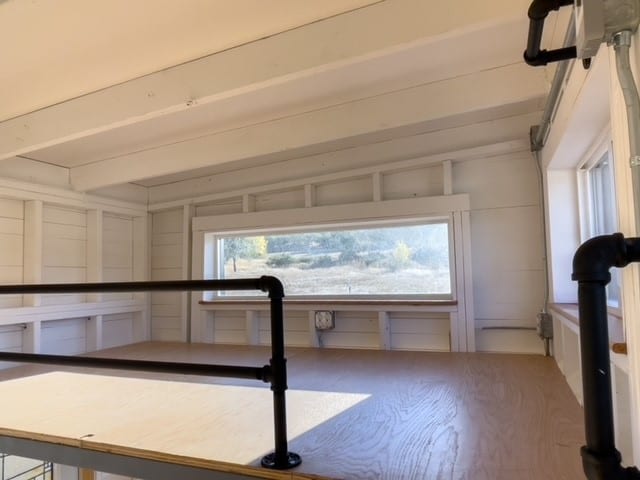 Nick builds to near Passive House standards where energy efficiency and indoor air quality are top priorities.
Indoor air quality is one of those things people tend to only pay attention to when it's bad, when they start noticing stuffier air, potential health problems and odors. Guarino started paying extra attention to tiny living quality when his brother was in the market for a travel trailer.
"The old ones smelled bad, like old carpet, and the new ones smelled like fake plastic vinyl and the water tasted like that too," he said. "It really got me thinking. Who wants that? If I don't care about the smell, I don't care, but if I do, there's no option for me. I started looking for cleanly built. For human-friendly ingredients that go into building. That's also why I chose PROSOCO because it's all indoor air quality-rated and California-compliant. That's so important to me. I also have an indoor shop and I don't want to kill myself in my shop!"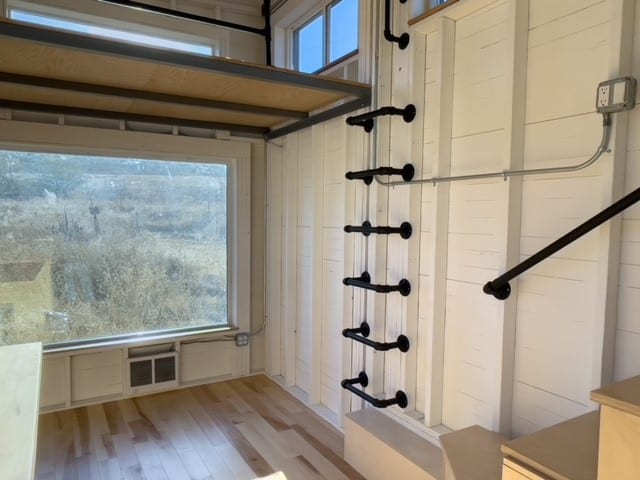 "I started the company to build sustainably but also human-friendly, which means no harsh interior glues, no aggressive amounts of VOC, and no VOC for things inside," he says. "I'm trying to find a happy medium between the newest technology and being sustainable and clean. With Spray Wrap MVP, I was rolling it on inside for hours and it was fine."
"Commercial and lot developers are making 100 of these at a time. They're just creating regular houses with plastic siding that are small, which is against every reason the tiny house movement started."

Nick has named his current tiny home build the "Arctic Fox" due to its white corrugated steel siding and custom cabinetry made of a light-colored Baltic birch. "It's all metal-clad roof and siding, which doesn't make it necessarily fireproof but it's definitely fire-resistant and meant to last at least 100 years. I use Joe Lstiburek's concept of the perfect wall system combined with PROSOCO products, which gives me this airtight, watertight and vapor-tight barrier with metal cladding over the top of it."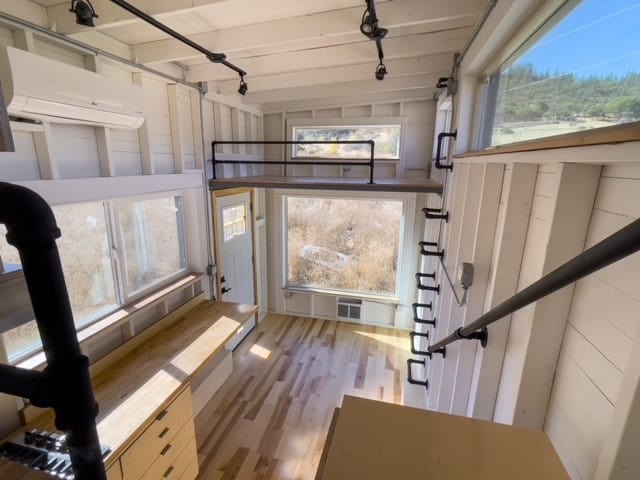 On the Arctic Fox, Nick applied Joint & Seam Filler on the joints, FastFlash around the rough openings, AirDam as a sealant around windows and doors, and Spray Wrap MVP for the exterior air barrier. He heard about PROSOCO's R-Guard products from Matt Risinger videos and considers himself a convert to the fluid-applied system and its myriad benefits.
"Everyone has seen a peel-and-stick not stick or not tape to something," he said. "If there's a little bit of fuzz, if the surface is not completely clean, if there's sawdust, is it going to stick? I eliminate all that concern and worry. I also do woodworking and sawdust is everywhere. Now that I've used it, I understand the confidence it instills. I don't have to worry about pressing hard enough where there's tape. You just smear it on, apply it generously and then I'm good and I feel confident."
"FastFlash is the best. I want to do tests with it and leave it submerged in water. I can't imagine it ever coming off a piece of wood or degrading."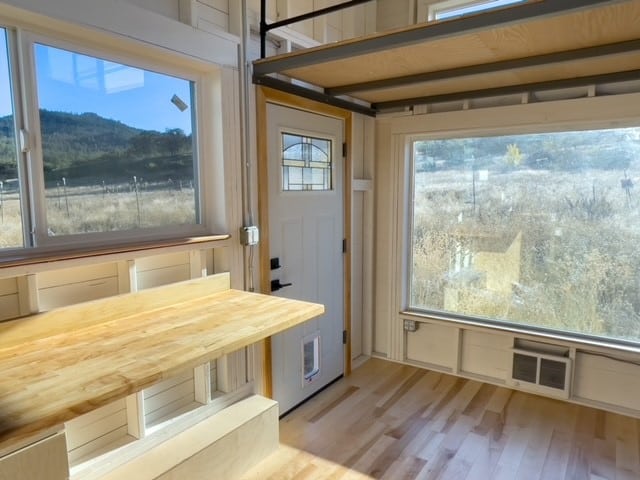 The Arctic Fox is 26-feet-long by 8-feet-wide on the interior and 3,000 pounds heavy; it's on a trailer that you can drive away with pretty much any type of vehicle; and it sells for $133,000. Other similarly sized tiny homes could go down in price if clients want less customization on items like cabinetry, for instance, Nick says.
Sustainable Living, currently funded by private investors, is actively accepting custom orders for a variety of sizes of tiny homes. Nick believes there's true demand for the freedom and lifestyle provided by tiny homes and campers, and his workmanship demonstrates his dedication to producing the best out there.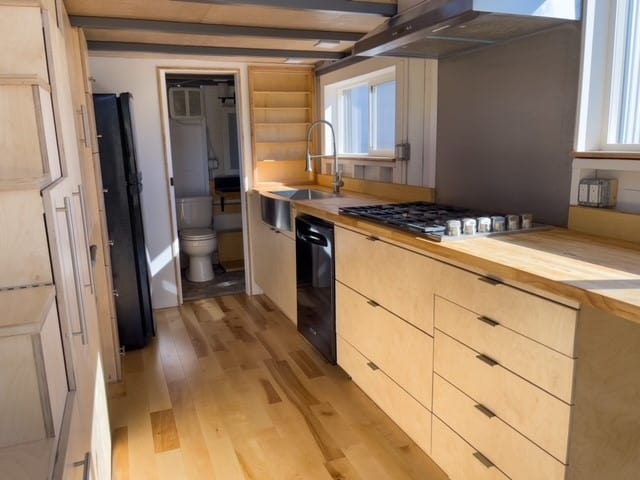 "There are commercial and lot developers out there making 100 of these at a time and they're just creating regular houses with plastic siding that are just 'tiny,' which is against every reason the tiny house movement started," he said. "When there's profit involved, people will find a way to cut costs."
"It was Sara's dream to live in a tiny home, and my dream to build one. We wanted that minimalist lifestyle for ourselves, but we also want to give people the accessibility to own their own house, to no longer have a mortgage, and to get back some freedom that we've lost as a society."