How one Bay Area carpenter wants to connect regenerative construction to millions in venture capital. 
Ask someone to describe Adam Sgrenci, and they'll likely tell you he's a connector. It just comes naturally to this self-described lifelong carpenter to connect people, ideas and industries. Sometimes his connections are easy to see, like our labor shortage and housing crisis. Other times, the connections feel obscure at face value, like skateboarding and an ex-dictator's abandoned Tunisian estate.
But they're there, and Sgrenci wants to find them.
A professional trajectory full of rich, offbeat experiences led Sgrenci to his current role as the founder and executive director for the Center for Infrastructure and Society (CIS). This Bay Area start-up is a social enterprise, Sgrenci says – a "regenerative investment vehicle."
His brush with Silicon Valley's tech industry told him the money was there – "impact" venture capital eager for investments that do more than produce a certain return. He saw desire to invest in funds that give back (aka regenerate) in ways that check off the triple bottom line: economically, environmentally and socially. There was enough interest and "patient capital," in fact, to make impact investment assets worth an estimated $1 trillion today – a number that's expected to grow.
When Sgrenci saw a gap between the money and the regenerative projects, he realized construction could be the bridge between them.  
A string of international gigs working alongside project teams in West Africa, Latin America, the Middle East and South Asia provided all the proof he needed to know it could work.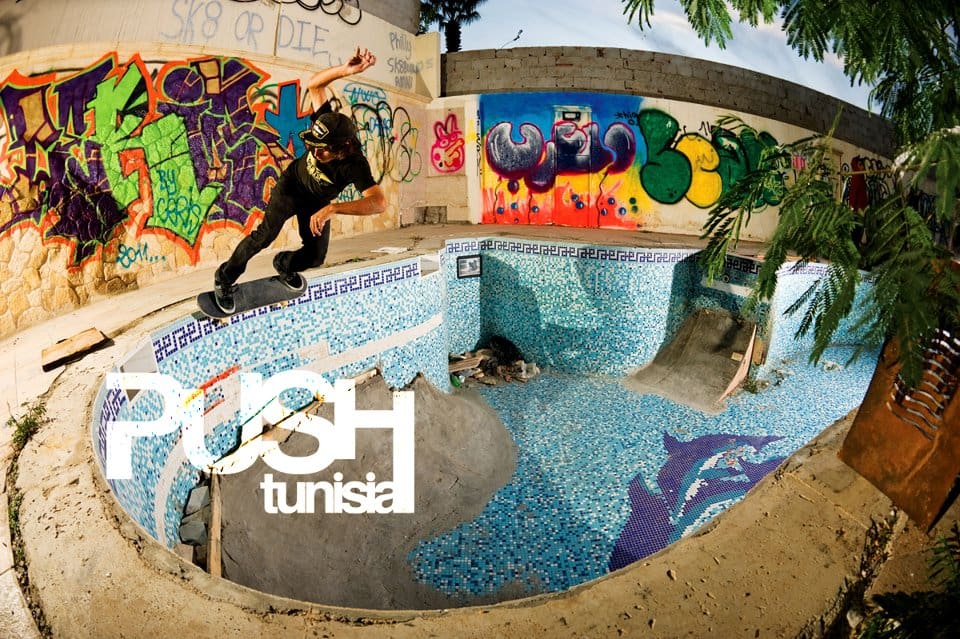 It started with a skatepark
Long before learning the ins and outs of tech and venture capital, Sgrenci was swinging a hammer. In the early 2000s, Sgrenci employed himself as a general contractor in the Bay Area and worked as a carpenter for custom builders of high-end homes. Working in trades was his place, and builders were his people.
In August 2011, a friend who builds climbing walls around the world asked Sgrenci to tag along as the resident carpenter for a group of skateboarders on a grant to teach skateboarding in Tunisia. This was near the tail-end of two tumultuous years of Arab Spring. By the end of this series of anti-government protests, Tunisia's dictator-president Ben Ali had fled the country and abandoned his mansion. Protesters quickly destroyed it.
"The community got this idea that we should put a ramp inside the swimming pool, and all these skaters came in internationally and said, 'Of course we're going to do this. Adam, figure out how to build a ramp in two days.'"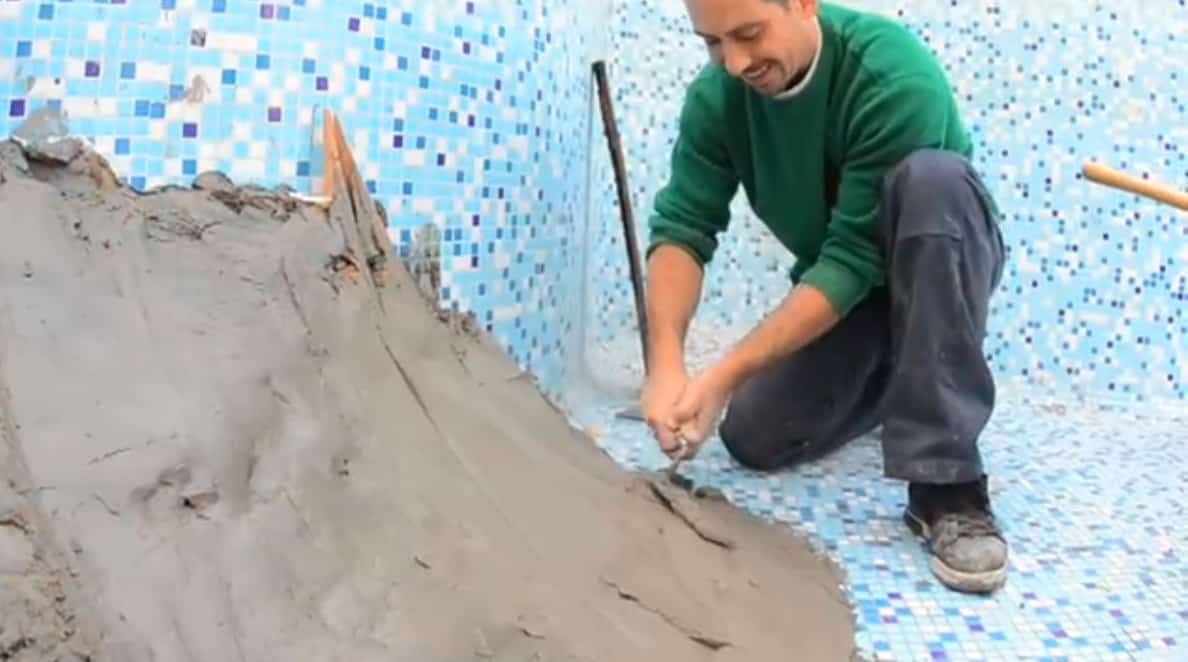 "Me and a couple kids went to a couple suppliers, a concrete supply house and got sand cement and mixed it," Sgrenci said. "We had to buy a jig saw and cut some plywood to make the radius transitions and got a couple chisels and started chiseling stuff out to make a key where the cement would sit."
"It was a totally wacky last-minute project that was put together, but in the end we got an international skater to launch off that ramp and got a crazy picture of it and turned it into a documentary (Push Tunisia)."
The group of skaters (the Bedouins) now included artists and other trades, and wherever they built skateparks, Sgrenci noticed ancillary businesses cropping up. It looked like a reverse-domino effect as communities regenerated, and commerce and infrastructure naturally followed the people drawn to places of their interests.
The experience bolstered Sgrenci's conviction that regeneration in construction was possible, if not critical, and he founded CIS.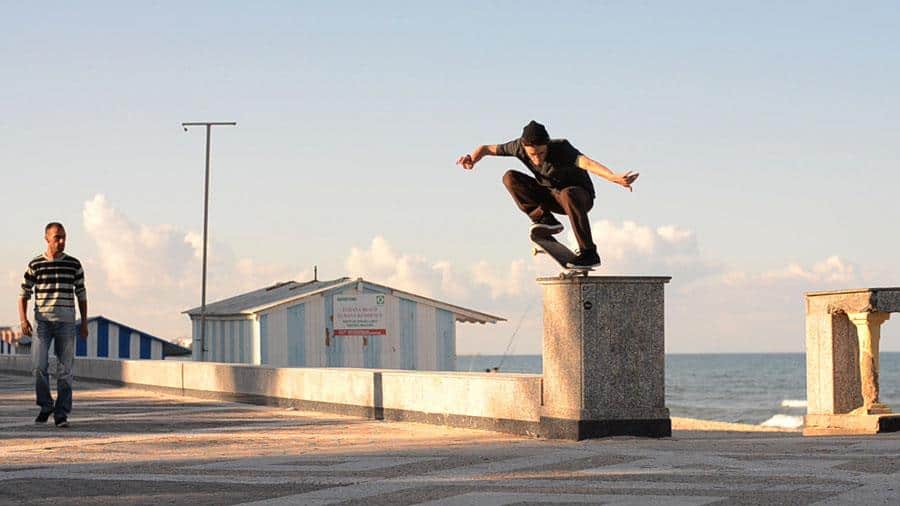 Still uncertain how the organization's final product would take shape, Sgrenci looked outward for inspiration. A workshop at Stanford on leadership and organizational strategy enlightened him, and more importantly, introduced him to the first of two partners who would change his life forever. The class instructor was Peter Coughlan, a pioneer in industrial design and business transformation strategy -- who also began his career as a carpenter's apprentice.
Searching for intersections between Sgrenci's interest in workforce development and Coughlan's work in regeneration, the two found their missing link in Sheeba Sen, CEO of Alaap, an afforestation and reforestation non-profit based in Bangalore, India. Now operating as partners, the three took on a truly regenerative project Alaap was designing in a rural area called Bagepalli, just outside of Bangalore.
"The farmers there have been struggling to survive for years," he says. "The wells have dried up. The regenerative project is to bring the water back, but to do it in a way that creates a thriving community and reverses the brain drain."
Under their new partnership, Sgrenci, Coughlan and Sen identified an important "keystone element" in Bagepalli around which new, regenerative activity would be structured: some nearby ancient water tanks, which had been out of service and poorly maintained for years.
Their goal is to revitalize an entire economy by revitalizing the water tanks. Here's how:
1. The first step is using philanthropic funds for data-gathering and analysis, an important element in regenerative projects because it helps inform future efforts and make iterative improvements to current ones. This step employs people immediately.
2. Phase 2 involves building, incubating and accelerating the businesses that will support the keystone element (water tanks).
3. Concurrent to the development of commercial activity and support, work is being coordinated to bring water back to the area and plant an estimated 500 million trees.
4. This leads to new food production and systems, and the rest falls into place organically.
"Thousands of years ago, a whole community was centered around each water tank," Sgrenci says. "Now we've imagined what it will look like to revitalize the tanks, but we're doing more than involving the typical development players from real estate, technology and finance. We're getting participation from artists, musicians and chefs to develop media and arts programs, access to technology and social entrepreneurial mentorship. It's not our idea, we're just embracing ancient wisdom and bridging it to the needs of the next generation." 
Phase 3 involves taking the prototype formed in Bagepalli and replicating it on a mass scale.
"We put that project in a box and productize it across all of Western India. Bagepalli is not the only place with water stress and an old water tank infrastructure in need of revitalization. It's quite scalable."
When Sgrenci demonstrates the financial, humanitarian and environmental returns that are possible by scaling Bagepalli by 100, the result is mind-boggling. 
"There are impact funds looking to invest upwards of $50 million in projects just like this. Our goal is to launch projects of this scale in Brazil, Africa and South America. And we're trying to do it in California. There's innovative people and plenty of money here, but honestly California is the most complex project, because there's the smallest perceived need for change."
Luckily, regeneration is not bound by border, domestic or international, nor is it married to private equity. Sgrenci says traditional financial institutions are starting to wrap their heads around the idea of patient capital investments too.
How can construction contribute?
What does construction have to do with regeneration? Just about everything.
Construction is in fact the perfect model for regeneration, that central keystone CIS is always looking for, because it connects infrastructure to people, and is capable of benefitting all elements of the Five Capital theory Sgrenci often references: Social Capital, Produced (or infrastructural) Capital, Natural Capital, Financial Capital and Human Capital.
What if, in addition to being regenerative in terms of energy (as is the focus of standards like Passive House and net-positive energy), the process of building a home could in tandem regenerate the labor pool by training a new generation of workers, secure jobs for the under-employed, help impoverished rural areas retain or grow their populations, and provide housing for the underserved?
Plenty of non-profits are employing this exact strategy all over the U.S., on scales that are making significant impacts on local economies and communities.
On the other hand, CIS's strategy is for-profit, with a mission to connect impact investment funds to scalable regenerative construction projects. The opportunities within construction seem infinite, and Sgrenci seems uniquely positioned to pair his work with regenerative modeling theorists in Silicon Valley to his practical experience in the trades.
"There's a lot of models in theory," he says. "That's OK. People are trying to figure it out. A lot of groups are finding CIS to be an attractive initiative because we're not trying to get too caught up in theory. We're trying to apply the basic guts of the theory through a housing project or an infrastructure project that has a positive impact on local economy, environment and society. Really, that's it."
"...if you just have developers and investors saying, 'We need to change,' you're stuck."
"If you can think in terms of ecosystem design, the rest of the details will get worked out. So don't just design a house that has a roof, and a plumbing system, and has fancy finishes and beats market-rate standards. Design a house for the family, for the community, and for the generations of families and communities that are going to live there."
Sgrenci says it's critical to begin with human capital, and accordingly, CIS is focused on workforce development in the building trades. He realized the room for improvement in this area first-hand as a carpenter.
"There's all this knowledge that just comes in and goes right out of the window when someone leaves or ages out," he says. "With our skilled labor shortage and housing crisis, we really need to do better in capturing that knowledge, training folks and also compensating people for the knowledge they contribute. There's so much opportunity. You've got to start with your people. That's where workforce development comes in."
That's also the goal of CIS's more philanthropic side venture called the RegenCorps, a training module that teaches regeneration skills like data collection, reporting and social enterprise to local university students, building trades, development consultants, project partners and other stakeholders. 
"The deliverable is building a workforce of regenerative data gatherers and analysts," he says. "It's not a product or an offering specifically to one client, it's an offering to the world. This is the most exciting thing we're talking about to project partners."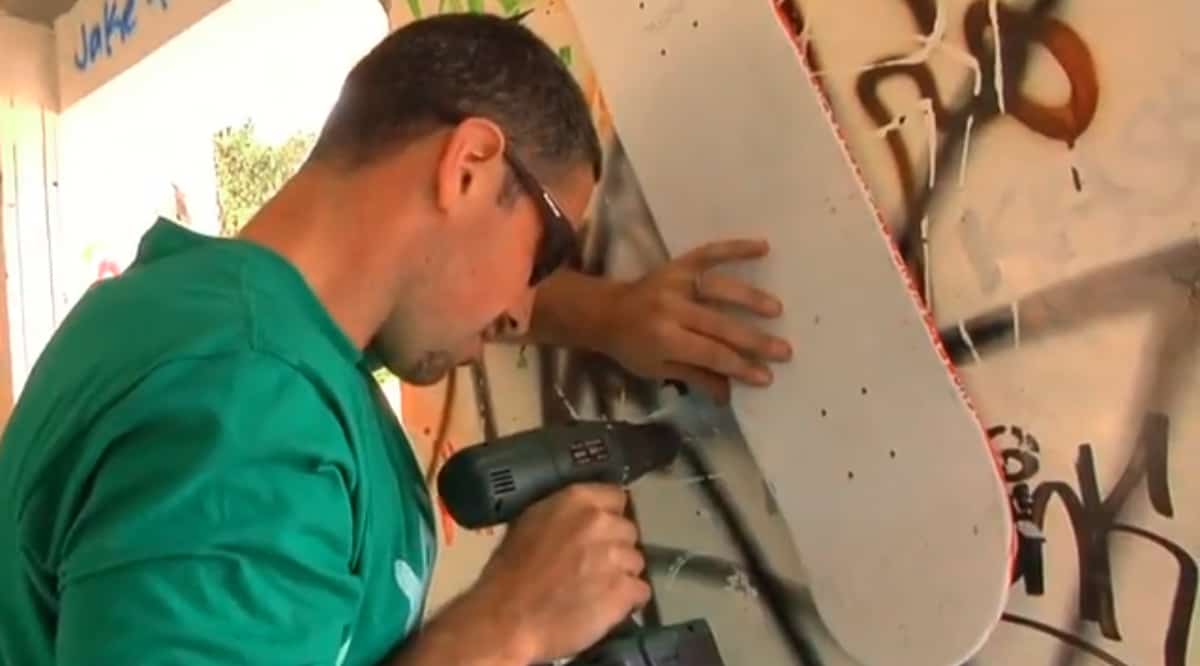 How can I contribute?
If the big picture of making a project regenerative in every way sounds unrealistic or even impossible for an industry that sometimes seems especially resistant to change, you're not alone.
Not only does Sgrenci say it's OK to start small, but also that it's the best path forward.
"Iterative changes are the best kind because massive change tends to shut voices out."
Sgrenci sees more interest every day from all voices within construction – a spotlight feeding his optimism that construction is ready for his message. 
"Organizations like the International Living Future Institute (ILFI) are really good signals to the rest of the world," he says. "Suppliers are a big part of how projects happen. Honestly, if you just have developers and investors saying, 'We need to change,' you're stuck. If suppliers are doing that or if they're the ones leading the pack, that's noteworthy."
"It's really encouraging when you see that happening as opposed to these tech disruptors. If legacy companies are doing it, then things are going to happen."
Ultimately, Sgrenci hopes to see more for-profit businesses in construction saying: "We need to keep people employed and make a profit, but we know that model isn't going to solve larger problems like a housing crisis, skilled labor shortage, environmental degradation and inequities in communities."
If you're ready to take a small step, here's one way to do it:
Builders– Bring some labor teams up into a management role.
Architects – Add community co-design projects to your pipeline.
Owners – Share the ownership.
Manufacturers – Develop a product that reduces supply chain logistics – potentially by setting up local "finish" and distribution centers.
If you're not ready, Sgrenci has some bad news for you.
"The industry is already changing. We have three options: 1) Join the innovation willingly and deliberately. 2) Get strong-armed into it by the market around you. Or 3) Get left behind in the dust."
How to get started
CIS is looking for regenerative projects to match with impact investment funds. Here's what their services look like in practice:
    CIS staff advise and facilitate the initial design work.
    Connect you to funding. "We shop the project around at family offices, philanthropic institutions, larger impact investors and even some leap-of-faith VC types."
    Bring all capital together to launch the project. 
    Cost of services depends on the funding secured by CIS. "We pay ourselves a flat fee assuming we raise the money for it."
About CIS
In an effort to stay nimble and open to a range of opportunities, Sgrenci concedes that the vision and mission of the Center for Infrastructure and Society is bound to adapt and grow over time. In fact, in August 2020, he entertained the possibility of himself and his partners (Coughlan and Sen) spinning off a separate entity to take on large infrastructure projects, which would allow CIS to focus on bringing a think-tank approach to construction, workforce development and initiatives to improve the industry at-large.
But CIS has been and always will be about making connections -- which makes sense coming from the brain of someone who tries to connect everything he sees. At its core, CIS is about working collaboratively to form long-term partnerships on projects with "exponential, positive impact on local economy, society and environment." 
"For a home-building industry that's beginning to change its processes and technology to build smarter, we aim to ensure the world's workers are ready through a new kind of workforce development that teaches history, data, and entrepreneurship in addition to standard construction management and trade-specific curriculum," he says.
If you're ready to learn more about regenerative design-build opportunities and funding, get in touch with Adam Sgrenci.