How Benjamin Warfield found his own path to the success of commercial masonry.
As he held his 1-day-old daughter in January 2008, Benjamin Warfield watched the collapse of the sub-prime mortgage market in real time on the news: This domino in the housing crisis (and the Great Recession that followed) caused the Dow Jones to record the largest single-day loss in its history.
As he thought of his little, new family and their future, his mind kept going back to his past: Growing up working for the commercial masonry contracting company his dad, John Warfield, began in 1977 in Gig Harbor, Wash.
Benjamin spent many years of his childhood dreaming of doing something different – of forging a path that was all his own.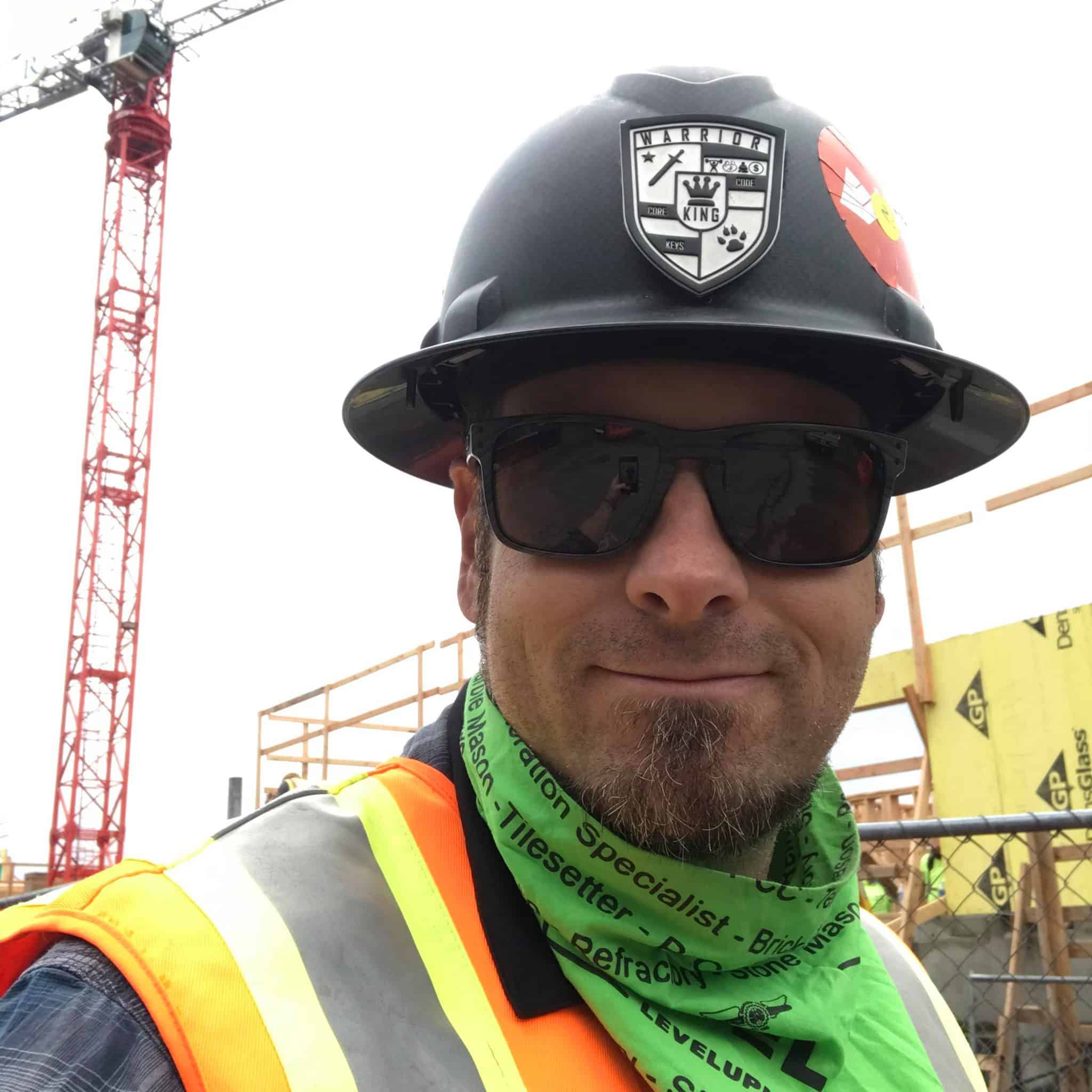 "Once I got to be a young man, I had had enough of working with my father and I went to work doing other odd jobs," he said. "He always told me you have to figure out commercial masonry if you really want to learn how to do this."
He wasn't ready then, but on this day, at age 29, he was more certain than ever that's where he needed to go back.
When to go all-in
About 8 years prior, in the early 2000s, Benjamin started off on that path that veered away from his dad, trying out different jobs to see what would stick. A 6.7 earthquake shook all the old brick work down in the area and created a spot for him on a residential fireplace building team. He burned out quickly working in an industrial warehouse. He worked as a journeyman while saving up money, becoming "dangerous enough to run jobs but not really knowing everything."
He noticed a big call for masons around 2003 and decided to get his feet wet again, but not with his dad.
"I started running a side job on weekends and had a couple buddies who worked for my dad when we were younger," he said.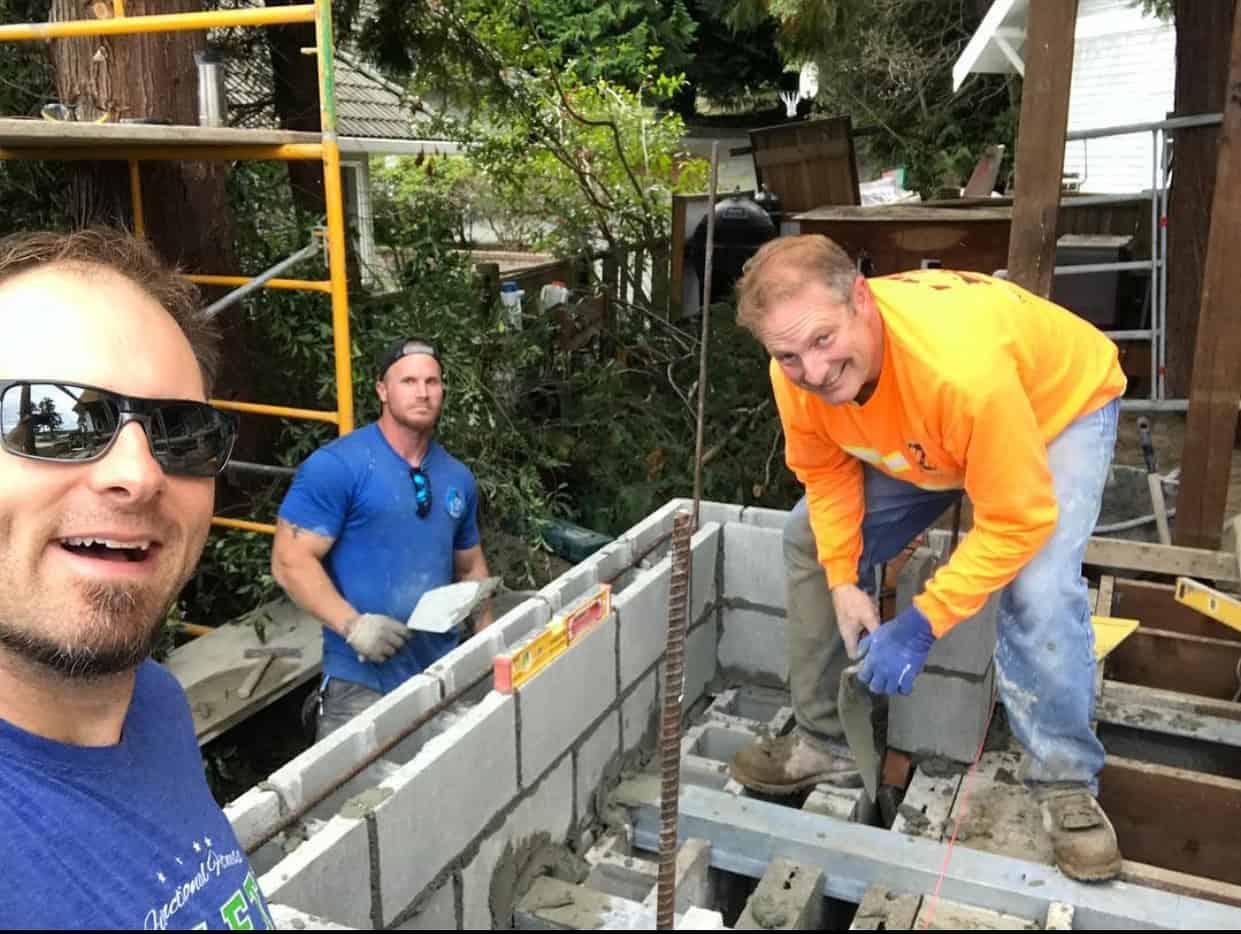 Working this many hours wasn't what most 23-year-olds around him were doing, but it ended up benefiting Benjamin in more ways than one: It led to the creation of his business, and it drew the attention of his now-wife, Amanda.
"On our first date, we met at a tavern, and I bought her a beer," Benjamin said. "I told her I had to leave after one beer. It was around 8 or 9 o'clock on a Friday night. She asked where I was going, and I said, 'I have a side job, I got money to make tomorrow.' She thought, 'This guy's 23 and isn't going to stay out until 2 in the morning?'"
It was maybe part intrigue, part recognition of the work habit she knew from growing up in a family of construction too.
"Her dad does a lot of commercial real estate flips, and he's owned and bought and sold tons of real estate," he said. "He was a painter by trade, and her grandfather was big time in land development. She saw that in me, and the first time I met her dad I helped him build a deck."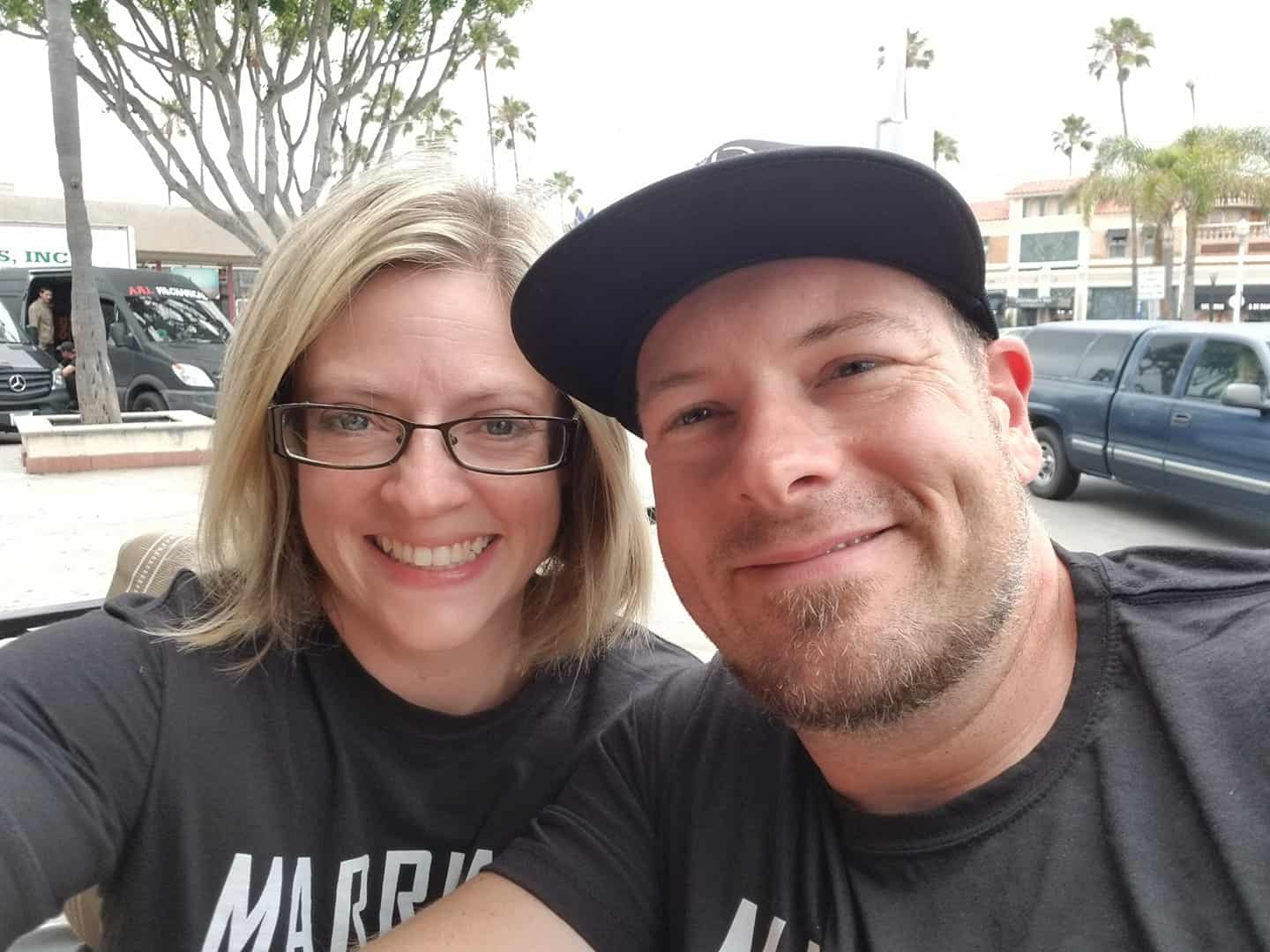 Fast-forward a few years, and Benjamin and Amanda were married and expecting their first baby. With fatherhood on his horizon, Benjamin had a change of perspective.
"When my wife got pregnant, I thought, 'If I don't quit working here and step into doing my own thing, I'm going to get stuck here.' I decided that it was time."
"I said, 'Hey Dad, I'm going to call it Warfield Masonry again,' and I started contracting in 2007," he said.
The Seattle-area masonry market was ready for the Warfield name to be restored, but the housing market had other plans. Six months after starting his business, one out of four homeowners were upside down on their mortgages, the economy was in tatters and contractors were just trying to stay afloat.
Residential work dried up fast. "We were doing a big pool project for a client," he said. "He was the VP for a local mortgage lender, and he lost his job. His wife was a VP for the same institution, and she lost her job."
Warfield remembers a trip to the brickyard for a residential job where he was told, "You're literally the only guy that's coming in here."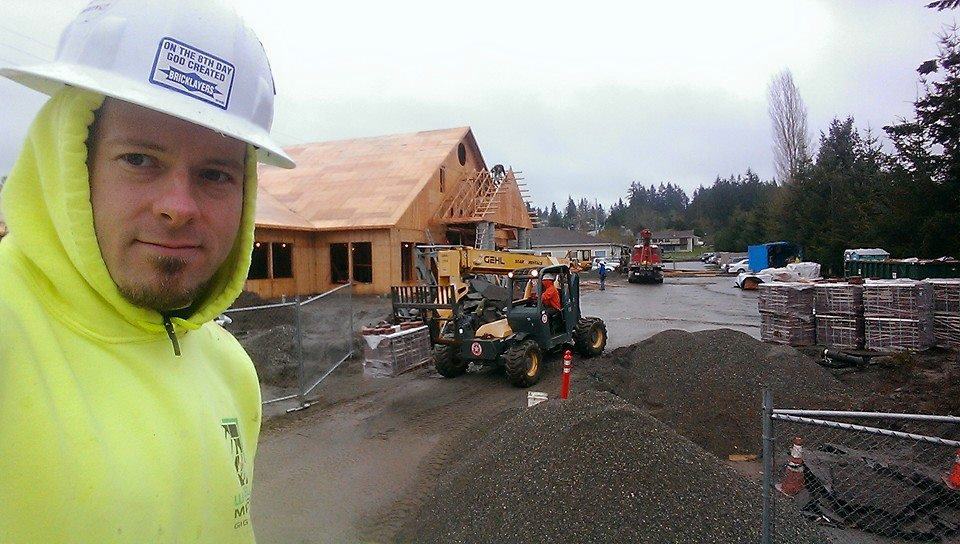 "Building a trade career is like building yourself. It's kind of like a martial art because you learn to use your body and use your mind and problem-solve..."
"I thought to myself, 'I'm in the wrong market. I need to switch markets because these people are going to quit spending money.'"
Warfield took the cue and leaned into his commercial roots. He asked a handful of general contractors he knew for some drawings and took on a high school addition at half price.
"I started to get some small work," he said. "In 2008 and 2009, I was working for the VP senior executive (of a general contracting firm). They had reduced down to project managers because they were just trying to keep their lights on. They were really impressed by how we handled ourselves. Thirteen years later, I'm still working for the same five contractors."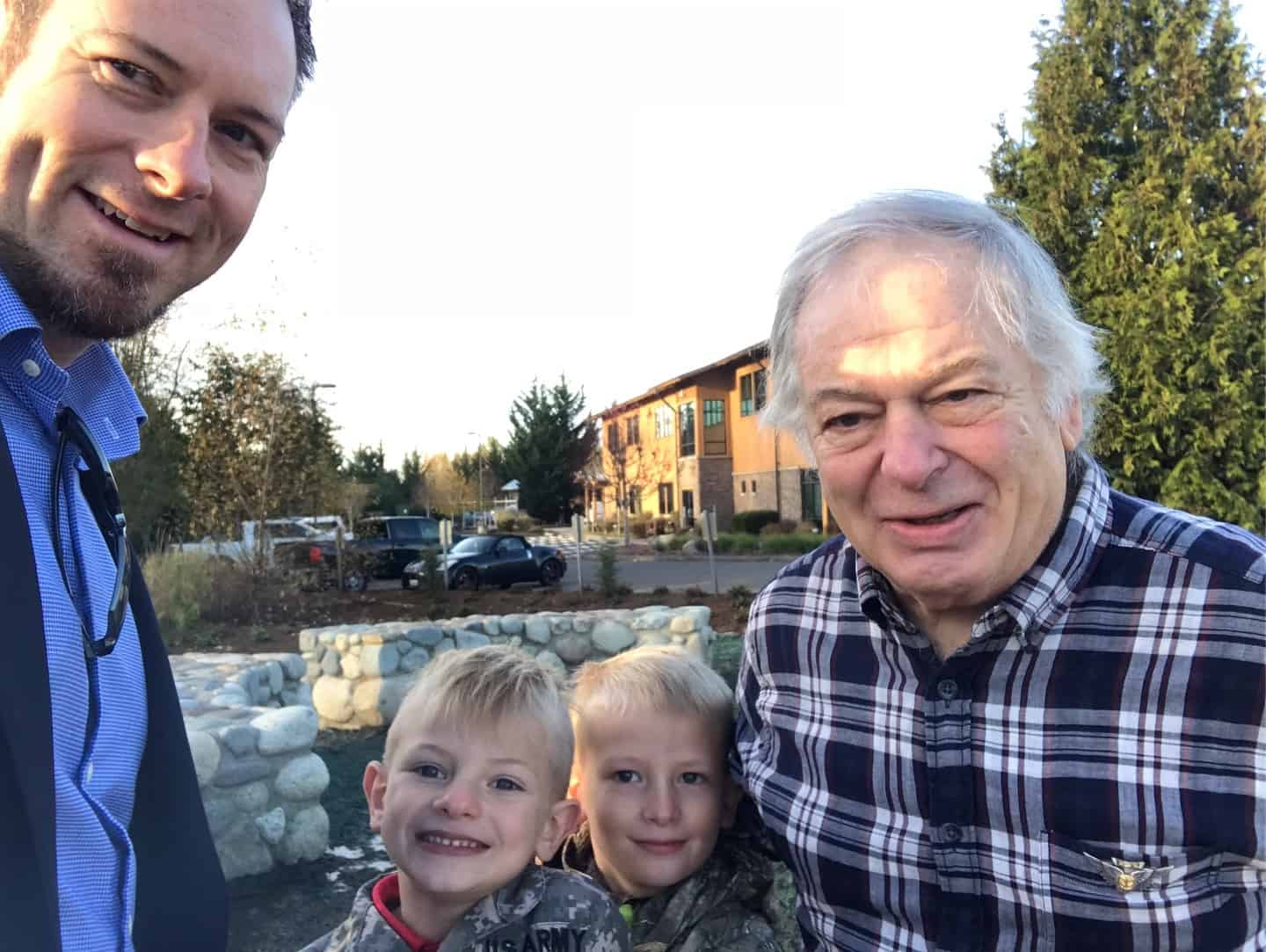 Managing growing pains
As his family grew (Benjamin and Amanda now have an 8-year-old, a 10-year-old, and a 12-year-old), his business thrived too, delivering more challenges as he tried to keep the growth within a manageable degree for himself and his family.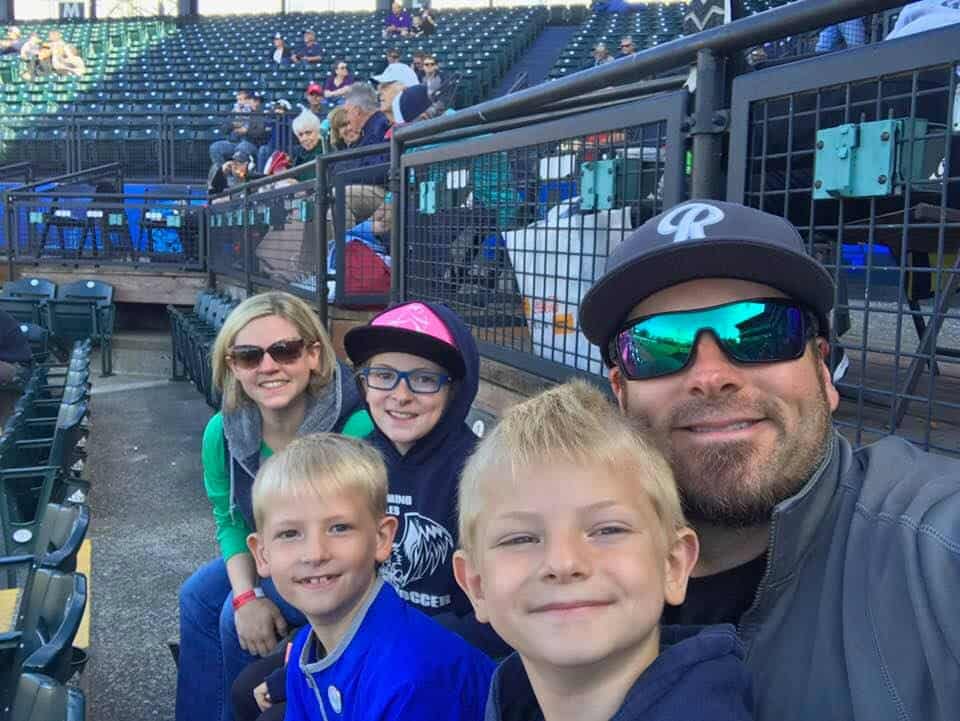 Like many family-run trade businesses, family and work overlapped -- a fortunate detail for Benjamin because his wife is the one who ultimately convinced him to face the facts about their business.
"I had about 17 different jobs," he said. "I was doing sales and project admin stuff, all this construction documentation, then also trying to run jobs, and I was pulling my hair out."
Once their youngest kid was in school, Amanda went back to work for the family business.
"After 2 weeks, she said, 'If you don't get a project manager and somebody in here to help with your day-to-day, I'm going to quit, and you're going to be on your own and I don't see it working out for you. I want to help, but you need to slow down, pump the brakes, start handing stuff off and handing it off fast because you're going to burn out.'"
"It took us a couple months and we figured out a great position and made one of the most solid hires we've made."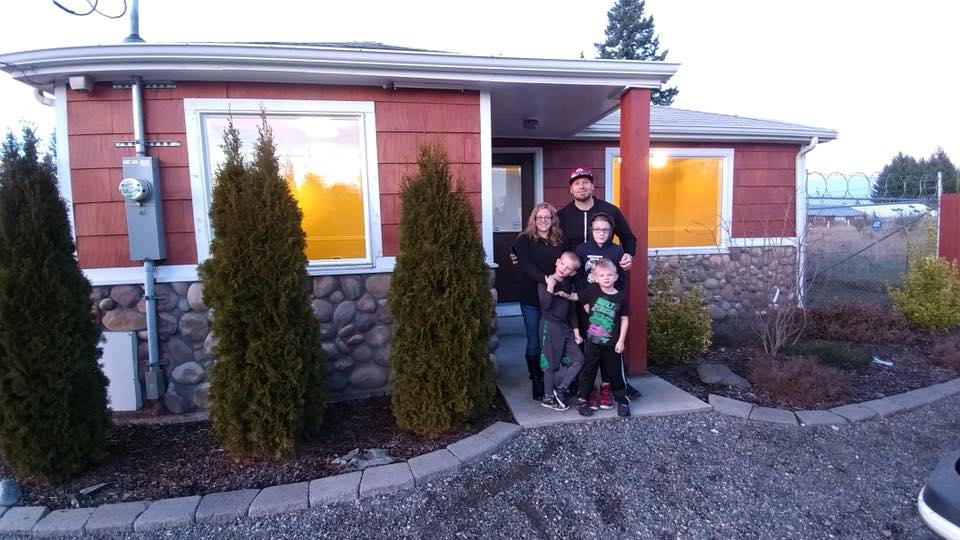 Finding the right people proved an ongoing difficulty. After going through multiple employees and not finding the right fit for various other positions, he focused his efforts inward to attract the right talent. "I didn't have a good system of raising employees, and I wanted that culture in my business where people wanted to work for me until they retired. I thought if I could do that, I would be able to build the generational business that I wanted my children to have. In 2017, I moved to a rural area with a yard and centralized my business hub, I purchased an office building and then I unionized. The business has gone totally vertical." 
Today, Warfield Masonry consists of 14 employees, including a project manager, project administrator and a remote accounting team. "I'm managing twice as much with half the energy," he said.
He's also grown the company by more than 10 times in 13 years. "My first year, I did $220,000, and this year will be $3 million."
"Working in a cubicle is super comfortable for some people and they love that, but for me that's probably the scariest thing on earth."
Keeping it in the family
He hopes that growth will one day accommodate his own children and whatever their interests may be. That day may not be too far off.
"We sent my 12-year-old daughter a job offer letter the other day," Benjamin said. "I told her I want to teach her how to file and answer phones. She said, 'I don't know about that, Dad.' I said, 'Well you know what, that's a really important skill, and the younger you learn to have these conversations, the more successful you're going to be in life.'"
He puts his sons to work too, with a trash-grabber and magnet they "roll around the yard to pick up screws and nails."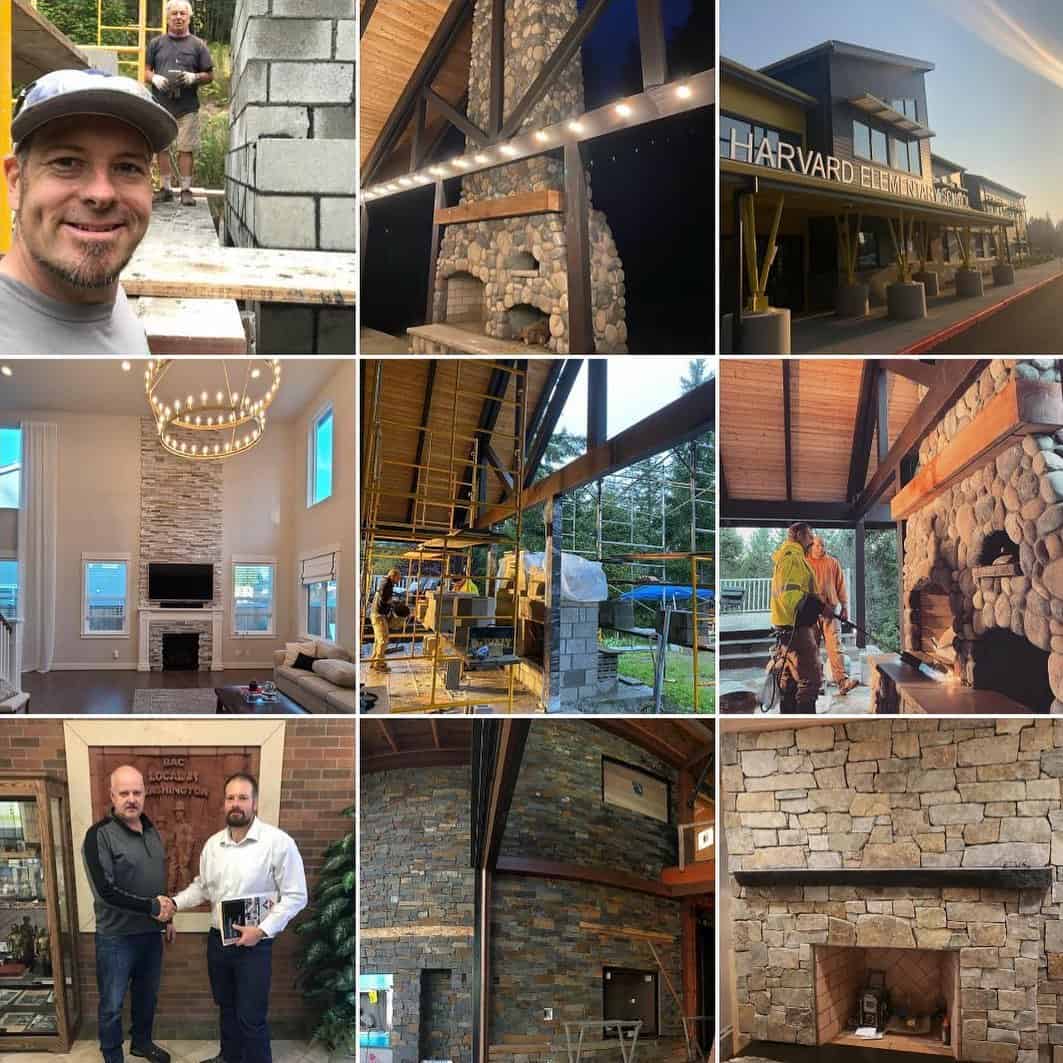 He says his son Mason wants to run the business some day, while his other son would rather work with computers. "I told him, 'We call that an estimator and a project manager.' It takes both of those mindsets. We've got to have good field people and good office people. No matter your skillset, you can find a job in construction. I just want them to know that it's a good career path."
Fruits of the business
Warfield's success hasn't gone unnoticed. He's a graduate of distinction at his alma mater, Peninsula High School in Gig Harbor, Wash., where he also regularly speaks to students in the shop program.
He's a walking testament to how success is not defined by high school performance.
"I was a horrible student in high school," he said. "I had a 1.0 GPA and was a half-credit short of graduating. I was disconnected, and the shop class was really the only thing I excelled in."
"After 2 weeks, (my wife) said, 'If you don't get a project manager and somebody in here to help with your day-to-day, I'm going to quit.'"
He appreciates the opportunity to speak to high school kids because he thinks the advantages of construction as a career path are generally undersold and understated. What he tells the students is that construction offers more than just a comfortable lifestyle and financial freedom.
"Construction is a lifetime of constant learning," he said. "You never really master a trade career, you just grow and develop. What I tell the apprentices is that there's no better feeling than a sense of accomplishment and being able to say, 'I built this.' We need more programs to put people in the trades to build and accomplish, and excite that part of their mind and psyche."
The income is a great incentive too, and this will only become a bigger and bigger part of the benefits package offered by the industry as the market thins out, Warfield said. 
"There's so much money and there's only going to be more money because there's going to be fewer people. There's really such a misconception that the trade job is not a professional career."
He distinctly recognized that stigma on a pre-kids trip with his wife to meet up with some of her college friends and their husbands, most of whom worked in offices as attorneys and other stereotypical white-collar jobs.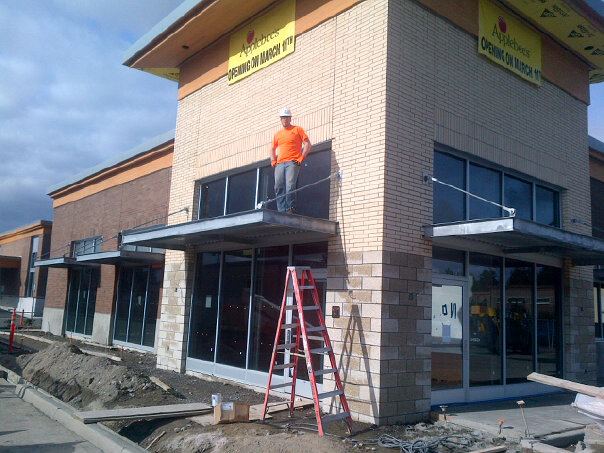 "They said to me, 'I don't understand how you do it. How do you get up and not know where the next thing's coming from?' I said, 'That's what makes the wins feel so good.'"
What they didn't understand is the gratification of being self-made, an advantage that construction uniquely provides.
"Building a trade career is like building yourself," he said. "It's kind of like a martial art because you learn to use your body and use your mind and problem-solve and visualize what you're going to do, and there's not a lot of careers that offer that."
"Working in a cubicle is super comfortable for some people and they love that, but for me that's probably the scariest thing on earth."
He didn't take pleasure in watching his wife's friends stagnate in their careers and cubicles, but the fruits of his business were admittedly rewarding in comparison.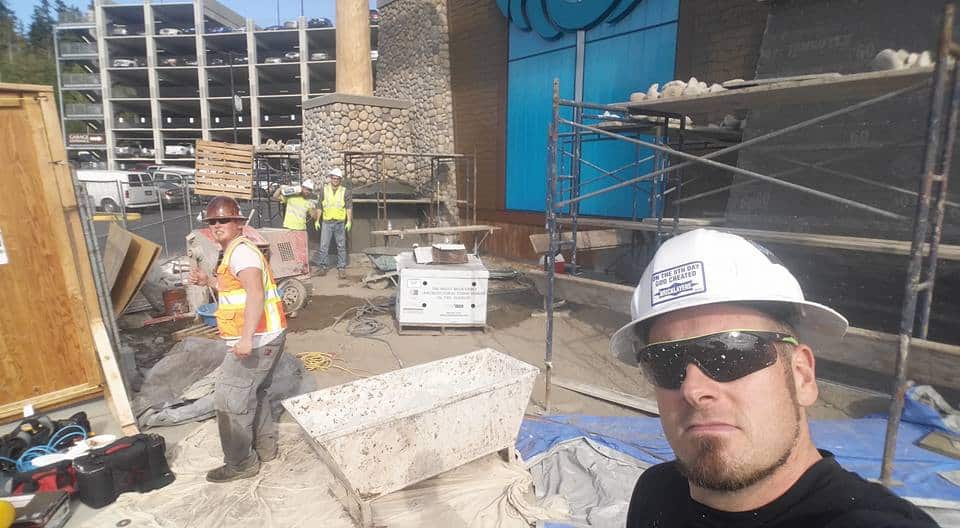 "We've surpassed any type of income that they could even think of," he said. "The reality is I've created a multi-million enterprise out of a side job. We have a million-dollar piece of commercial real estate, and we skipped two houses from our $145,000 starter home in our 20s to the million-dollar home we're in now."
More than the money, Warfield is proud to live a life full of purpose and the self-chosen destiny that he's grabbed onto and made his own – which is maybe what his dad was trying to teach him all along. 
"For me, it's more about living in my purpose and being in my happiness. They see the happiness and joy I have from picking my career and how that transcends through my family. And I don't see that in them. Know a man by his fruits, and the fruits speak for themselves."