It's on display for millions of Americans every Sunday for six months a year, plus a few Monday and Thursday nights, and the only stadium called "home" by two NFL teams (the Rams and the Chargers). It is Sofi Stadium in Inglewood, Calif., and it would be a colossal site to behold even if it stood alone.
However, Sofi does not stand alone. This 70,000-seat stadium is just a portion of the $5 billion-plus, 300-acre Hollywood Park, an indoor-outdoor complex also housing the NFL Network headquarters and studios, townhomes, apartments, a hotel, office space, more than 1.5 million square feet of retail space, restaurants, beautiful landscaping, a 25-acre park, a 6,000-seat performance venue and more.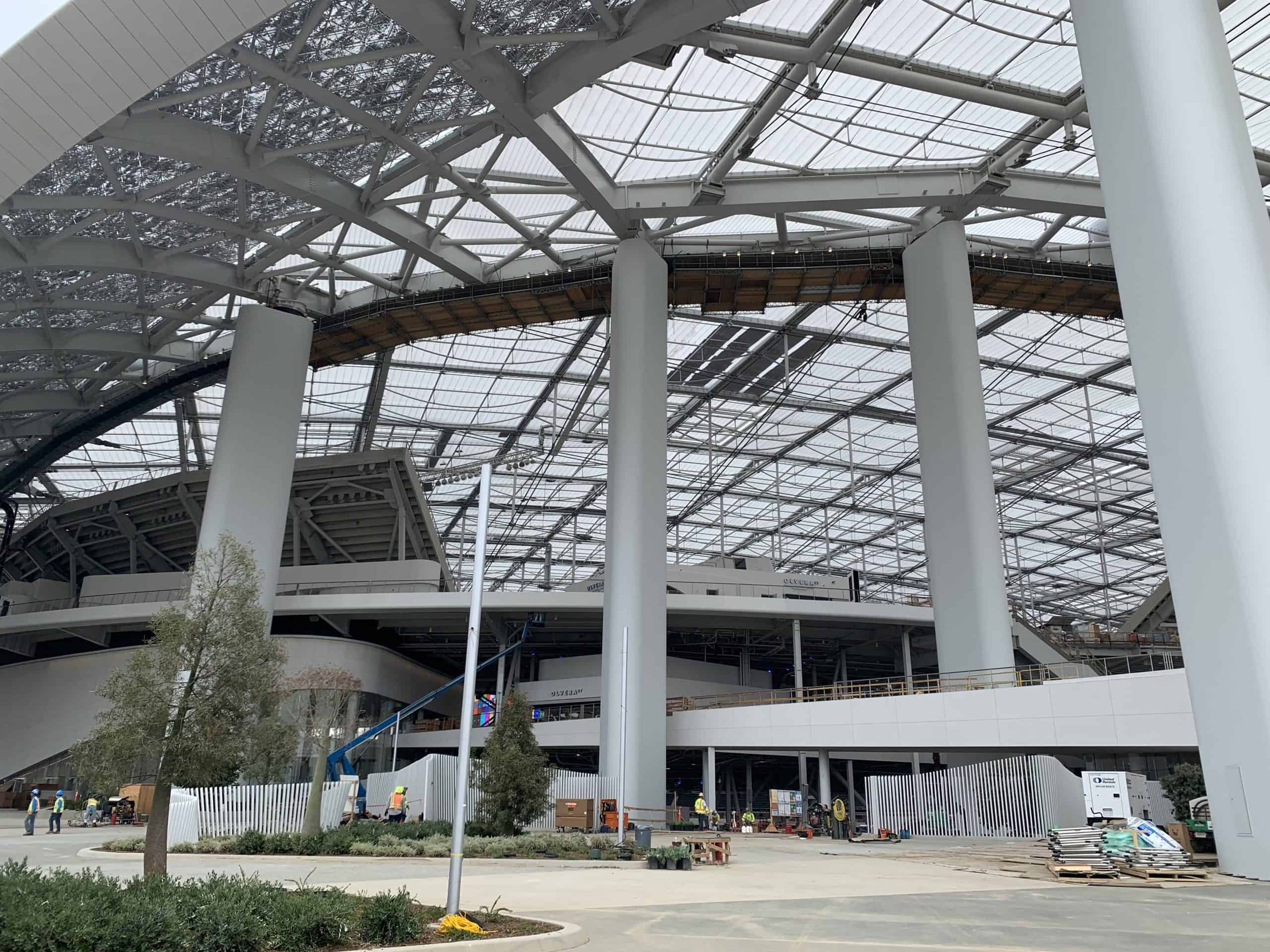 To protect and treat so much square footage of concrete and other hardscapes, contractors chose PROSOCO, a company that's been no stranger to the unique design considerations of sports venues and Southern California projects. PROSOCO products have been used on such high-profile professional sports arenas like the Golden 1 Center for the NBA's Sacramento Kings, Dodger Stadium in Los Angeles, T-Mobile Park in Seattle, as well as highly recognized projects in Southern California such as Our Lady of Angels Cathedral, both Getty Museums and Walt Disney Concert Hall.  
On approximately 500,000 square feet of concrete floor on the concourse plaza and interior walkways of Sofi Stadium, Consolideck LS/CS densified and hardened the surface, while Consolideck LSGuard was used to protect it.
Elsewhere in the complex, cast-in-place concrete paving was installed, featuring a decorative, exposed aggregate finish. Protection from food and oil exposure was an easy value-add option, given the investment. To do so, crews applied Concrete Protector WB to more than 660,000 square feet of concrete site paving.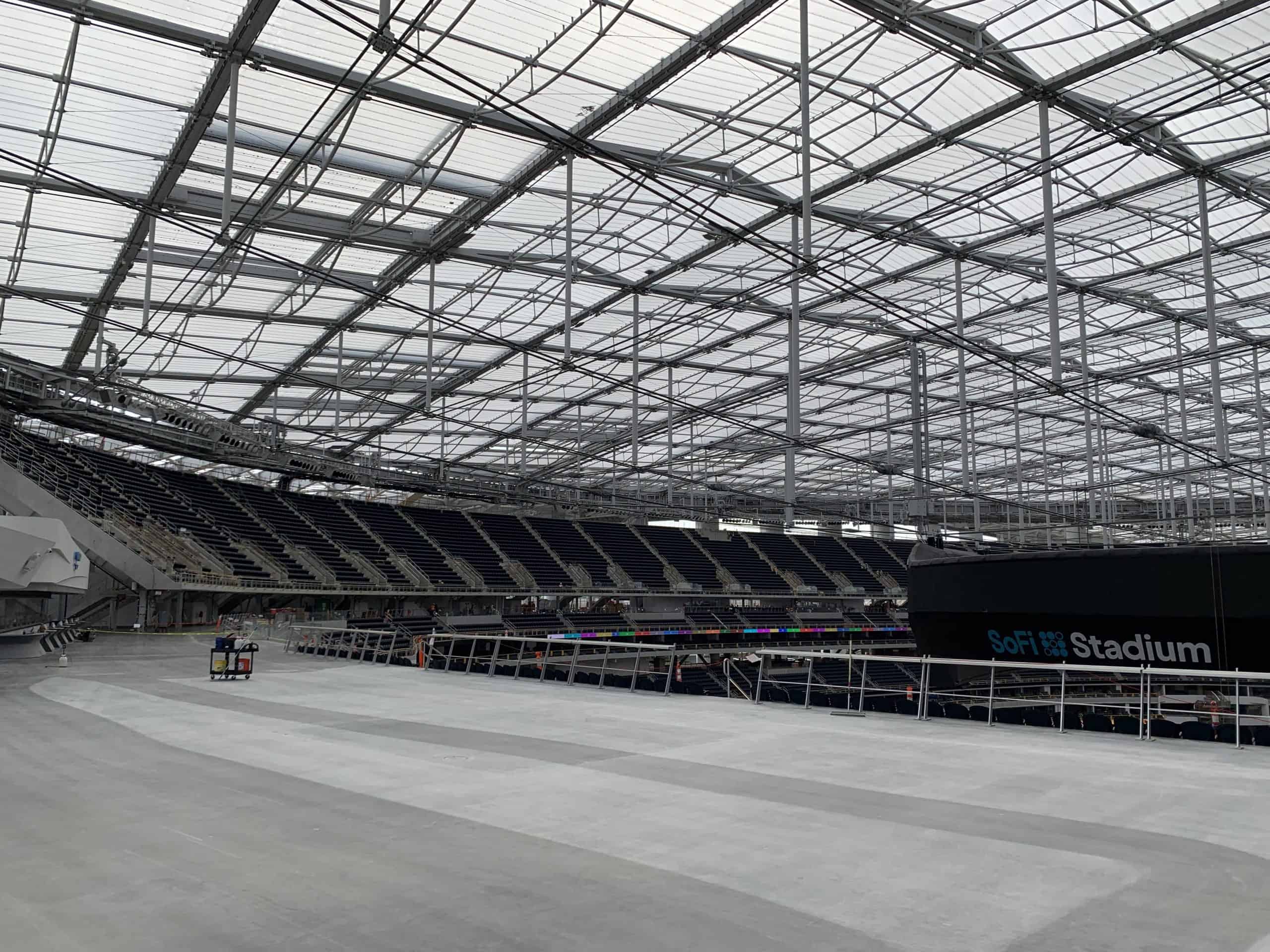 In the name of protecting these valuable surfaces from potential graffiti attacks, a non-sacrificial graffiti protective coating called Blok-Guard & Graffiti Control II was applied to around 25,000 square feet of exterior decorative concrete walls between the stadium and adjacent surface streets, and 33,000 square feet of precast concrete panels on the NFL building.
All products were carefully vetted and selected for their effectiveness and compliance with green building standards of Southern California.