MCAA Editorial Director Dan Kamys got a close-up look recently of the research & development operations (including nine scientists) at PROSOCO, a manufacturer of masonry cleaners and protective treatments based in Lawrence, Kan.
What he saw went far beyond his expectations, from the chamber that accelerates weathering effects on masonry over several years, to core samples of Bath limestone (pictured) from a famous cathedral in Ireland sent to PROSOCO for specialized testing.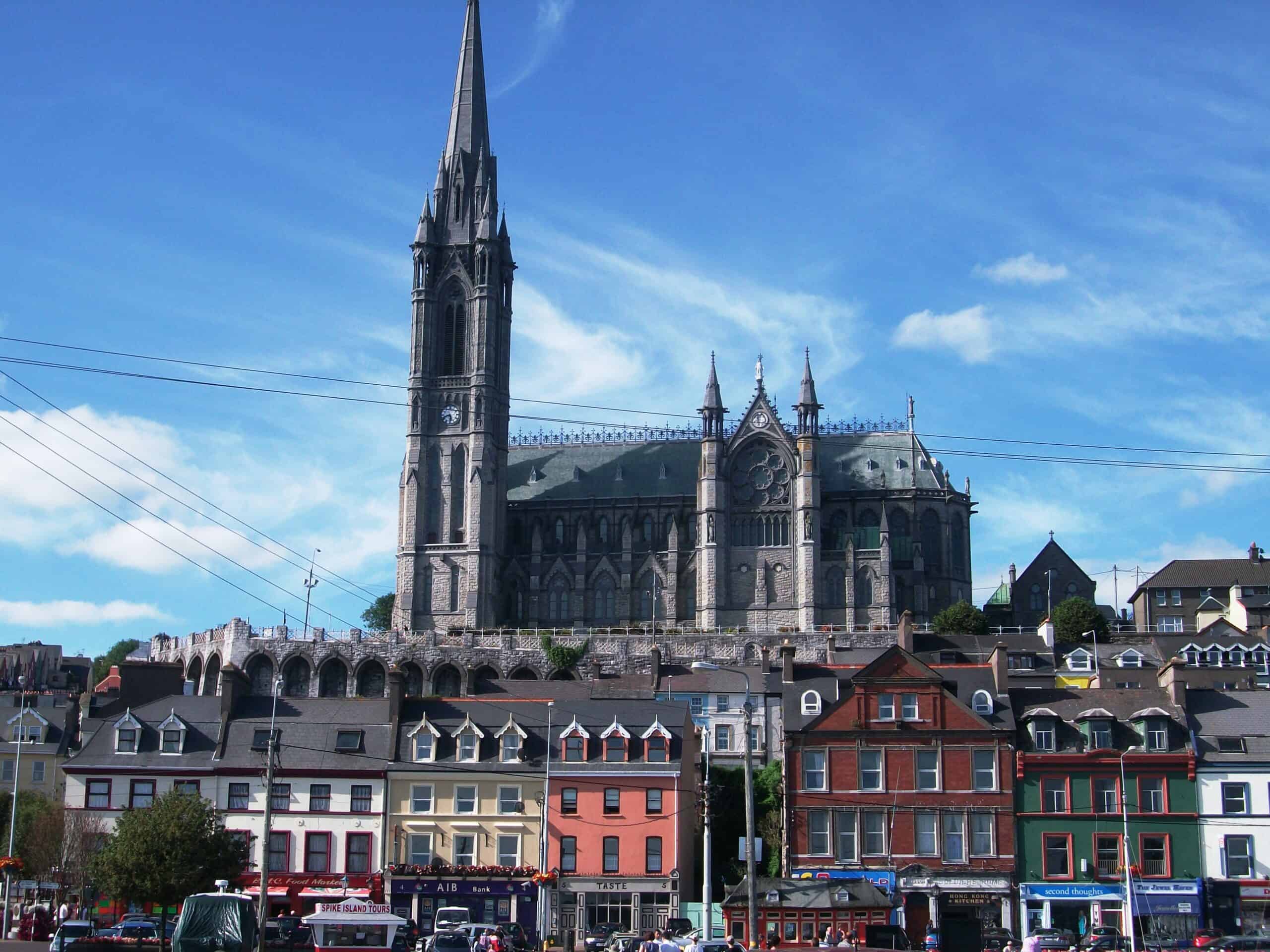 Many ongoing projects Dan saw during his visit were to test new products before they go to market. However, just because a product is launched and in the marketplace, that doesn't mean the testing has ended, at least not for PROSOCO. Several testing projects address post-market updates and improvements.
According to PROSOCO's Director of Research and Development Tom Stalnaker, the PROSOCO lab also handles quality control of incoming raw materials, finished products and specific project testing.
"We have a brick from a centuries-old cathedral in Ireland," he said. "We get core samples from buildings all over Washington, D.C. We even have a window from the Empire State Building that they asked us to work on here."
Dan browsed through a huge variety of equipment PROSOCO uses for testing protocols and methods, including a spectrophotometer, gloss meters, and stereo microscopes, which allow lab staff to look at masonry substrates up close.
"We have our Instron so we can measure the tensile strength and elongation of our coatings," Tom said. "We try to use all the standardized testing through ASTM and other agencies, but sometimes you kind of have to make up your own test to match field conditions. So we do a little bit of all that here."
It goes without saying that PROSOCO is serious about testing.
"There's an old saying here that if you're not testing, you're guessing," Stalnaker said. "We take that to heart. We try to test everything we can possibly test. Here, there's nine of us scientists in the lab. We have our lab facilities right here in our manufacturing facilities so that we can monitor not only production, but we can monitor the finished products as well and all the testing that goes into that. It is very uncommon to have this much investment in the laboratories."
While visiting the laboratories, one chemist was working on Rilem tube testing that monitors water absorption after substrates have been tested with penetrating water repellents.
Those weathering chambers were actively doing their jobs -- accelerating weathering simulations on masonry substrates. This allows PROSOCO lab staff to watch the effects of weather on substrates over time and how they hold up under all sorts of conditions. Take external conditions like weather, the wide variety of masonry types used in modern building, as well as the kinds of stains that can occur on them, and you'll start to understand the breadth of PROSOCO's product offerings.
"We have hundreds of products and thousands of formulas that we've put together because one product doesn't fit all solutions," Stalnaker explained. "Masonry product building materials are constantly changing. Field conditions are constantly changing. So we make our products so they specifically work for you and your customers on their types of building materials in the field."
According to Jake Boyer, head of PROSOCO's Clean and Protect Group, the company is obsessed with understanding real-world conditions that mason contractors see in the field every day.
"In the real world, our contractors are up against different things every day," he said. "By developing so many different formulations, we can make sure that we've got a solution for as many of those circumstances as we've ever encountered. And if we haven't yet encountered it, we're happy to make a formulation specifically for it to address those needs."
Dan also got a peek at one of the relatively new categories of products for the masonry industry for PROSOCO: a line of masonry anchors it acquired in 2017.
"This is where we're producing all of our helical anchors, our Stitch-Tie bar that will allow you to repair masonry walls that have failed otherwise," Boyer said. "We've got a number of different types of anchors for masonry, both new construction ties, as well as restoration or retrofit ties to re-anchor façade materials back to that backup wall. This is by far our newest division of the company. We've been around for 82 years and this particular division has been with us for about three years now, but it's growing rapidly and we're always looking to provide additional solutions to the masonry industry."