Frank Halsey, president of Mid-Continental Restoration, has fascinating stories to tell about his life and career spent restoring old buildings. Just don't try to give him any credit.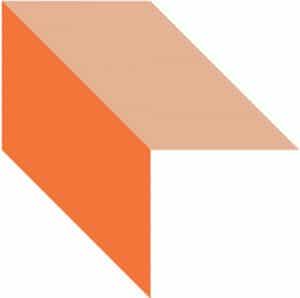 The thing about ego is it's actually pretty dull and predictable. It's ubiquitous, unoriginal. It offers so little, so few new stories to tell. Perhaps its worst offense is the way it always dominates the conversation and obscures the good stuff – the really interesting stories that rest quietly in the lives of modest, intelligent people who know what they don't know and are determined to never stop learning.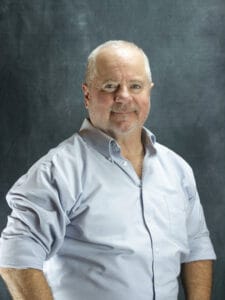 Look under the surface at the life of Frank Halsey and you'll see what we mean. It's not important to him whether anyone knows how he's helped grow his family's restoration business into what it is today, his 32 years of sobriety, the world-class training facility he helped create, or his delightfully rogue efforts to create an award-winning network of mountain bike trails in Fort Scott, Kan.
To be honest, he's a little embarrassed you're reading about him right now. But if you just ask him, Frank will tell you his story, and it's really good stuff.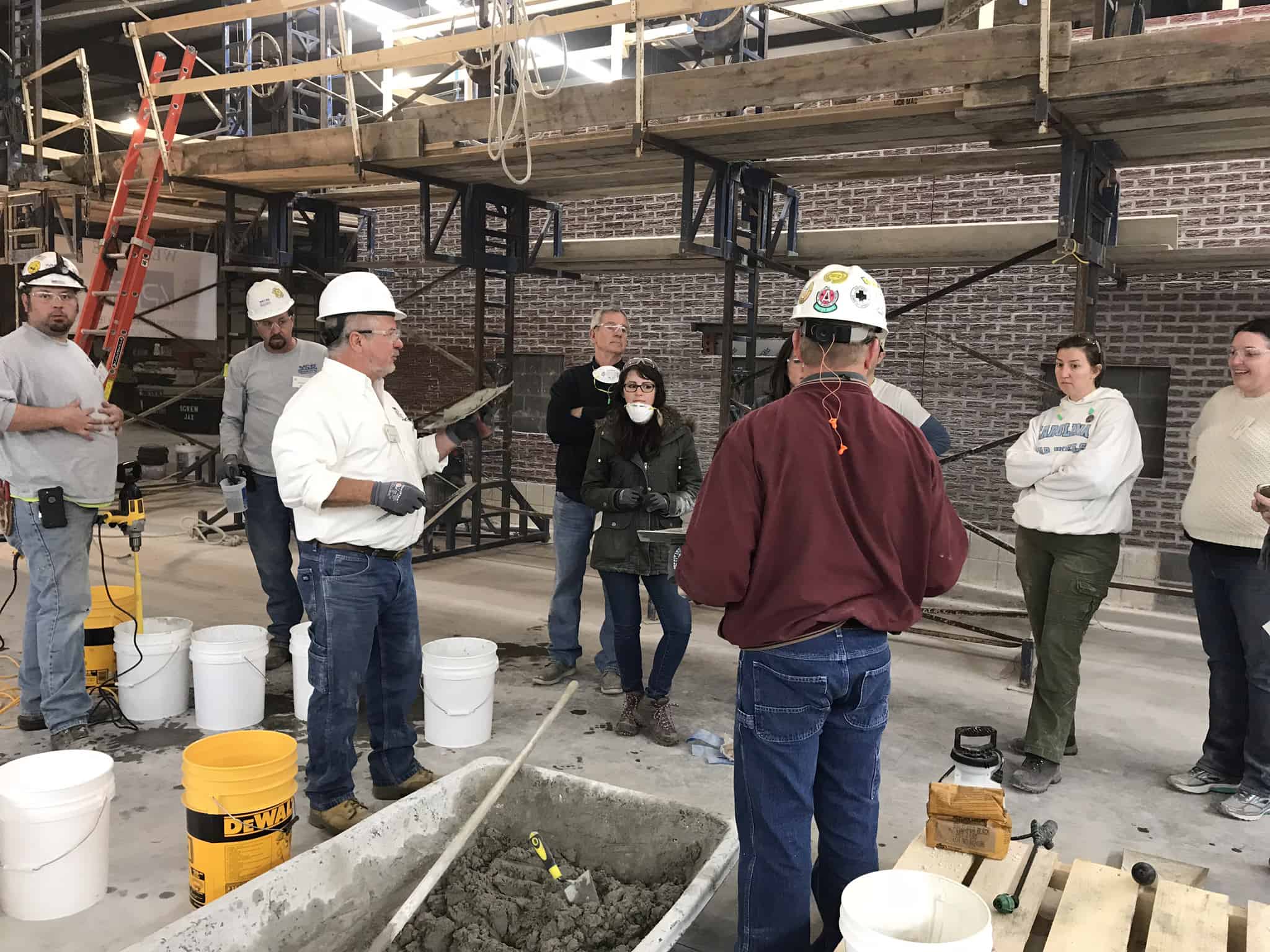 A post-WWII beginning
Fort Scott, Kan., is a straight shot south of Kansas City, Kan., by about 90 miles. A small town with a population around 7,500 people, it's known for the Fort Scott National Historic Site and the Fort Scott National Cemetery.
It's also where Frank Halsey's maternal grandfather, Frank Doherty, set up his business in 1952.
The roots of that company, Mid-Continental Restoration, originated six years prior in Sioux Falls, S.D., when Frank Doherty and a partner began to make a living by painting church interiors. In order to guarantee the inside work, they'd have to commit to doing some outside repairs. Soon, Doherty realized the demand was greater on the building exteriors.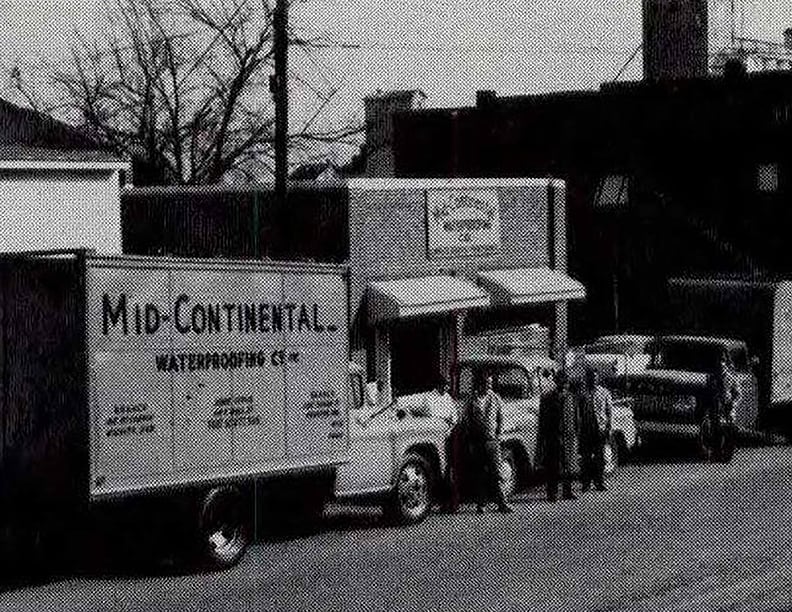 Then, Frank Doherty started the nomadic element that remains part of Mid-Continental's operations today and went south for the winter of 1952.
"He was headed for Joplin, Mo., and driving through downtown Fort Scott," Halsey said. "The story he always told was that he saw a bunch of guys standing on the sidewalk, looking up at the Scottish Rite Temple. He parked, got out of his car and asked what they were looking at. The men said, 'We need to get some tuckpointing done on this building.' He immediately started handing out business cards. That was our start in Fort Scott."
By the time Doherty's grandson, Frank Halsey, was born seven years later, Mid-Continental had substantially expanded its presence around the Midwest, with Sioux Falls as its first branch.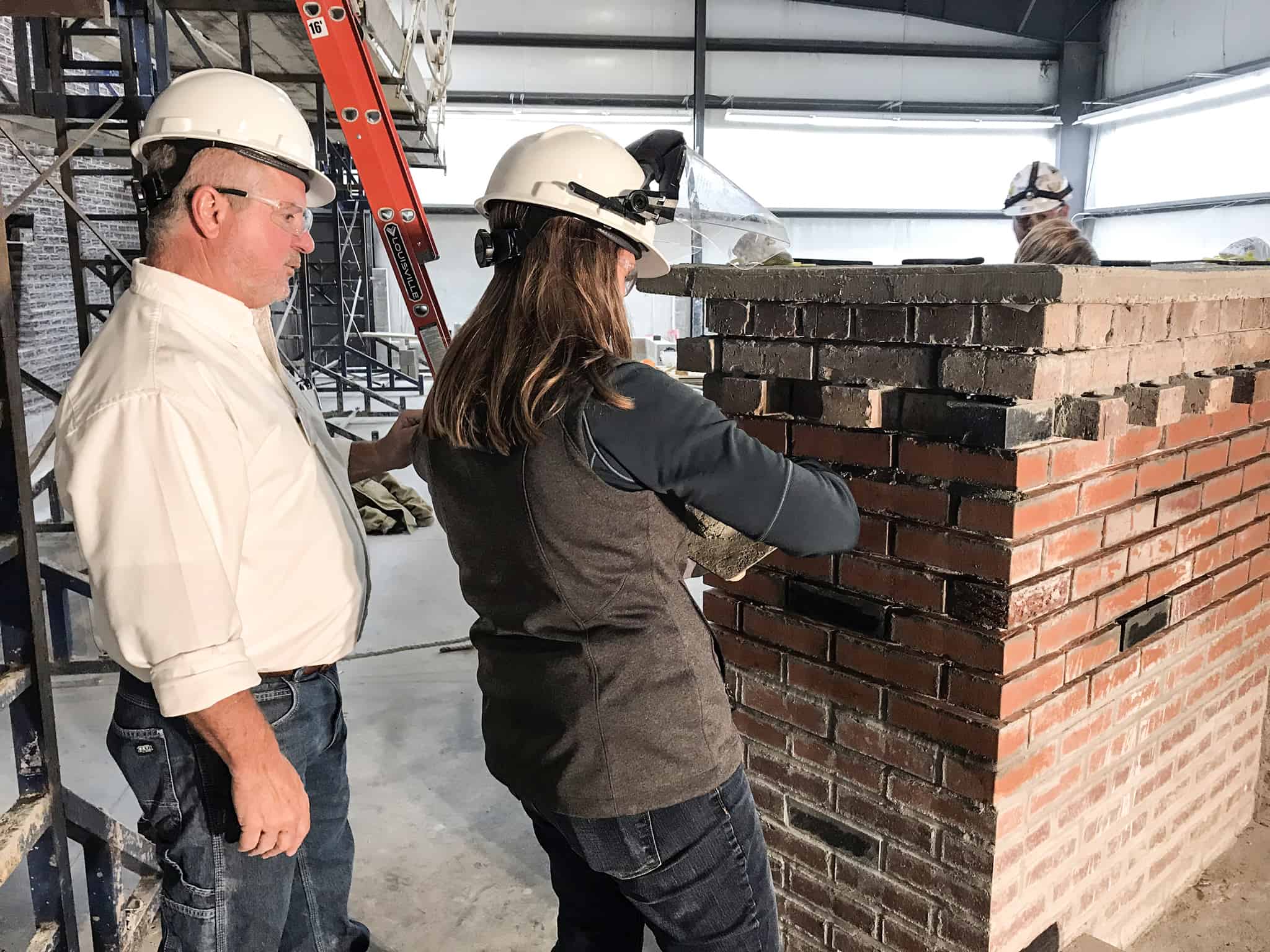 "Grandpa was a pilot and owned a small airplane," Halsey said. "As the company grew, he would go find work elsewhere. Our company has always been somewhat nomadic. We go where the work is. Back then, the crews had travel trailers and would just pick up the entire family and go where there was work. In 1959, my dad was doing a job in Kokomo, Ind., and that's where I was born." 
From there, the business grew to 11 branches across Illinois, Texas, and the Midwest.
Fast forward to 2022, a year when Halsey celebrates his 20th year as president of Mid-Continental. During that time, Mid-Continental has consolidated offices to serve select markets, opened a state-of-the-art training facility, and grown the business's reputation to a point where they can afford to be choosy on the projects they take on. "My elevator speech is, 'Mid-Continental does exterior building repairs on everything from churches to state capitols, from Canada to Mexico. and from the Rockies to the Mississippi River.'"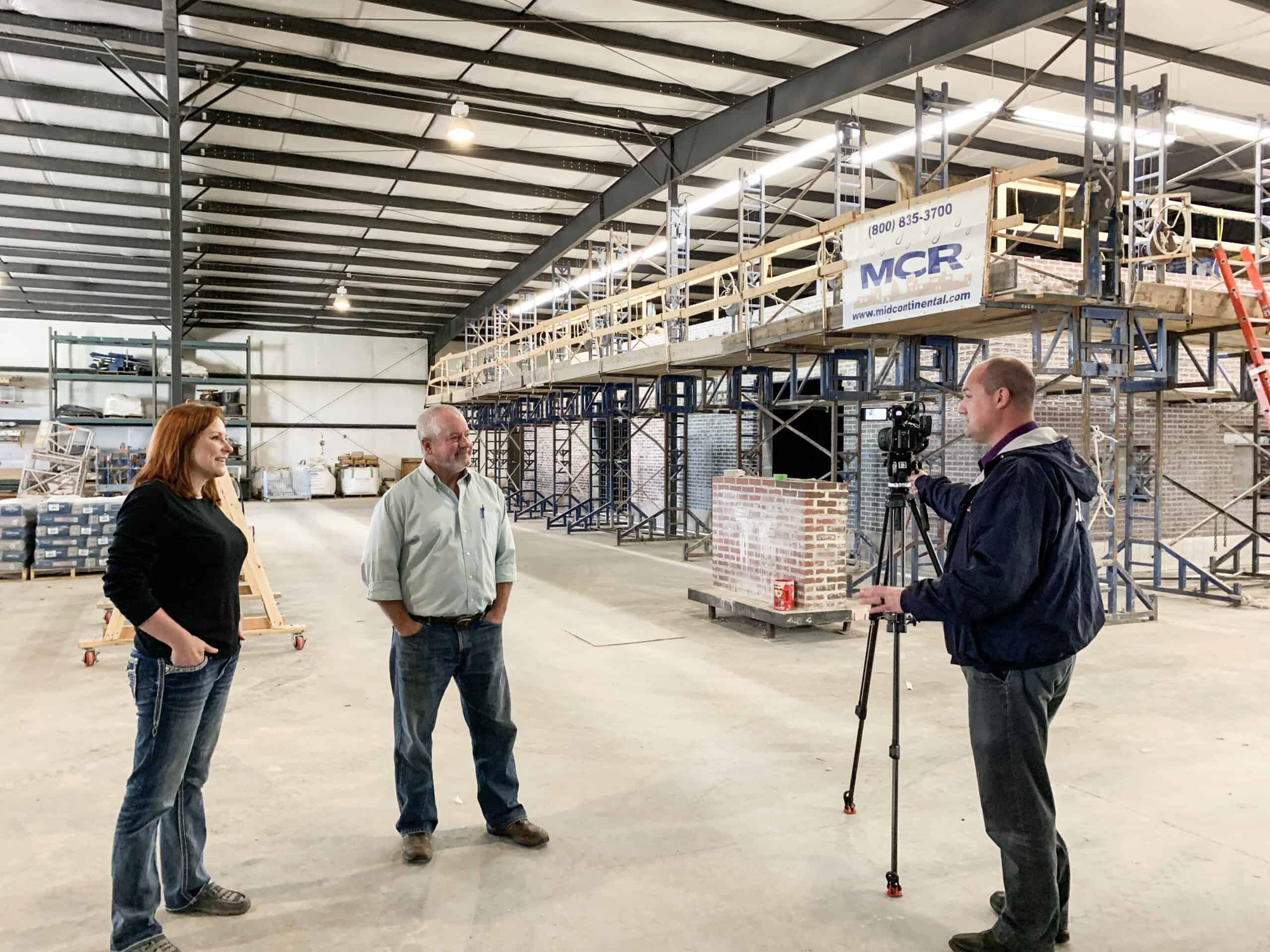 From a boy's eyes
Halsey didn't always think he'd end up in the family business (his Dad, Jim Halsey, married into the business when he wed Frank Doherty's oldest daughter, Sharon Halsey Hoover).
But he did think construction had a certain appeal as a young boy.
"My first memory is going out to potential job sites with my Dad, walking around buildings while he took measurements, and being around some of the employees," Halsey said. "There was a manager of our Illinois branch who was called Snake. As an 8-year-old kid, that's pretty cool to know somebody named Snake."
Despite that allure, construction didn't call Halsey. Not yet. After high school, he entered the School of Architecture at Kansas State University in Manhattan.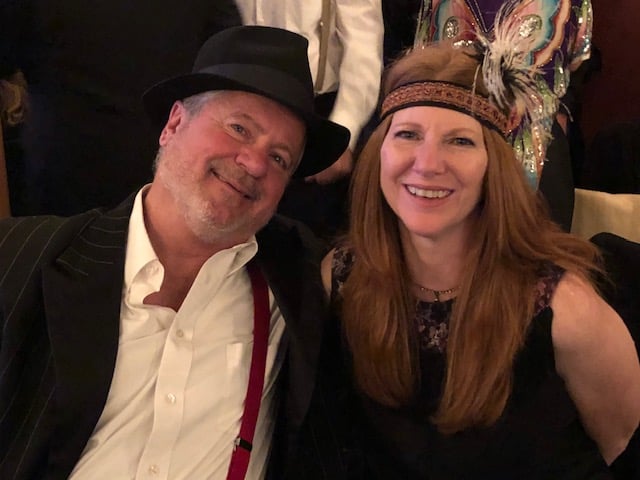 "I realized pretty quickly I didn't have much design capability, so I quit architecture school and seriously considered being a Catholic priest. After spending time at a monastery and working in a Mexican orphanage, I decided to get my education degree at the University of Steubenville in Ohio before entering the seminary. That's where I met my angel (wife, Deb) and got married. Since the priesthood was no longer an option, I went back to work for the company."
"I had worked in the warehouse while still in high school, and worked on crews during summer months, and spring breaks. After we got married, I worked on a crew in our Tennessee branch for awhile and because I had some architectural training and knew how to read blueprints, my Dad brought me into the office when I was 24. I've now been part of the management team for nearly 40 years."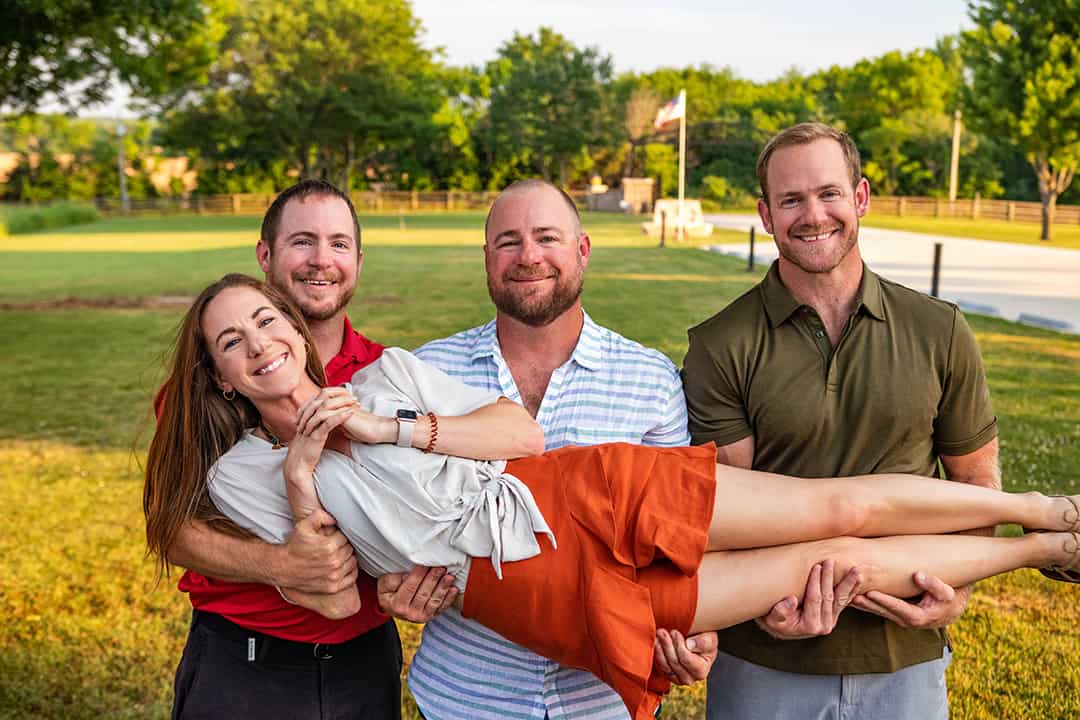 A clearer focus
Looking back on the last two decades that Halsey has served as president of Mid-Continental, a handful of accomplishments and highlights stand out, all of which prepared the company for future successes.
Crucial to his ability to grow and focus on the business was his ability to get sober.
"I'm a recovering drug addict and alcoholic and have been for 32 years now," he says. "It's not something I hide. My grandfather was prior to me, and he got me into recovery. I've been very blessed in life, and by God's grace, sobriety made that possible."
With a clearer-than-ever vision, he set his sight on the company's vision. "We needed to know who we wanted to be, and to focus on what sets us apart from others."
"Twenty years ago, we were doing well but missing something. We started strategic planning processes to identify our strengths and weaknesses. Our goal was to become the premier restoration company in our areas of service, and we set goals to make that happen."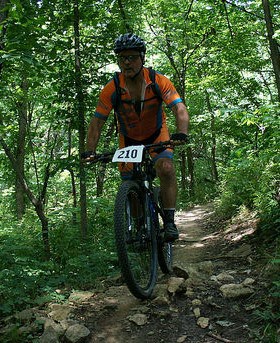 With a team that included Frank's brother Scott Halsey, they focused on two key areas to provide market distinction and reach their goals.
#1: Culture.
"When my grandfather wanted to retire in the 70s, there wasn't anyone that could buy him out at the time, so he set up an employee stock ownership plan (ESOP). In 2001, we became 100% employee-owned. I'm an owner, but so are all employees vested in the plan. ESOP companies aren't family-owned, but we've successfully maintained family management because it's trusted and there's legacy there."
Halsey sees the result of giving ownership to employees every day.
"The culture we've created is all about the ESOP. Everybody benefits from everybody's efforts. We have a lot of people that have been around for a lot of years, and they mostly like each other. They enjoy what they do because it's challenging, and as stockholders they benefit from the success of the company. We retain stockholders and attract future talent by maintaining this tremendous benefit plan, which is not all that common in construction."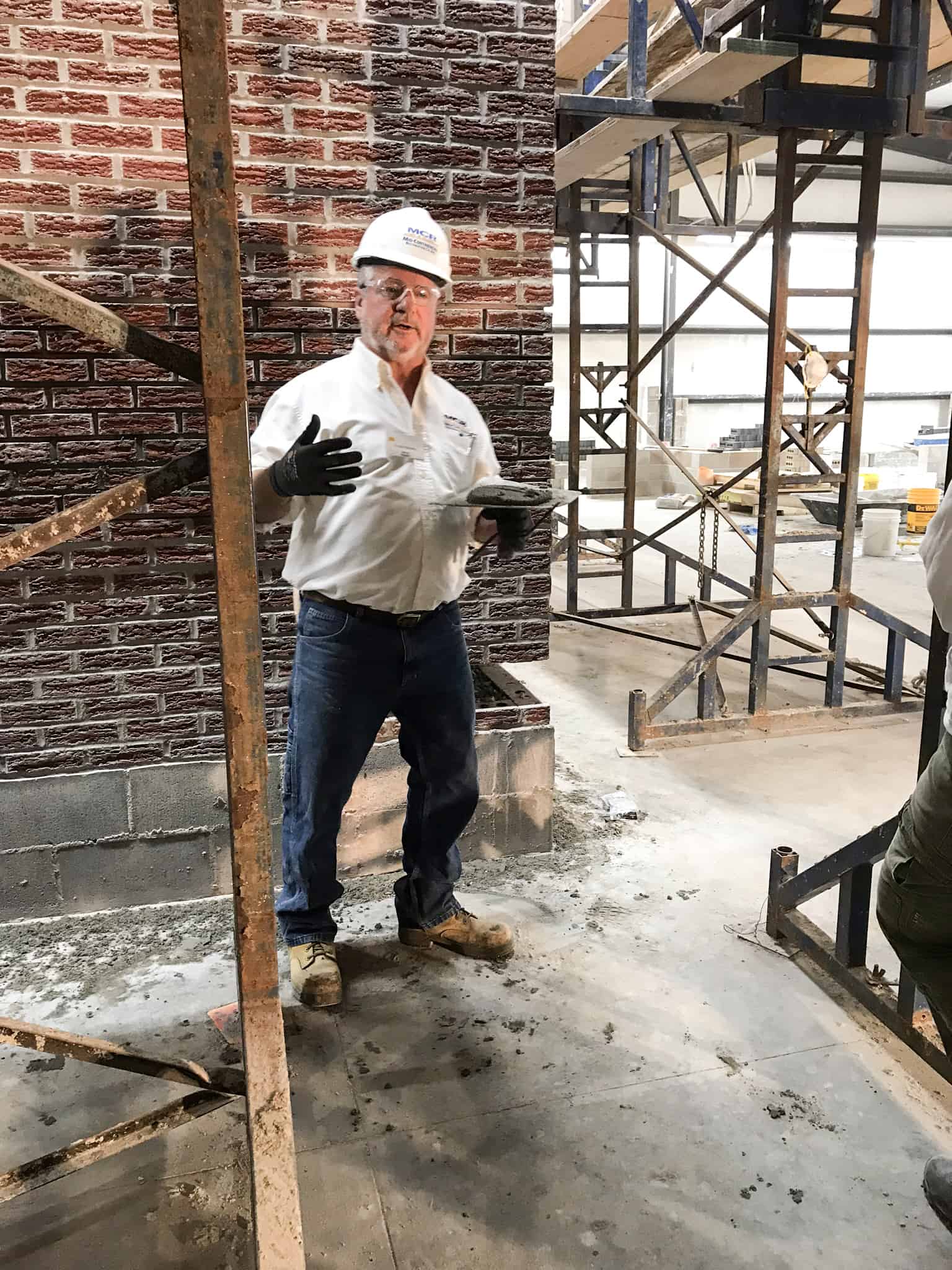 #2: Training.
"In our specialized trade, there's not another training center like ours in the country," Halsey says. "It started over 20 years ago remotely when we had trucks and trailers hauling stuff around. Approximately seven or eight years ago, we opened our 20,000-square-foot facility and continue to add to it every year. We bring in employees from all over to train in our headquarters for a two-week training course. It's a huge investment."
What's the ROI on this investment? Seeing their vision come to life.
"We are routinely one of two or three select companies preferred to do a project, if not the preferred," he says. "That doesn't mean we're going to get every project or that we even want every project, but in many cases, we're sought out instead of having to seek out."
Reliably, Halsey deflects any accolades for the company's success to his team and his brother Scott, who's been a co-partner of the business for nearly the last 40 years.
"People look at me sideways sometimes and say, 'You and your brother really get along that well?'"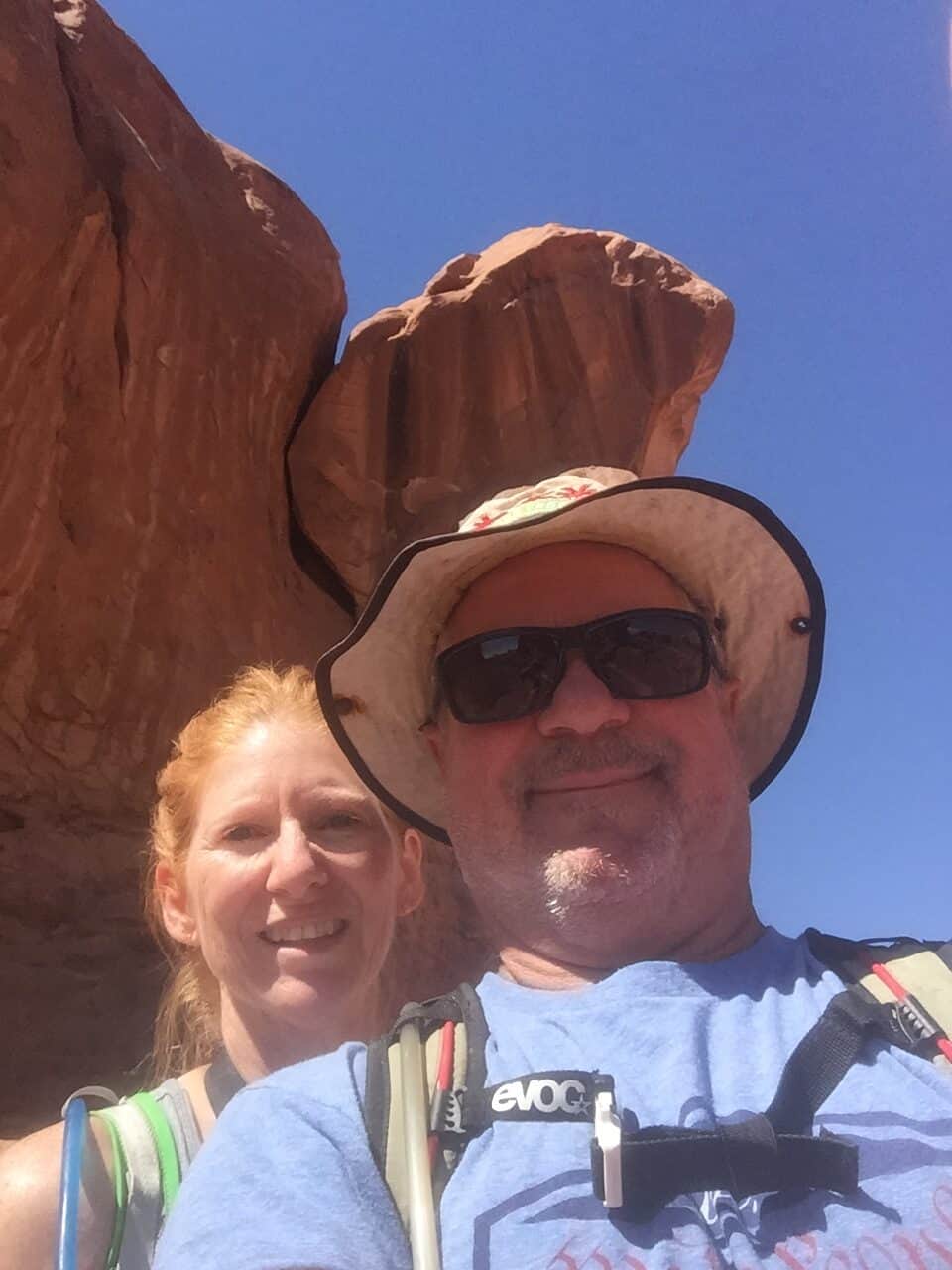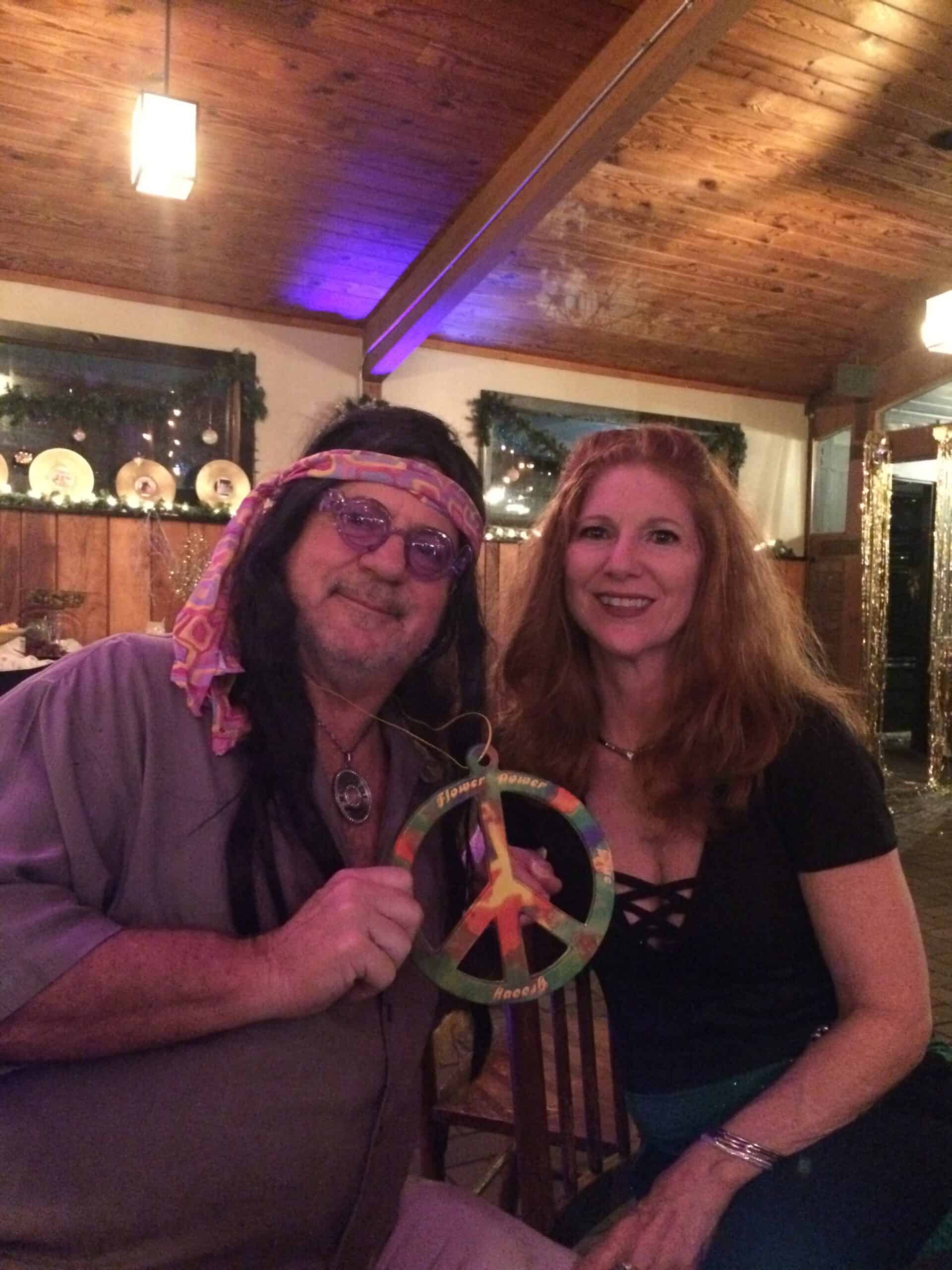 "We're the third generation, which is often the generation where things fall apart in business. However, he and I complement each other tremendously. He's really good at the operations side. I would put him up against anybody in the country in being able to look at a project and figure out how to get it done. I defer to him on operations, and he defers to me for keeping the team together and creating a positive culture."
Following tracks he laid himself
As he approaches retirement, Halsey, 62, feels confident the business is in good hands: His cousin Matt Deloney will take over as president in Spring of 2023.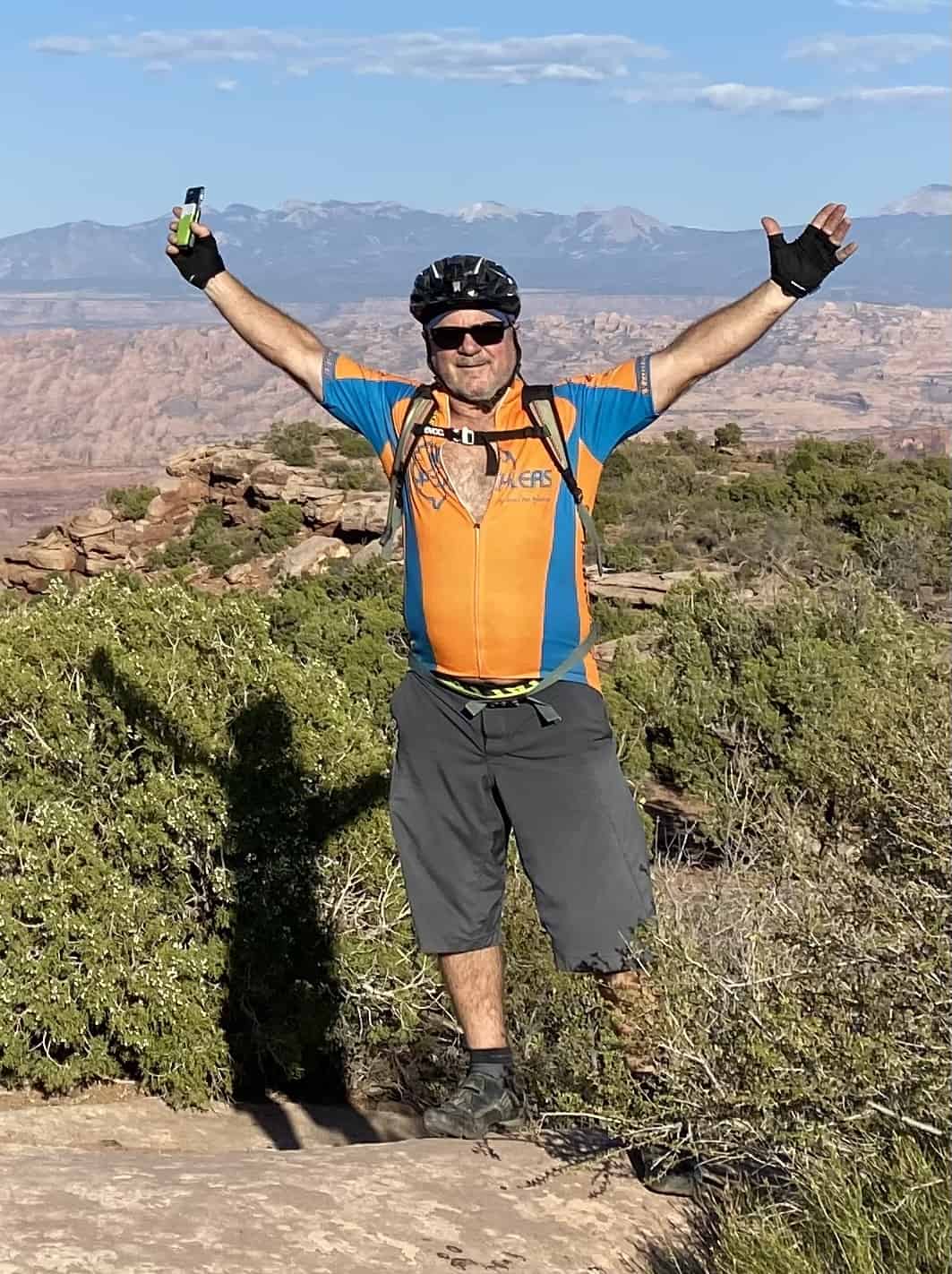 Though Halsey has agreed to stay on part-time as a consultant, he looks forward to the freedom and time to take on the next phase of life with gusto, and surrounded by family, friends and hobbies.
One of those pursuits is already well-established: He's a mountain-biking enthusiast, and he knows a few trails in town pretty well.  
Around the time his now-adult children graduated high school and he wasn't so involved in their extracurriculars, Halsey decided it was time to find one of his own.
"I've got a bad knee. I had surgery on it. My doctor said don't jog, and I said, 'Cool. I hate jogging.' He said get a bike and ride it."
"I was bored riding on the road and I don't trust drivers. I was riding through our park one day and got off and walked into the timber. I thought, 'I could build trails here.' So I started building trails. The city found out I was building trails on public property. Initially they were excited, but their insurance company said no. So the city told me to stop, and I said no. They put up signs and sent a cease-and-desist. I said, 'I want a meeting.' I was using my influence as a major employer in town and it worked."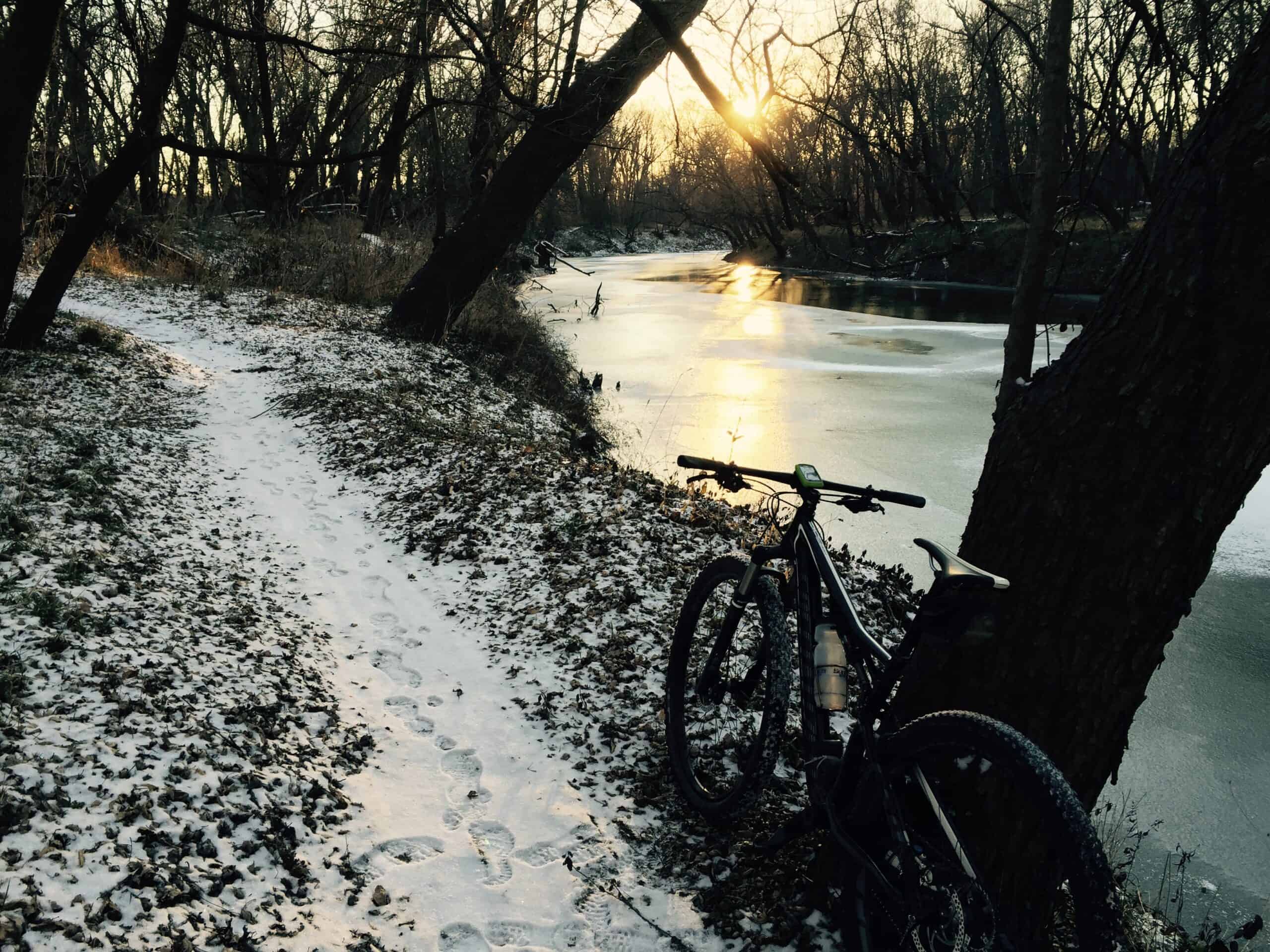 Halsey gathered documentation to demonstrate the economic boost that his bike trails could provide for Fort Scott. "I told them this is going to be good for Fort Scott. They said to hold off while they did some research."
A few months later, one of Halsey's friends became city manager and recognized the benefit of the trails.
"We have since built 8.5 miles of single-track trails that attract people from all over," Halsey said. "We host several events a year. Those people stay in hotels, buy fuel, and eat at restaurants. It's been good for the local economy."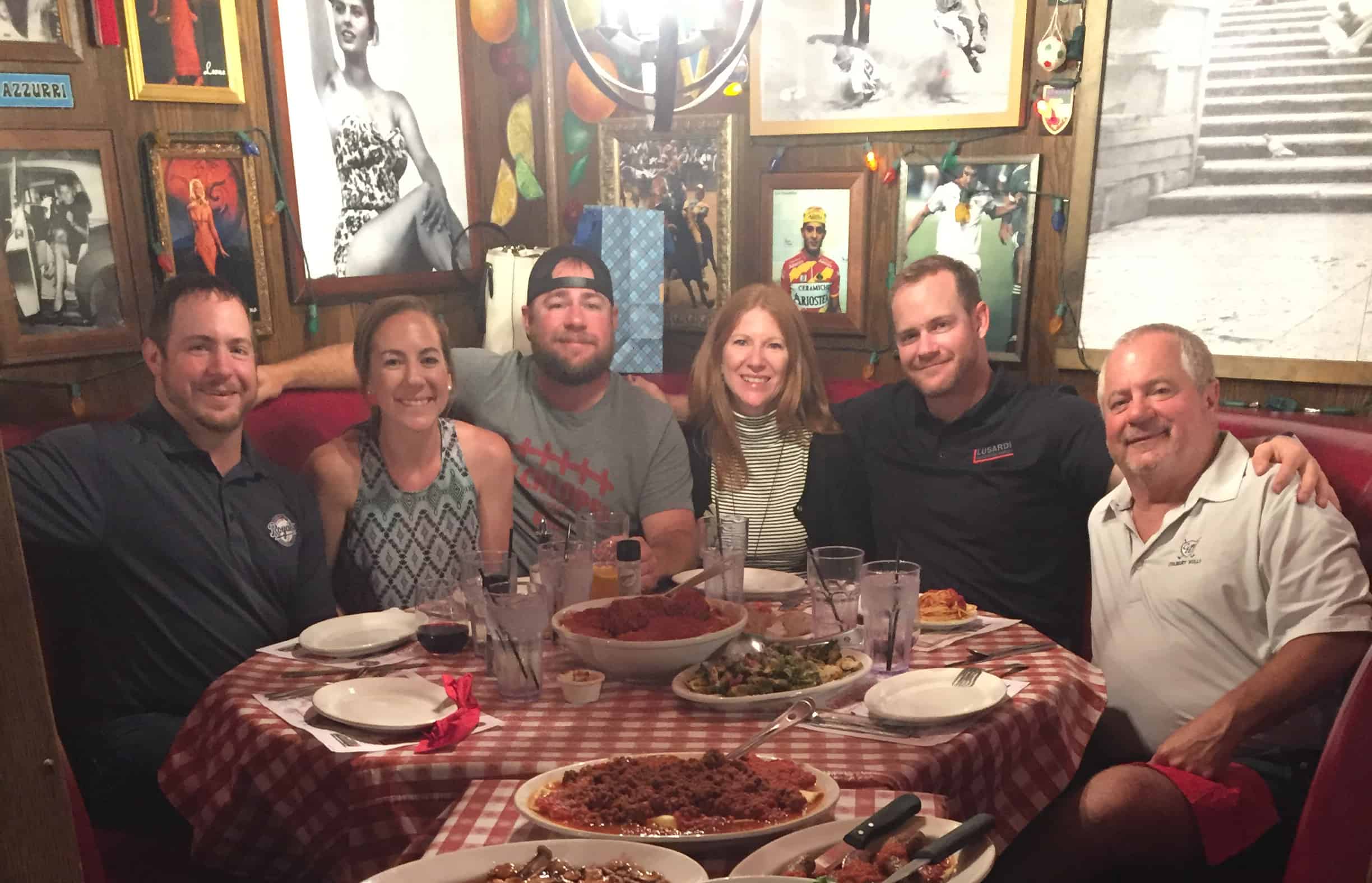 Though today Halsey has received Citizen of the Year Awards in a public show of applause for his work, he secretly loves how the bike trails illustrate his private determination to get something done.
"The city people joke that I'm the type of person who does things and then asks forgiveness later," he says.
His good-natured attitude about the whole ordeal paid even more dividends for Fort Scott when they raised about $40,000 for a handicap playground by hosting a public roast.
"Honestly, I've been given more recognition than I want or deserve. What I tell people is, I did this for selfish reasons so I can have a place to ride, but I'm glad everyone else gets to enjoy it."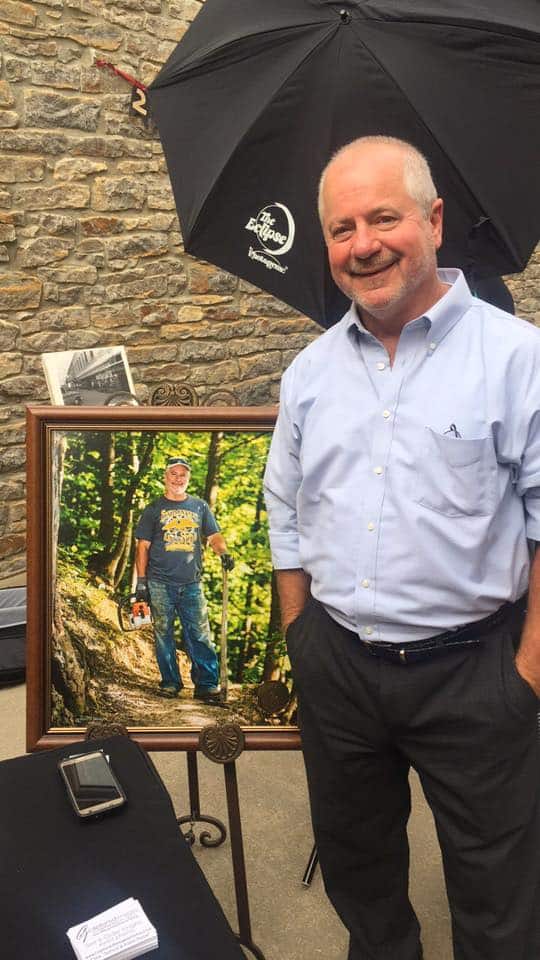 A look ahead
With retirement on the horizon in December of 2022, Halsey looks forward to spending more time on the trails, and with his wife of 40 years, Deb, in their old Victorian house in Fort Scott. They still get together frequently with their four kids and eight grandchildren.
Oldest son Michael has four kids of his own; their middle son Gabe has two kids; their youngest son Luke has two children; and their daughter Libby, an attorney in Kansas City, is content with her dog.
"She's the favorite and even my sons recognize that," Halsey jokes. "They're all awesome. We are very proud of them, and I give 99.9% of the credit to my wife."
The one thing Halsey will take credit for is teaching his kids this mantra and demonstrating it through the way he's lived his life: "Use your resources wisely and never stop learning. The day you stop learning is the day you die."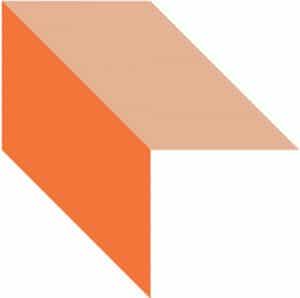 We asked Frank Halsey about his favorite project. Read his response.