How the Copenhaver twins built the business of their dreams in Low Country.
They didn't originate from the same egg, but they were definitely cut from the same cloth.
Fraternal twin brothers Adam and Ben Copenhaver have spent their whole lives forging similar but not quite exact paths. The ways those paths have veered away from one another, picked up bits of knowledge and then looped back together again has ultimately benefitted them and their contracting company of nine employees and growing – CopeGrand Homes in Johns Island, S.C., just outside of Charleston.
Living in the Low Country of Charleston, S.C., was just a dream to these two when they were growing up in a tiny rural town called Reinholds, Pa. Though they both describe their childhood relationship as ultra-competitive, in sports and everything else ("every day off the school bus was like World War III," Adam said), they still had so much in common.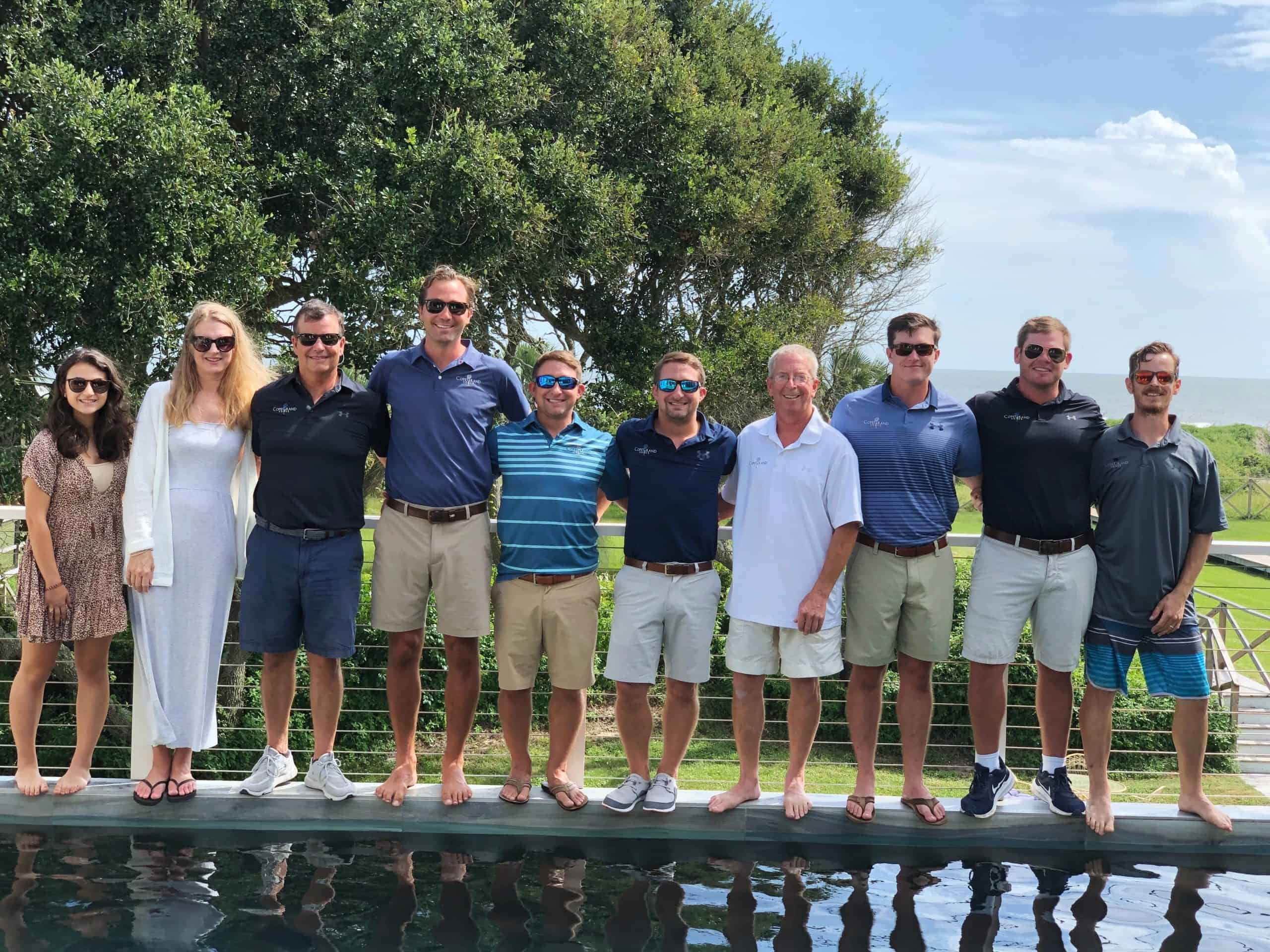 For one, they were learning the same lessons and values from their parents. "We came from a family of hard workers," Ben said. "We got a strong work ethic from our father. He was in the pipeline industry, and he was one of those guys who knew a lot of things and he knew construction."
"We learned to have respect and integrity for the people we worked with and the relationships we had. Throughout middle school and high school, Adam and I had different jobs and never really worked together on any particular project."
That is, until they met Rodney, a father of one of their friends, who recruited the twins to help build a log cabin in the mountains of upstate Pennsylvania.
"Rodney was an incredibly skilled craftsman and log-home builder," Adam said. "We got the opportunity to build a log cabin together upstate for their family. We really got into a lot of what we do in construction with Rodney's influence. He's certainly our second father."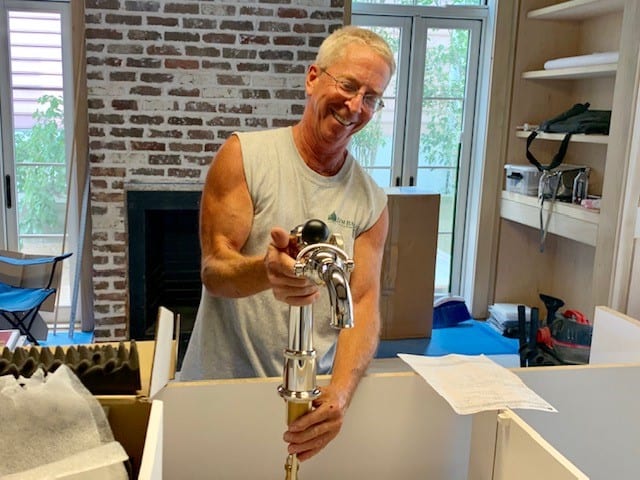 "We spent a lot of weekends at this cabin in the mountains, and we did a lot of dreaming together. There was also this dream of one day having a business together."
They weren't yet sure of the particulars of that business exactly, and besides, they appeared to be headed in different directions by the end of high school.
Ben had spent his senior year in vo-tech learning carpentry and decided against college, while Adam was preparing to study civil engineering at Penn State. With Adam at college, Ben started working some odd construction jobs and had a change of heart. After a conversation with his twin, Ben decided to join him at Penn State and get a degree in construction management. During summer breaks in college, both Ben and Adam took advantage of internship opportunities, which was "really critical because even though most college students go home and hang out in the summer time, we were setting ourselves up for careers after college," Ben said.
"I remember saying, 'Hey, go pick Charleston. I'll meet you there.'"
In 2006, after they both graduated, the twins said, "'OK, where are we going?' We kind of knew that it was going to be Charleston," Adam said. "I remember saying, 'Hey, go pick Charleston. I'll meet you there.'"
Over the next decade, Adam found "the smartest guys in real estate and construction" in Virginia and went to work for them, while Ben was doing the same thing in Washington, D.C., and finally, Charleston. "I absolutely fell in love in Charleston," Ben said.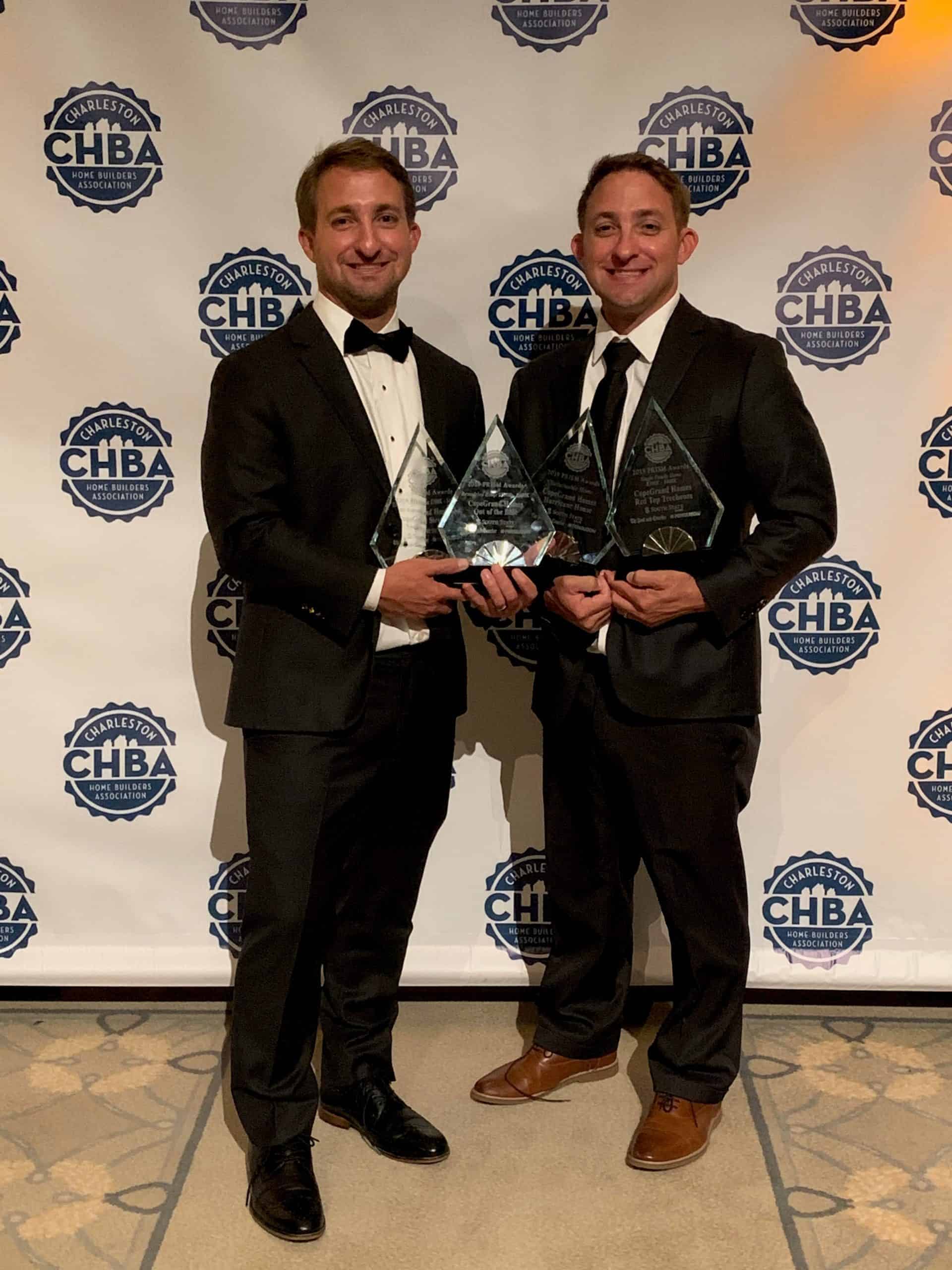 "The game plan was that I was going to be moving here to Charleston to join forces and we were going to start CopeGrand," Adam said. "That's the genesis of where we are now. It's all kind of worked out, this childhood vision that we always wanted to work together." 
In 2015, CopeGrand was founded with a mission of building custom homes and creating a grand experience for clients (that's how the "Grand" part of their name came to be).
Reuniting in Charleston and starting a business together helped the brothers recognize their strengths, and their trust in one another helped the business grow – rapidly, in fact.
What works well for the brothers Copenhaver is many times, Adam deals with the front-end of projects while Ben manages the details of the build. But that balance wasn't easy to find at first.
"...if you're looking for a great career, a rewarding career, a financially successful career, please look into construction."
"At the beginning, it sometimes felt like we were still on the wrestling mat competing with each other," Adam said. "But we figured out that we don't need to be competitive with each other doing the same thing. If you separate roles and responsibilities, we can be competitive and make ourselves better. It's about winning together. Ben and I naturally think on the same wavelength. We know what each other knows, we know our strengths and we know our weaknesses, so we can play off of those in business and parlay those things. It's been an absolute blessing. And we understand not all business partners have this advantage."
"If something goes wrong, you know you can trust your brother," Ben said. "That's the thing for us. At the end of the day, we know that the other is going to make the right decision for the company and for our families and for the rest of the team. And our team is our family."
Looking back to grow ahead
When it first became evident that CopeGrand was ready to grow beyond Ben and Adam, they remembered conversations they had in a log cabin in the mountains of upstate Pennsylvania many years prior.
"Every weekend up in the mountains, hanging out and talking together, we would talk about our dreams of maybe starting a construction company later on in life," Ben said. "And we always told Rodney we'd love to have him join that team. Rodney always said, 'Hands down, no doubt. We'll all work together.'"
About six months into the start of CopeGrand, they realized it was time they could use Rodney on their team.
"We said, 'Hey, are you ready?' And he said, 'Absolutely. Be right down.' He really did," said Adam.
Rodney put in his two weeks, put his house on the market, and uprooted his life to Charleston (his wife Carol followed as soon as their house sold.)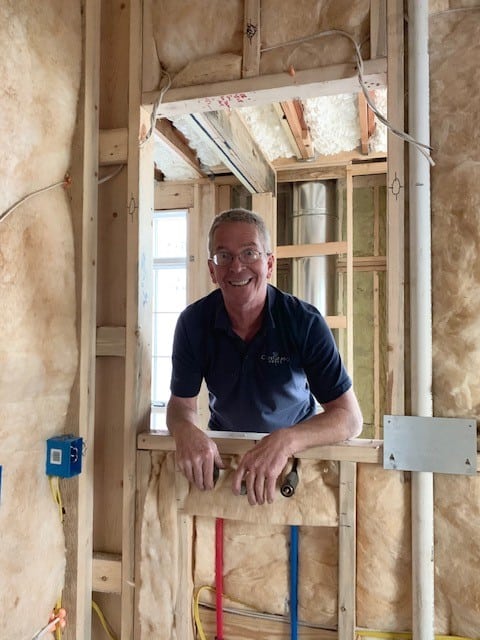 "Rodney has extremely great knowledge of construction and he just knows how things get put together," Ben said. "He's been a great resource for our whole team and is a really big influence on us as we've grown up within the construction field. He's helped educate us the technical side and facilitated where we're at now. It's been a blessing to have Rodney back with us. Everybody knows and loves Rodney, and he is a wonderful partner within our business."
Over these past five years, the CopeGrand family has grown to nine employees, and not once have they advertised a job. A fraction of that is purely due to good fortune, and a bigger reason is that Adam and Ben built CopeGrand into a place where people want to work.
"As you get more work, you realize that your team has to get larger, and you fill in gaps within your knowledge and ability," Adam said. "What's been incredible about that, is that our team has come together organically. We've never advertised for a team member. Every single one of our folks has come to us through knowing us in the market, or through a recommendation from someone else. That's really been about establishing the right culture to attract the right people. If you don't do that, you're not going to end up with folks that want to grow with you and learn with you and expand their knowledge and increase their expertise and become better professionals and better tradesmen. For us, in building the Grand team, we've been fortunate that we've established the right culture in the beginning for our family. We're a culture of sharing. We share our knowledge, and we share our resources, and we share our success. How you treat your team will resonate through and beyond the market."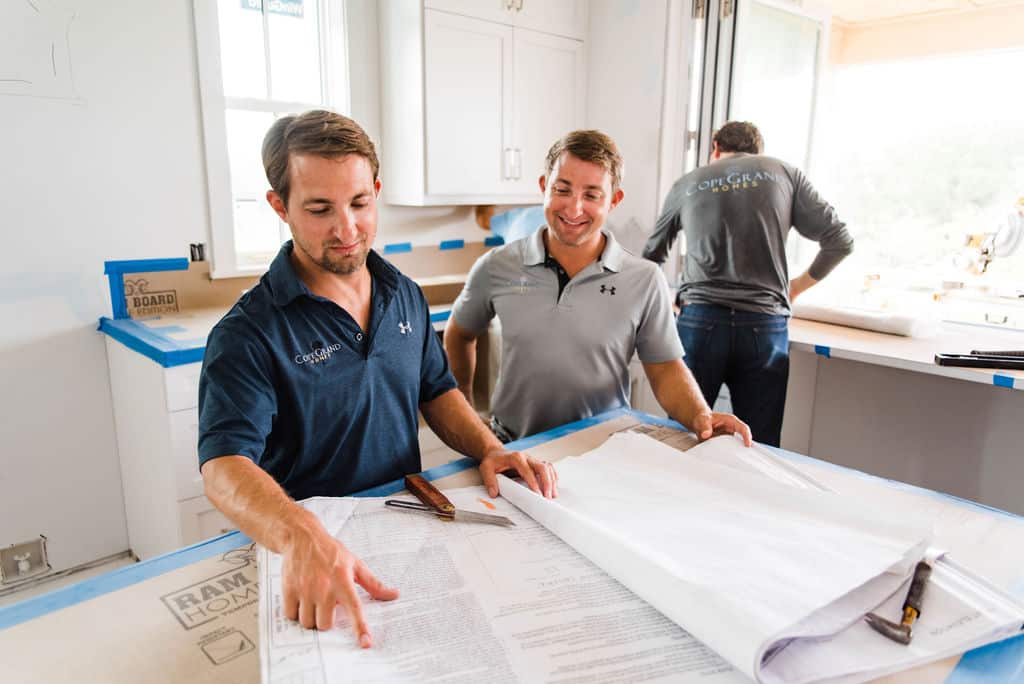 The idea of CopeGrand's reach extending outside of Charleston and even outside of the region is not an exaggeration. The company has gotten the attention of someone from as far away as Colorado who wanted to come work with them, and the Copenhavers are proud of the opportunities they can provide to all skill levels and backgrounds.
"We take on folks at varied skill levels so we can continue to fill in the gaps in our organization that make us more well-rounded, more capable, more nimble and more flexible to become an even better and stronger team," Adam said. "That's really the recipe. You've got to start out with a humble organization, have high integrity, be completely honest and take on the right folks that will be attracted to you because of who you are."
As Ben and Adam plan for continued growth, they hope to have spots for their own children to someday join their team, as well as children of their extended "Grand" family.
"I want for (my daughter) what she wants for her life. If she's interested in construction, I would 100% support her. There's certainly not enough females in construction."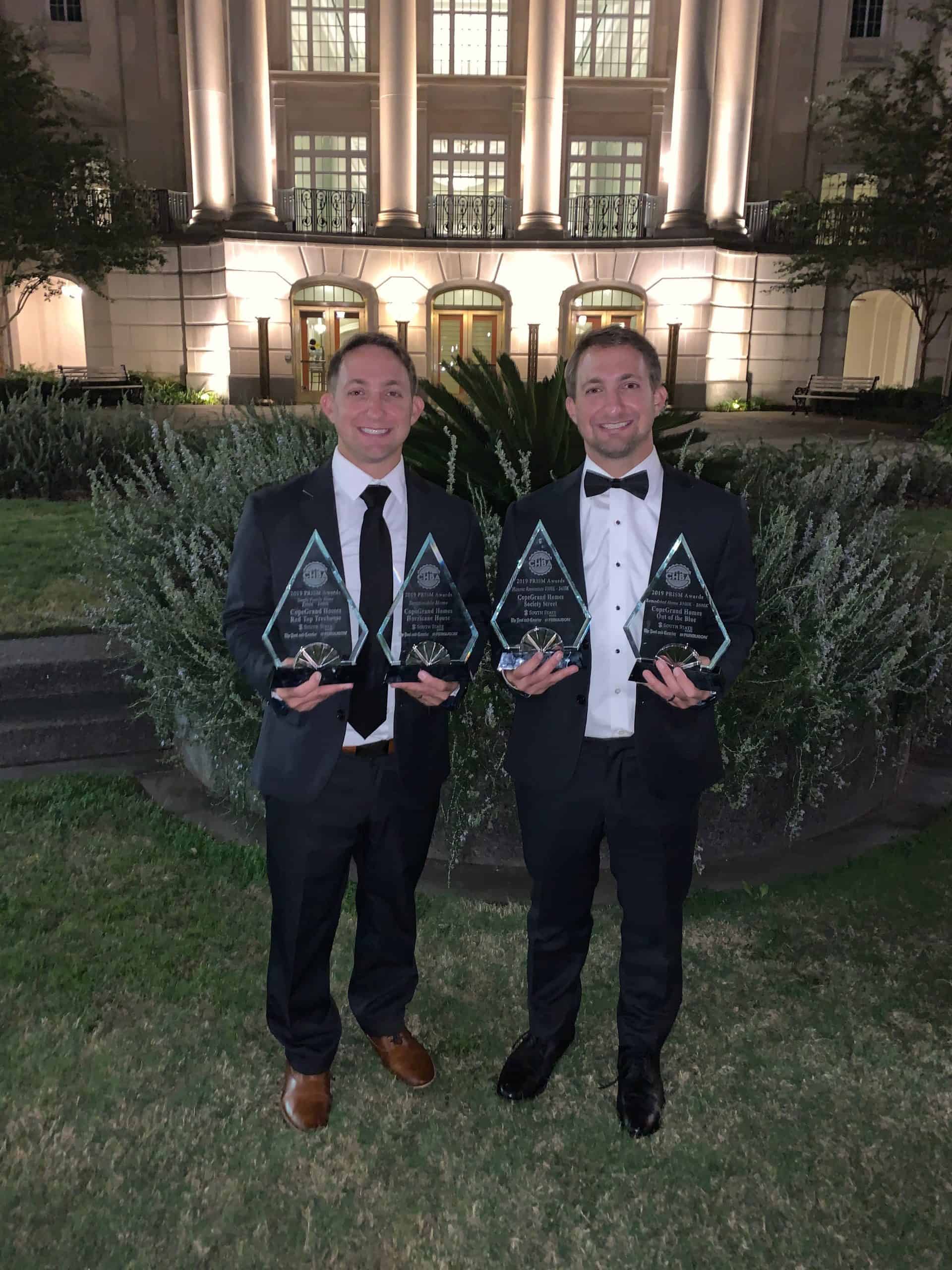 "My wife and I have one daughter right now, she's 16 months old," Adam said. "I want for her what she wants for her life. If she's interested in construction, I would 100% support her. There's certainly not enough females in construction. Women are incredibly powerful in their knowledge and skillset and ability to get things done. I'd love for my daughter to be able to learn from us and stand on our shoulders and take what we do and take it to the next level."
"Even more important than that is that our big Grand family and our partners in the business, as they have children, that they have an equal opportunity to participate in CopeGrand as much as any of Adam and Ben's future children do," Adam said. "We want this family to be as strong and big as it can be, and we want to continue to give back to all those folks that have helped us achieve our dreams."
Charleston needs trades to keep ticking
What's really important for the sustained growth of CopeGrand and the Charleston-area market in general is attracting new applicants into the industry. While Ben and Adam both attended college, they agree it isn't necessary to earn a fulfilling and successful career with the training opportunities available today.
Though it's a nationwide issue, the brothers say the demand for skilled tradespeople is even higher in the South than other places they've worked further north.
"Moving South, we've seen a generational shift as a lot of these skilled trades are now a lot older," Adam said. "They're retiring from a successful career and there's not as many folks to come back in and take their positions."
"...knowing that we're doing the right things for the right reasons... we go to sleep every night and we sleep really, really well."
Of course, the greater demand means even greater opportunity for people to come into the trades in the Charleston area.
"Because of the number of folks that are in the construction industry now compared to a decade ago or even further back, you really have the opportunity to set yourself up for a career that is satisfying, where you can put in your hard work and it will reward you, versus some of the other careers you may choose through a traditional college route," Adam said. "Our plumbers, electricians and HVAC guys all run extremely successful businesses and each one of them do really well financially."
"I would tell all the youth today that if you're looking for a bona fide way to have a great career, a rewarding career, a financially successful career, please look into construction."
Whether it's framing, welding, plumbing, HVAC or electrical, trades are doing "phenomenal" in Charleston, Ben said. "If it's on a commercial side, or if it's on the residential side, we'll always have a demand for construction and skilled trades."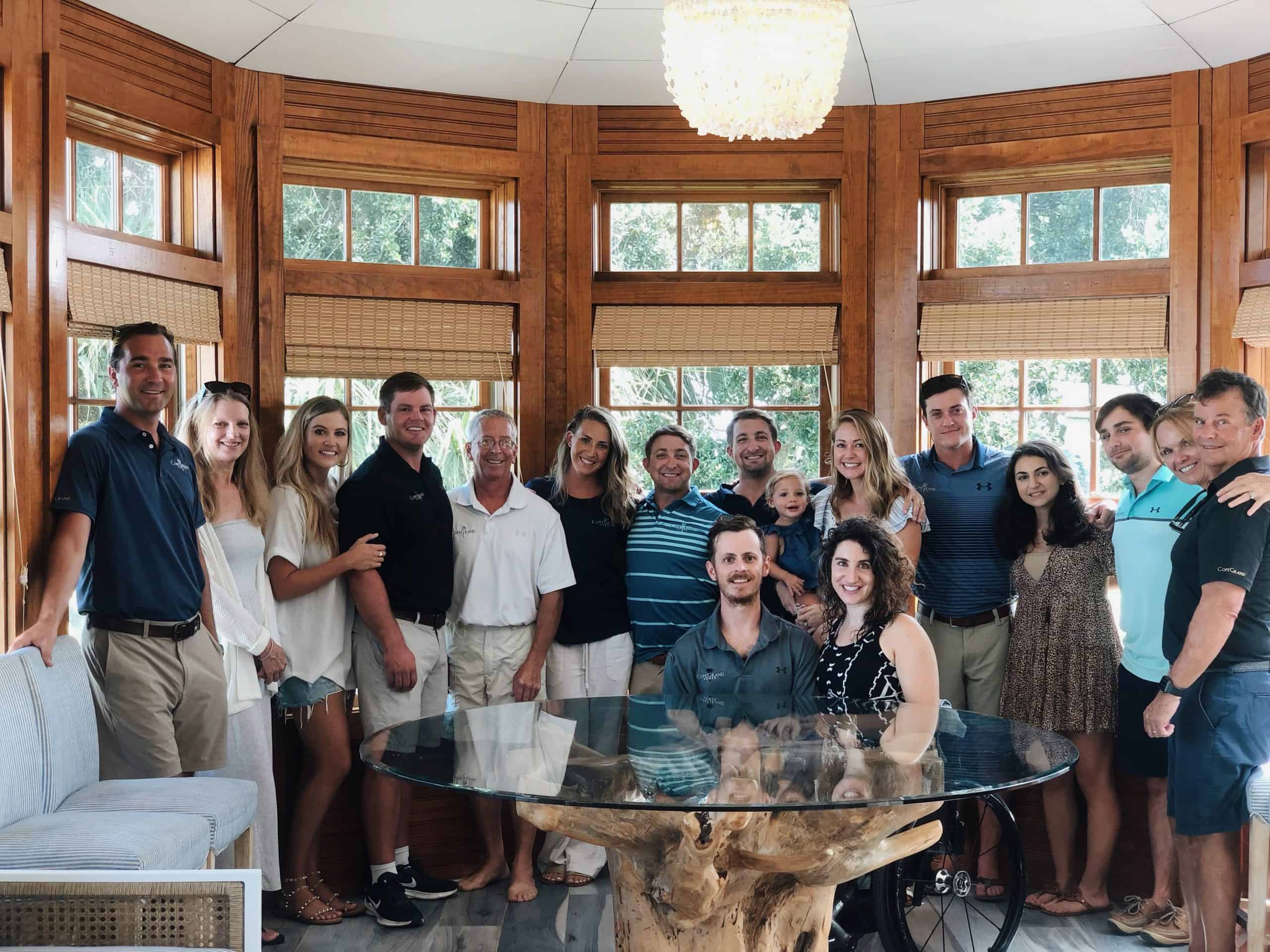 Building in good conscience
As Ben and Adam demonstrate the potential for success in this industry on a daily basis, their focus on taking care of their clients and family is ultimately the best thing they can do for themselves too.
"With CopeGrand, we want to provide a grander experience than what our clients were previously getting," Adam said. "Building the relationships we've been able to build with CopeGrand, knowing that we're doing the right things for the right reasons and taking care of our clients, team and partners along the way, we go to sleep every night and we sleep really, really well."