The plight of many U.S. towns formerly supported by the coal industry is well-documented. Problems are plentiful (economic hardships and widespread drug addiction are two of the biggest), and solutions are sparse. For many of these communities, it's difficult to know where to begin to help.
For Craig Snow, it started small. He had an idea, which over time turned into connections and partnerships, which ultimately blossomed into real, lasting effects on lives, careers and the community of Welch, W.Va. Snow is the executive director of Warrior Creek Development, a nonprofit that trains young people in trades as they rehab buildings in Welch and the surrounding community of McDowell County.
In 2009, Snow moved to the region to rehabilitate buildings in need, fixing everything from leaky roofs to cracked foundations. After several years, he realized he wanted to redirect his resources to a longer-term solution for the economically devastated area.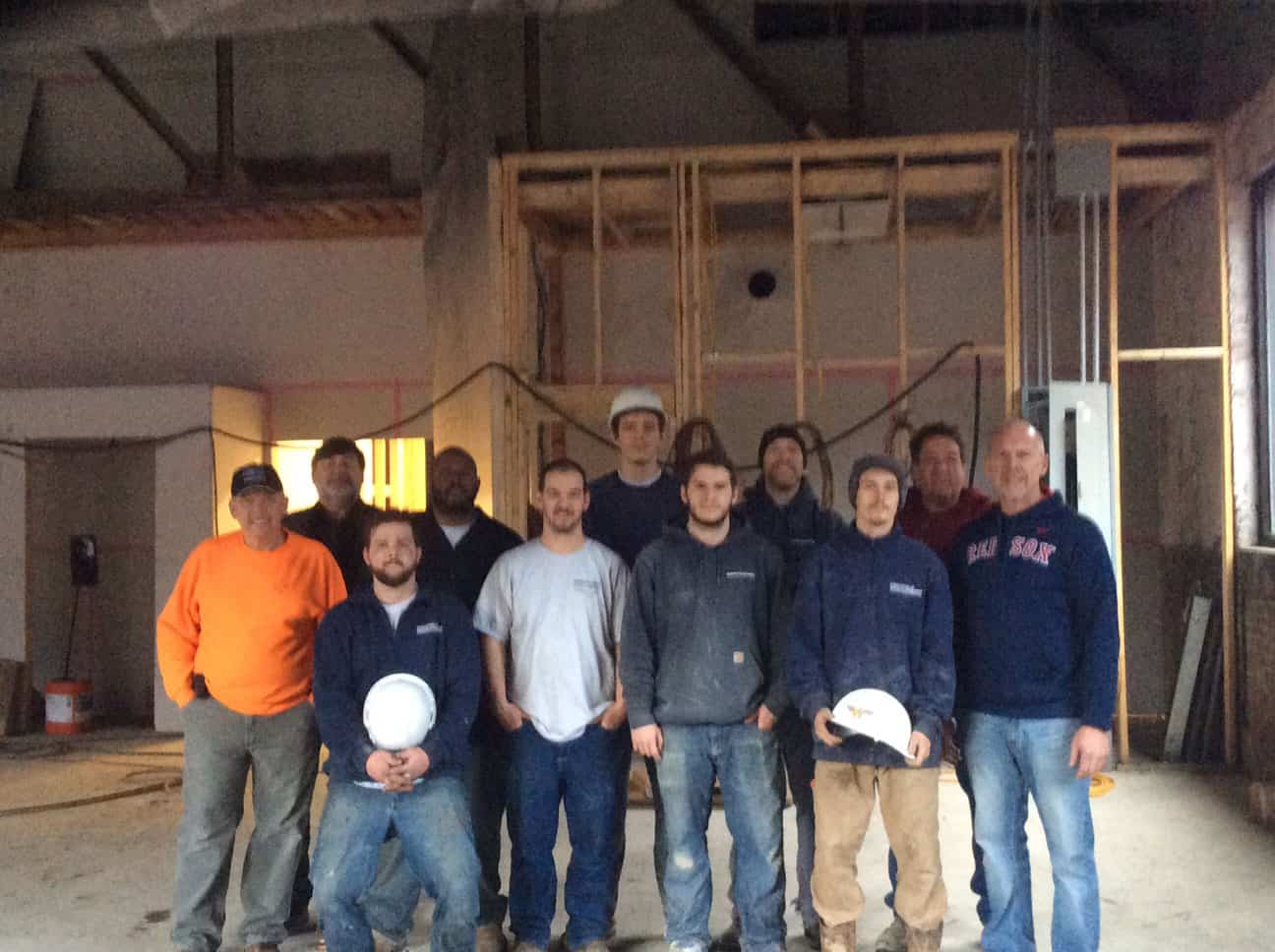 "In 2014, I really started asking the question, is this activity really helping, or is it, without intention, building into that entitlement mentality," Snow said. "I felt that for myself, I needed to go in a different direction and that was to do something to inspire real change and create jobs and to change the narrative."
So, he started a workforce program in 2015 to rehabilitate homes while also teaching young people trade skills that will give them careers and keep them employed in the region. He uses what he calls a 33-6-3 model, where participants spend 33 hours in the field, six hours in higher-education and three hours of personal development each week.
"We're hoping to create a healthier source of workers, and one of the things that McDowell County used to be known for was its work ethic," Snow said. "With the deterioration through drugs and economic downturn, we now are in great need to create a healthy workforce."
For the participants, many of whom have limited employment options due to struggles with substance abuse, addiction, or poor work habits, the program offers a structured work environment and promising futures.
For the community, the program offers rehabilitated homes – something the town desperately needs to attract teachers and other professionals who can't find decent places to live.
"We've got to repopulate the area," Snow said. "With a shrinking population, you're going to have a lower tax base. There are people working in McDowell, but without adequate housing stock, they're commuting in. That doesn't really impact us as viably as if they were living here, paying taxes, shopping, eating, populating the schools, and populating the youth activities and sports."
As a nationwide labor shortage looms, local companies are also eager to build their own staffs with graduates of the Warrior Creek program. "When one of our subcontractors, a glass company, came onto the job site and saw our guys working and heard about our program, they said, 'Send them our way (when they're finished with the program). We want them working for us,'" Snow said.
One recent project completed by the program tackled the problem of quality rentals in the area to attract and retain teachers. The workers took two abandoned houses and one empty lot and turned it into a six-unit "teacher's village" that boasts 100% occupancy today. Creating viable housing for teachers and other professionals is a major, long-term goal of the organization.
This June, the city of Welch will proudly unveil another exciting new project -- its Arts & Cultural Center, a former Hudson car dealership that's been sitting vacant for 20 years but has been restored by Warrior Creek students.
Vacant skeletons of formerly beautiful, vibrant buildings are commonplace in Welch. Many are torn down; many remain as a reminder of the region's economic and social decline.
Snow says restoring one of those buildings as a repurposed arts center will "remind community members about what once was good, and inspire community involvement. This center will not only generate programs to inspire creativity in the arts but will seek to create a dynamic and thematically driven place where residents and visitors may reflect on the rich history of this area."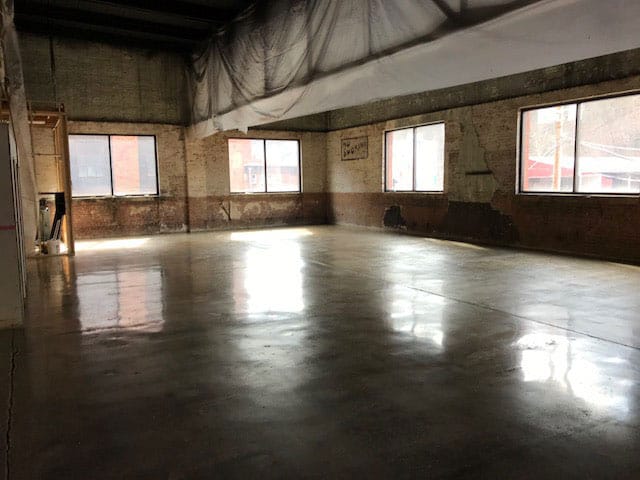 The center will host classes, exhibits and performances, provide a gathering place for public and private events, and house a radio station where high school students can learn about production and sound engineering.
As part of the 80-year-old building's revitalization, students in the workforce program took on the challenge of finishing the building's raw concrete floors.
With help from Bruce Ferrell, technical specialist for PROSOCO, and Brent Morgan of Reliance Equipment, the students spent time learning about the chemical makeup of concrete floors and how to polish them, and then got hands-on training on the floors.
Ferrell was impressed with the level of engagement of the students. "They really wanted to learn," he said.
The students used grinding equipment from SuperAbrasives, and three products from PROSOCO's line of Consolideck products for concrete floors: First Cut, LS and PolishGuard.
Polished concrete is just one small facet within the construction industry, and one of many of the trades the workforce program students are learning. Still, Snow said the donations of time and products will pay worthwhile dividends.
"The impact that (PROSOCO) made this year wasn't small – it was enormous," he said. "It helped us push forward this new initiative creating this arts and cultural center, but it also exposed our young men to a whole new industry within a construction field."
Warrior Creek Development is planning additional, exciting projects for its workforce program. So far, the program has made a difference in the lives of 13 men and women in the area. Learn more at www.warriorcreekdevelopment.org.