PROSOCO Inc., a Lawrence, Kan.-based manufacturer of construction chemicals, has acquired Construction Tie Products to expand its product offerings in the new construction and restoration masonry markets.
Since 2005, Construction Tie Products, commonly known as CTP, has manufactured high quality masonry restoration anchors and wall ties. With staff members possessing more than 30 years of masonry construction and restoration experience, CTP has successfully marketed its system of products to architects, engineers, contractors and owners.
CTP's operations, products, staff and branding will continue with no interruptions in service to customers.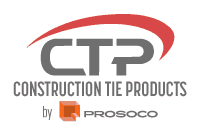 Learn more about CTP anchors, ties, and stone repair systems
This acquisition gives PROSOCO a more complete system to offer to masonry and restoration contractors who already use PROSOCO's cleaners and protective treatments for restoration and new construction.
Additionally, it further rounds out PROSOCO's suite of products required to complete energy retrofits of existing buildings: PROSOCO's R-Guard air- and water-resistive barriers for the building envelope; PROSOCO's Sure Klean cleaners and protective treatments for masonry veneers; and anchors and ties from CTP.
The compatibility of both companies' market strategies and core values was clear from the very first discussions, according to David Boyer, president and CEO of PROSOCO.
"Both companies promote construction of new and preservation of existing masonry buildings," Boyer said. "This acquisition expands PROSOCO's technical expertise and product offering in both market segments."
"This industry is about people. Since its inception in 2005, CTP has established a reputation by providing customized solutions for difficult challenges on a project-by-project basis. That parallels much of PROSOCO's reputation in the building restoration, conservation and retrofit industry. Sharing a similar level of dedication to quality masonry construction is very important to us. We strive to do business with like-minded companies."
For Steve Getz, owner of CTP, the similarities between the two companies mattered.
"In addition to both being family-owned, PROSOCO and CTP have very similar core values," Getz said. "We share the same interests in building and restoring masonry structures with high-quality products. We are proud of the business that we have grown, and excited to watch it continue to thrive as it moves forward under PROSOCO's leadership."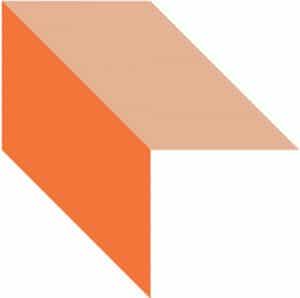 About PROSOCO:
Based in Lawrence, Kan., PROSOCO is a national manufacturer of products for cleaning, protecting and maintaining concrete; making building envelopes air- and water-tight; and cleaning, protecting and restoring new and existing masonry buildings. We strive to provide innovative products and services that improve the appearance and performance of our built environment. Since our founding in 1939, we've fostered a reputation across the nation and internationally as a company that goes above and beyond for our customers in every way possible.
You. Us. The project.
About CTP:
Located in northwest Indiana, CTP, Inc. manufactures anchors and ties designed to restore masonry buildings. CTP's range of products assist construction professionals in reinforcing existing brick or masonry facades, and also in restoring veneers after earthquake or hurricane damage. The vision of CTP, Inc. is to supply to the masonry and building restoration marketplace quality products and services that are functionally cutting edge in technology and provide superior performance characteristics.