PROSOCO has introduced a dispenser that reduces hassles and saves time in the concrete floor maintenance process.
The Brightwell ECOMIX COMPACT high-flow dispenser is designed to automatically dilute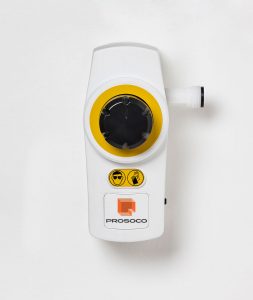 Consolideck cleaners with water into a ready-to-use solution. Designed for use with Consolideck cleaners DailyKlean and LSKlean, the dispenser connects to 1-gallon, 5-gallon and 55-gallon containers for easier cleaning and maintenance of concrete floors.
Once the cleaner formula runs out, users simply swap out to a new container of product, reducing the chance for spills.
The dispenser does the work of mixing to specific dilution for applicators, making the floor cleaning process more efficient and fast.
Contact PROSOCO's Customer Care at 1-800-255-4255 to order a dispenser today.