What is a sustainable home? It's much more than low heating and cooling bills. Energy efficiency translates into controlling the intrusion of water, air, water in vapor form, and the transfer of heat, or thermal issues. Controlling these four areas is the difference between creating a home that will continue to have challenges throughout its short but useful life, and creating a building envelope that can support and extend the useful building life to 200 years.
Controlling the movement of these elements through a building envelope is important for energy efficiency and also indoor air quality. Particularly in multifamily homes and multi-unit commercial buildings, compartmentalization of units can be accomplished by air-sealing to prevent air leakage around foundations, walls, windows, curtain walls, doors, roof connections and floors. This reduces problems for building occupants such as the unwanted movement of odor, fire and smoke, tobacco smoke, and contaminants that may affect occupant health, as well as issues of temperature differentials and noise.
The majority of existing homes in the U.S. today represent code-minimum structures. In 2012, however, the 2012 IRC Building Code for One- or Two-Family Dwellings for the first time, established a maximum allowable air leakage, measured via blower door testing. The need to test is one thing; achieving a tight air barrier, quite another.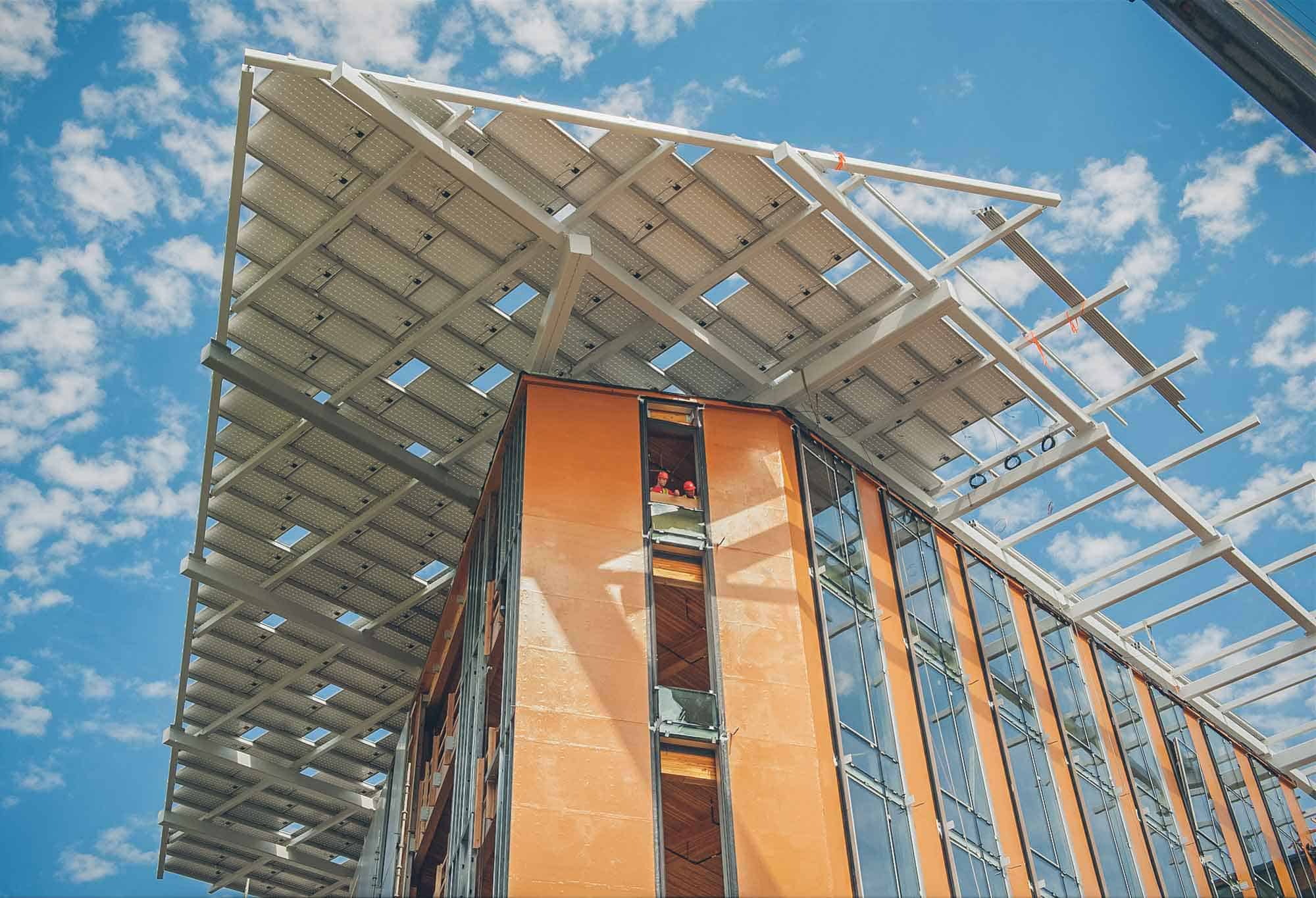 The Critical Building Envelope
A building envelope denotes the separation between conditioned and unconditioned internal and external environments. The building envelope can prevent a substantial amount of energy loss via air, or damaging intrusion via water/water vapor. If the envelope is compromised or not properly constructed, however, it leaves the structure exposed to all four issues. The envelope encompasses multiple components, including doors and windows, insulation, foundation and roof. Wall systems are a critical aspect as well. Wall assemblies include brick, wood, siding or concrete and the materials that connect these materials. Wall systems usually have a very long life expectancy, yet air infiltration, water intrusion and temperature transfer can cause substantial and rapid problems.   
One building standard with extremely rigorous energy performance requirements is the Passive House standard, which includes airtight construction, continuous insulation, minimized thermal bridging, energy recovery ventilation, and solar optimization. This is the standard that mandates a blower door test result of <0.6 ACH50, ensuring that the building is indeed tight.
A blower door machine calculates airflow between the interior and exterior of a home. It measures air tightness and pinpoints any problem areas where air is leaking through a building envelope. Although test levels to achieve are set, most savvy energy-efficient builders deliver metrics that surpass code minimums.
The PROSOCO R-Guard system of air and water barriers is an environmentally friendly water and air barrier, free of phthalates and other ingredients on the International Living Future Institute's Red List.
The PROSOCO Monolithic System
Since becoming the first fluid-applied air barrier on the market almost two decades ago, the PROSOCO R-Guard silyl-terminated polyether (STPE) system creates a monolithic barrier that keeps air and water out, while allowing buildings to maintain breathability and healthy indoor air quality.
The monolithic system of products saves builders considerable time, adheres to a variety of materials without a primer and is immediately waterproof. The flagship R-Guard products include:
Joint & Seam Filler that fills openings and provides transitions where flexible reinforcement can bridge larger gaps and provide support for fluid-applied flashing membranes, waterproofing, or air barrier components.
FastFlash liquid flashing membrane is available in a roller- or gun-grade version. The gun-grade material fills joints and seams in rough openings and seals around penetrations. Both versions may be used to counter-flash waterproofing and air barrier components in wall assemblies. Use independently or with other R-Guard products to prevent movement of water and air through building envelopes.
Cat 5 primary air and waterproof barrier is used over above-grade structural surfaces prepared with Joint & Seam Filler and FastFlash. It provides a highly durable, seamless, elastomeric weatherproofing membrane on exterior sheathing, CMU backup walls, and precast concrete. Cat 5 is roller-applied in conditions ranging from everyday weather to 155+-mph winds of a Category 5 hurricane. If applied in damp conditions, it is immediately waterproof, for fewer weather delays during construction.
AirDam. This system can be installed in less time and contributes to greater long-term energy efficiency than alternative products. The STPE sealant creates a long-lasting, weather-tight seal that prevents moist outside air from entering, and conditioned indoor air from escaping around window and door assemblies. It is used in all rough openings prepared with R-Guard FastFlash.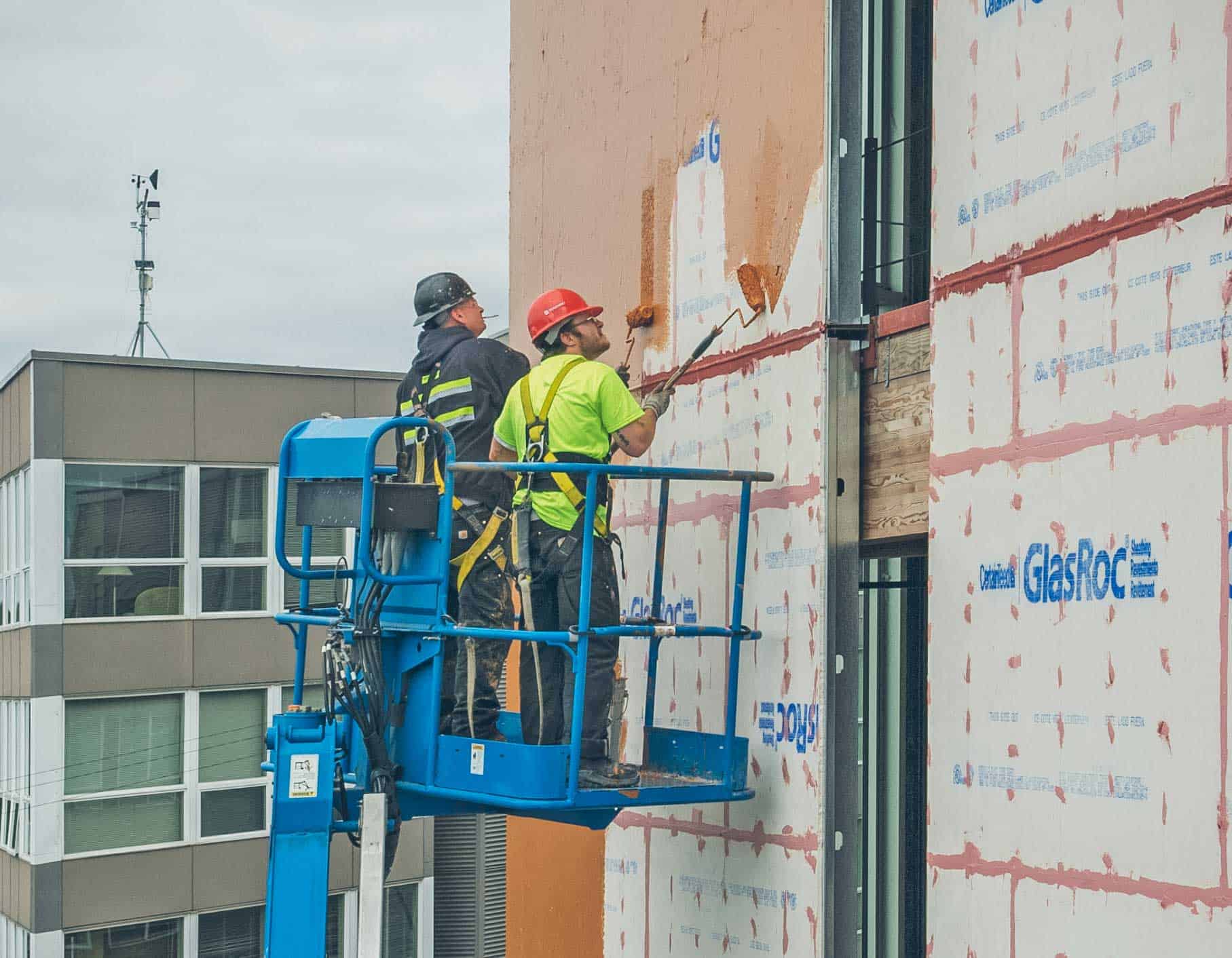 Specialty product or just common sense?
It wasn't that long ago that the focus of builders was to build houses based on what would achieve the target bottom line. While profits will always matter, more builders today than even five years ago do their own research, read articles, and product specification sheets. They educate themselves on products and processes, and as a result, are building to a higher standard that may exceed building code requirements.
As an industry, builders are not typically fond of "specialty products" that are both difficult and expensive to implement. The PROSOCO monolithic system, although considered "specialty," is designed for ease of installation in areas where standard non-fluid materials are difficult to implement. In most cases, installers of PROSOCO R-Guard products learn the installation procedures within hours.
As part of the critical building envelope, the PROSOCO R-Guard monolithic system provides durability and longevity in its control of water and air management and is the first step in a high-performance building. PROSOCO represents the pinnacle of water and air management combined, enabling builders to confidently take that first step.