PROSOCO's ReVive gives life to revitalized downtown KC scene
With 150,000 square feet of limestone standing 34 stories high, the Kansas City Power & Light building has prominently adorned the city's downtown skyline since its construction in 1931.
The historic Art Deco-style building at 1330 Baltimore Avenue, designed by Hoit, Price and Barnes, held the record of Missouri's tallest habitable structure for 45 years, from 1931 to 1976.
By 2014, the original owner, Kansas City Power & Light Co., had long left the building, and the final tenant had just moved out. Its future was at risk like so many empty and atrophied buildings in major metros across the U.S.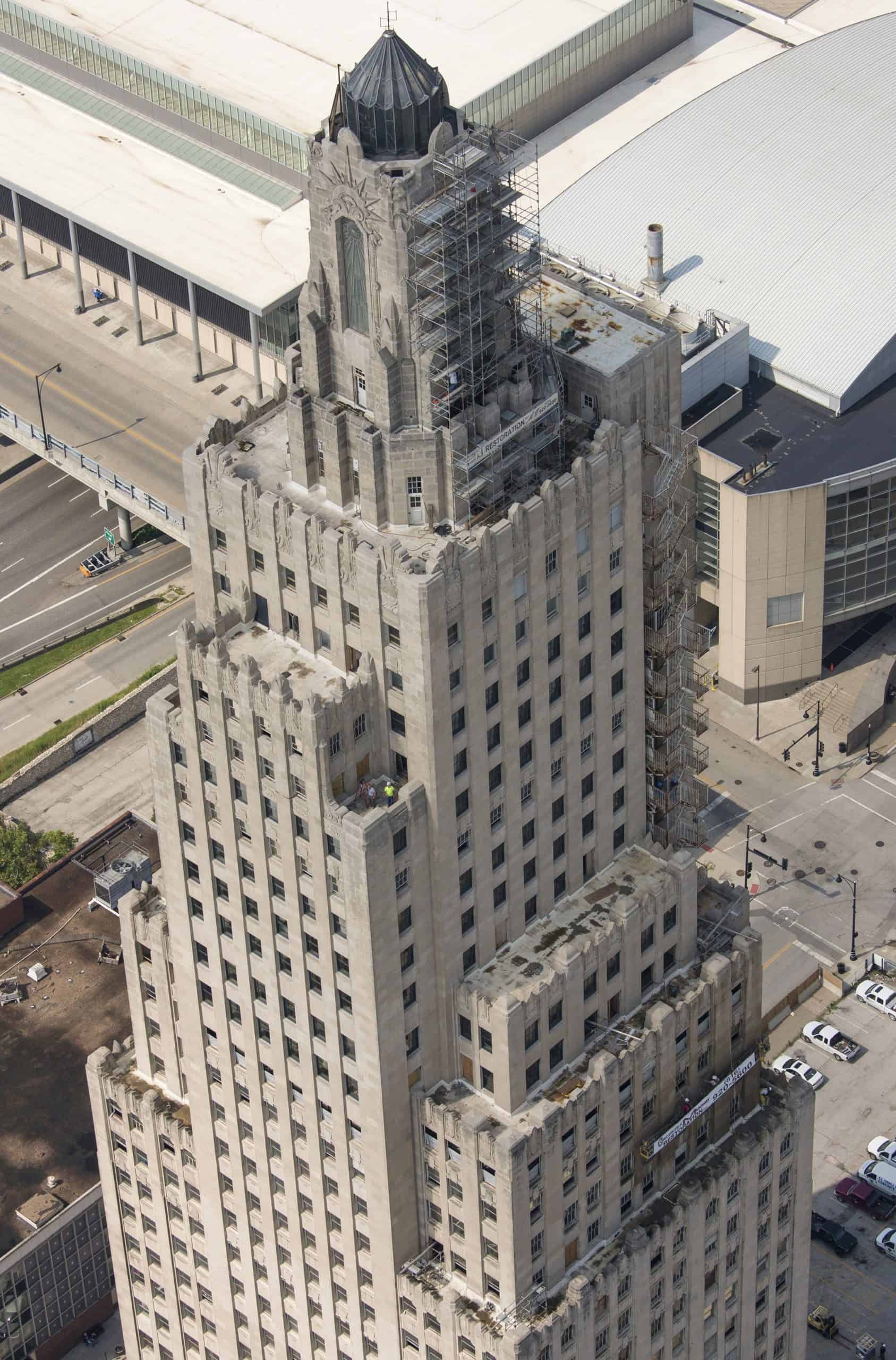 Having changed ownership more than once over the span of just a few years, the building suffered from deferred maintenance as well as atmospheric and ferrous stains on its masonry exterior.
Under the current ownership of NorthPoint Development, a massive, $64 million interior and exterior restoration began in early 2015 to convert the structure into offices and 217 loft apartments. The project was celebrated by the city – instead of sitting empty and continuing to decay, or worse, it would be repurposed and put into reuse to contribute positively to a revitalized and thriving downtown community.
General contractor Neighbors Construction gave the nod to Concrete & Masonry Restoration (C&M Restoration) to complete a restoration of the building's limestone exterior, including stain removal, miscellaneous repointing of defective mortar joints, nearly 20,000 linear feet of limestone repointing, and 231 limestone patches of spalled stone from ferrous metal strap anchors.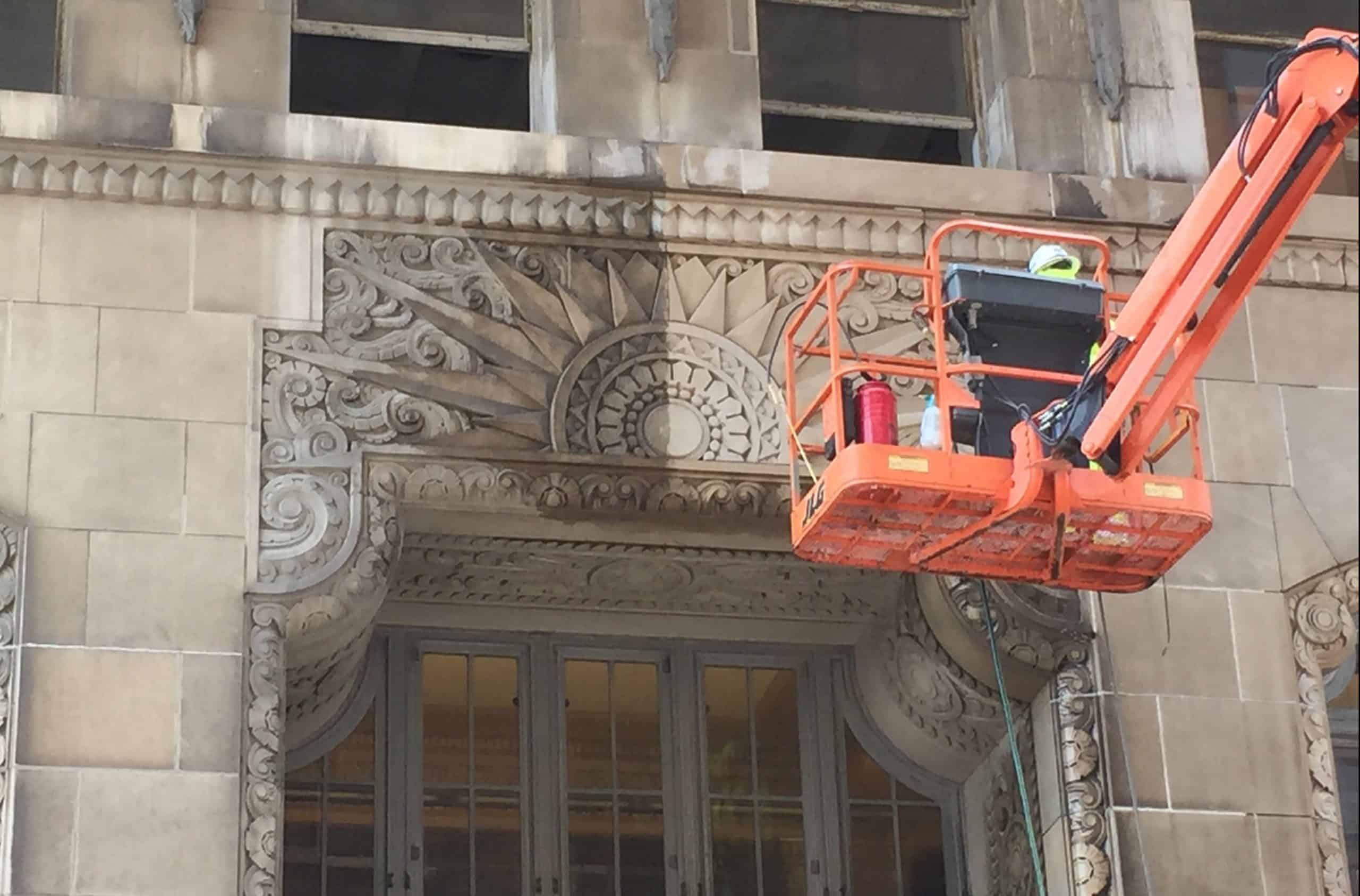 "Too clean" isn't usually an issue on masonry cleaning projects. But the owner didn't want the building to appear immaculate. While performing test panels of all products used on the restoration, C&M Restoration took special considerations to get the right level of effectiveness. One prewash product was ruled out because it got the limestone cleaner than the owner's liking, according to Bill Thomas, owner of C&M Restoration.
"We had samples that were even more extraordinary than the results that we were contracted to deliver," he said. "But that's not what they wanted. There was a point where they didn't want us to go too far."
Due to the drawn-out nature of this project, test panels were performed by PROSOCO and C&M Restoration 10 years ago – back when the project had another owner and entirely different scope. Products tested to satisfactory results 10 years ago but weren't ultimately used due to updated technologies that occurred over the last decade.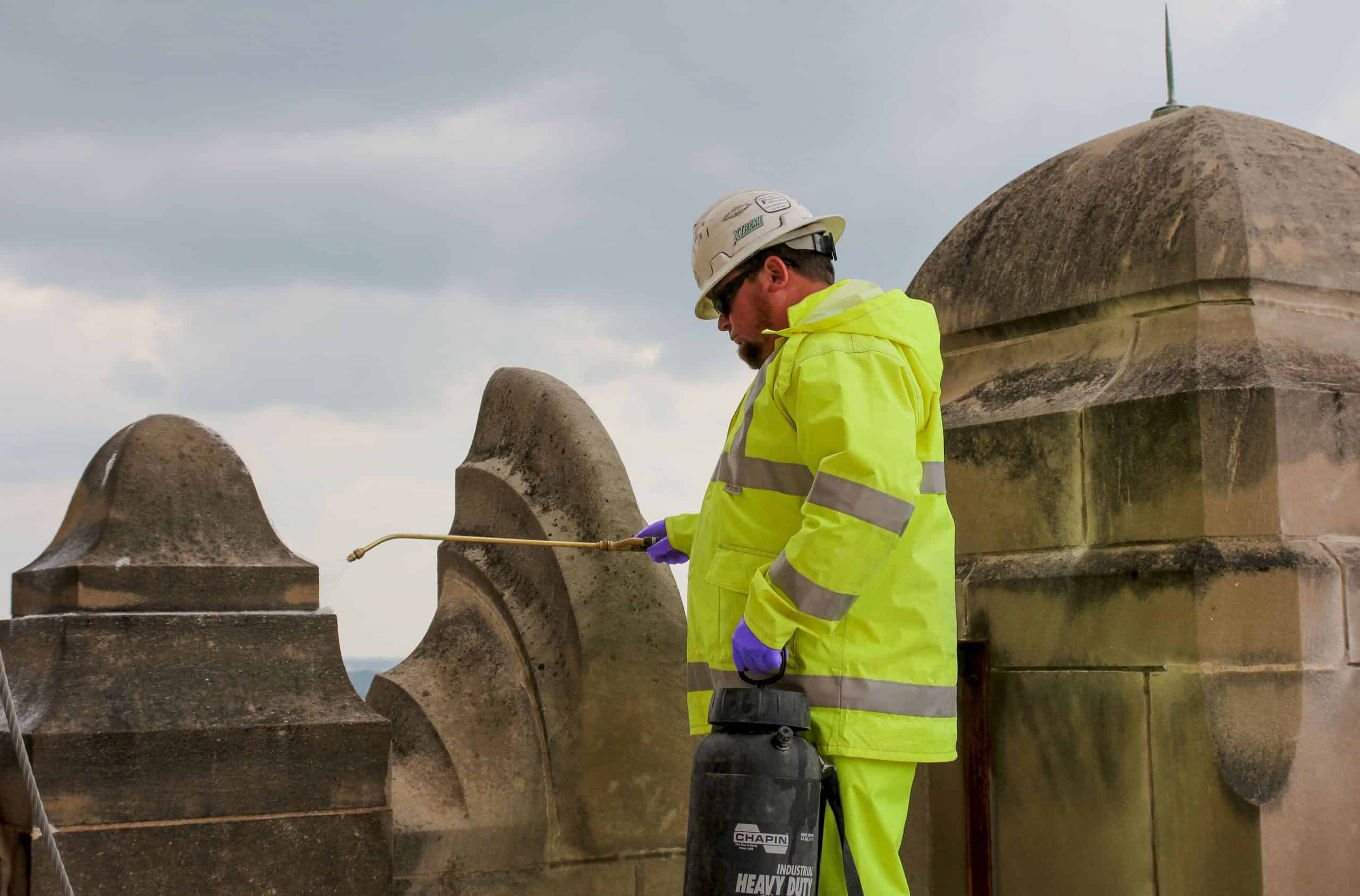 C&M Restoration used swing-stage scaffolding to access the exterior's 41 drops, rigging it, inspecting each area with an architect from the project design firm, BNIM, determining the extent of the work, performing the work and finally reinspecting the work again with the architect before moving onto the next drop.
Before work could begin in Spring 2015, Neighbors Construction cordoned off the building and its surrounding sidewalks. Workers from C&M Restoration applied PROSOCO's ReVive cleaner with controlled pressure-washing and let it sit before using a brush to remove stains from the limestone.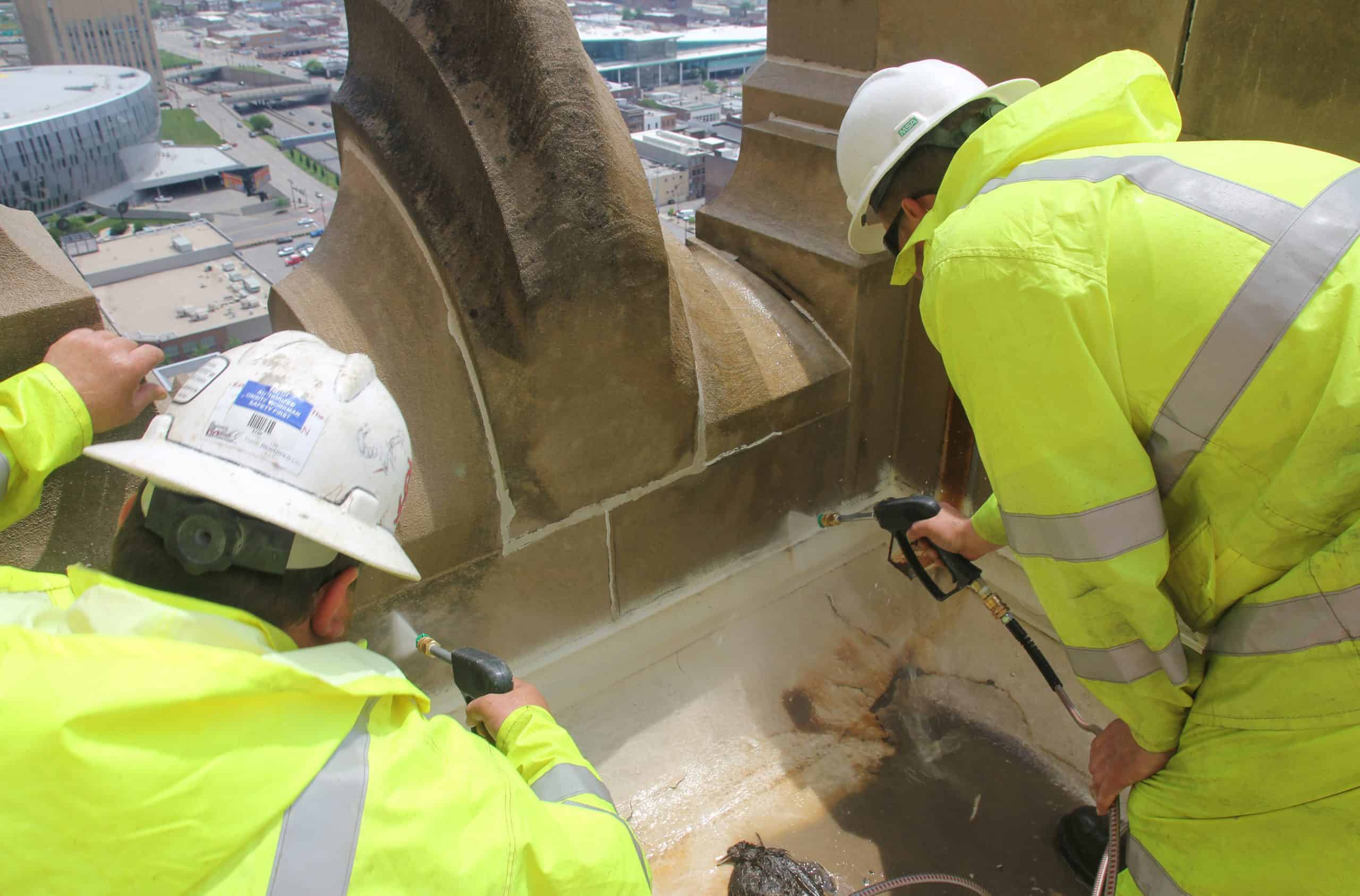 With the restoration scheduled for completion by the end of 2015, the project has exceeded the owner's expectations. No accidents, injuries, complaints, etched glass or any other issues have occurred during the 8-month exterior restoration, the project manager reported.
Loft apartments and other spaces are expected to be available in the first half of 2016.