Built for $1.75 million and opened Sept. 17, 1931, Topeka High School in Kansas is arguably one of the most beautiful high school buildings anywhere.
Ever.
With its 165-foot bell tower containing a working 18-note Deagan Chime System, stained glass windows, and limestone and masonry exterior, Topeka High School looks more like a church or cathedral than a high school.
A closer look, however, shows that time and environment have begun to take their toll.
"The building was due for a general cleaning," says David L. Falley, project manager with RWC. "It's got mostly atmospheric and biological staining on the limestone, severe in places. There's also some smoke residue on the back of the building from a fire a few years ago.
"It's not as dirty as it could be, considering the last major work on it was 30 years ago."
PROSOCO's Enviro Klean SafRestorer got the nod to remove the black stains and give the building an overall cleaner, brighter appearance. While decades of embedded staining called for a cleaner with horsepower, SafRestorer is designed to safely clean around architectural metals and other sensitive surfaces.
David said the high school's metal-framed stained glass windows were one reason he chose SafRestorer.
"And it's effective," he said. "I've used SafRestorer on other projects and gotten good results."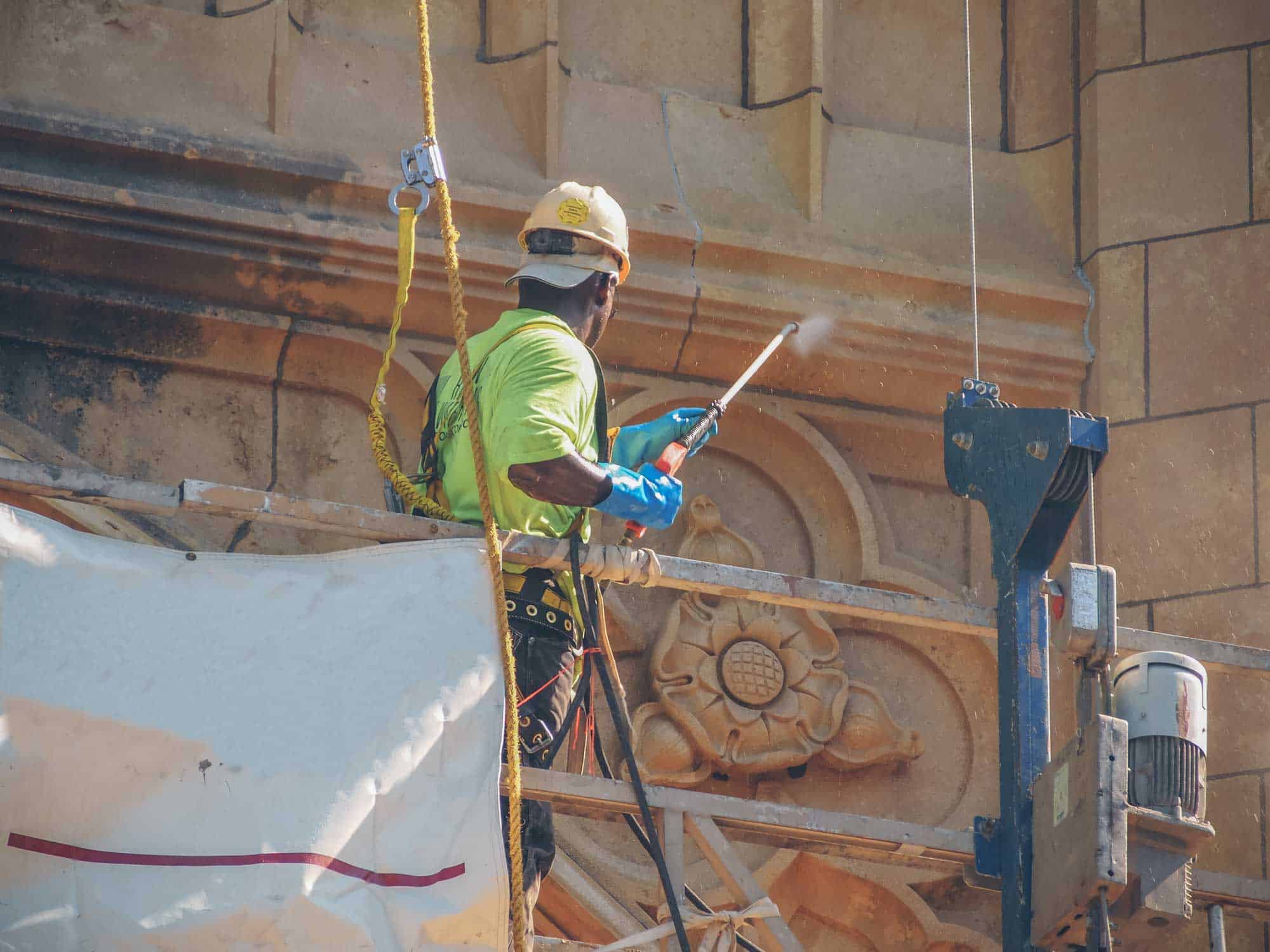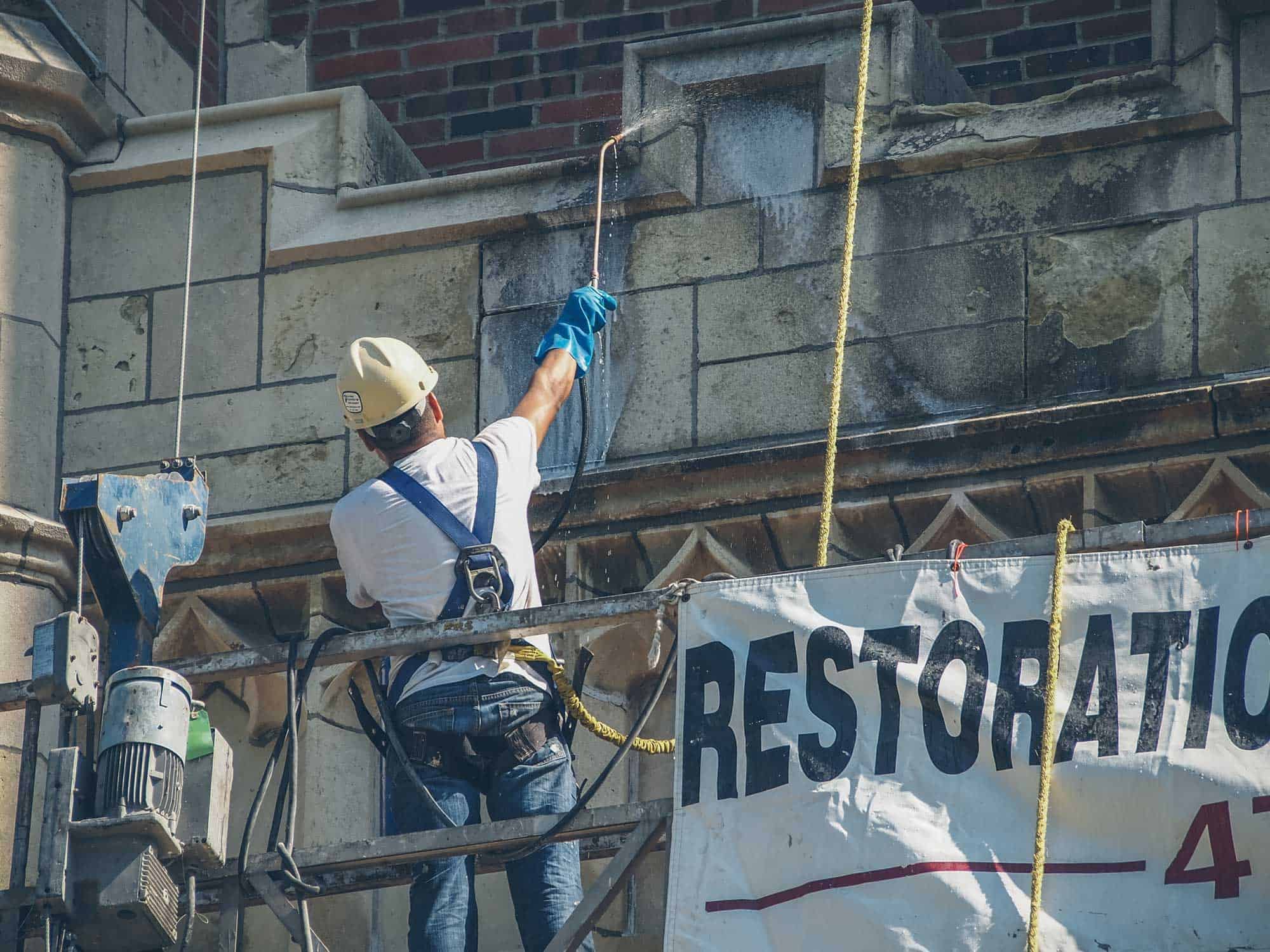 The restoration and waterproofing contractors crew, led by Foreman Steven Balser, began work at the end of June 2013.
Along with cleaning the exterior, they're tuckpointing where masonry joints have deteriorated due to time and weather. The repairs are minimal, David says.
"The building is in good condition overall," he says. "It's got good workmanship and has weathered well."
He added that it's a good idea to have cleaning and repairs done before the deterioration becomes severe.
Despite the building's minimal problems, cleaning it still presents challenges, David says. The famous Kansas winds can twirl the hanging basket on the crane, used to reach areas inaccessible by scaffold. It's stabilized by people holding lines on the roof or ground, David said.
And the hanging scaffold, though secure, can sway in the Kansas breeze.
"You get a 7 to 10 mile-per-hour breeze up there, you'd think it was 50," David says. "Keeping your knees flexed helps.
But when the wind kicks up higher than 10 or 15 miles per hour, it's time to get off."