Built in 1906, Benson Polytechnic High School in Portland, Ore., boasts many things: a storied past that includes its conversion into a hospital during the Spanish flu era of 1918-1920; a community that treasures its historical significance as the oldest high school in Oregon; a reputation as an exceptional trade school with a renowned list of alumni; and, thanks to a restoration team currently overseeing its $400 million restoration, a secure future.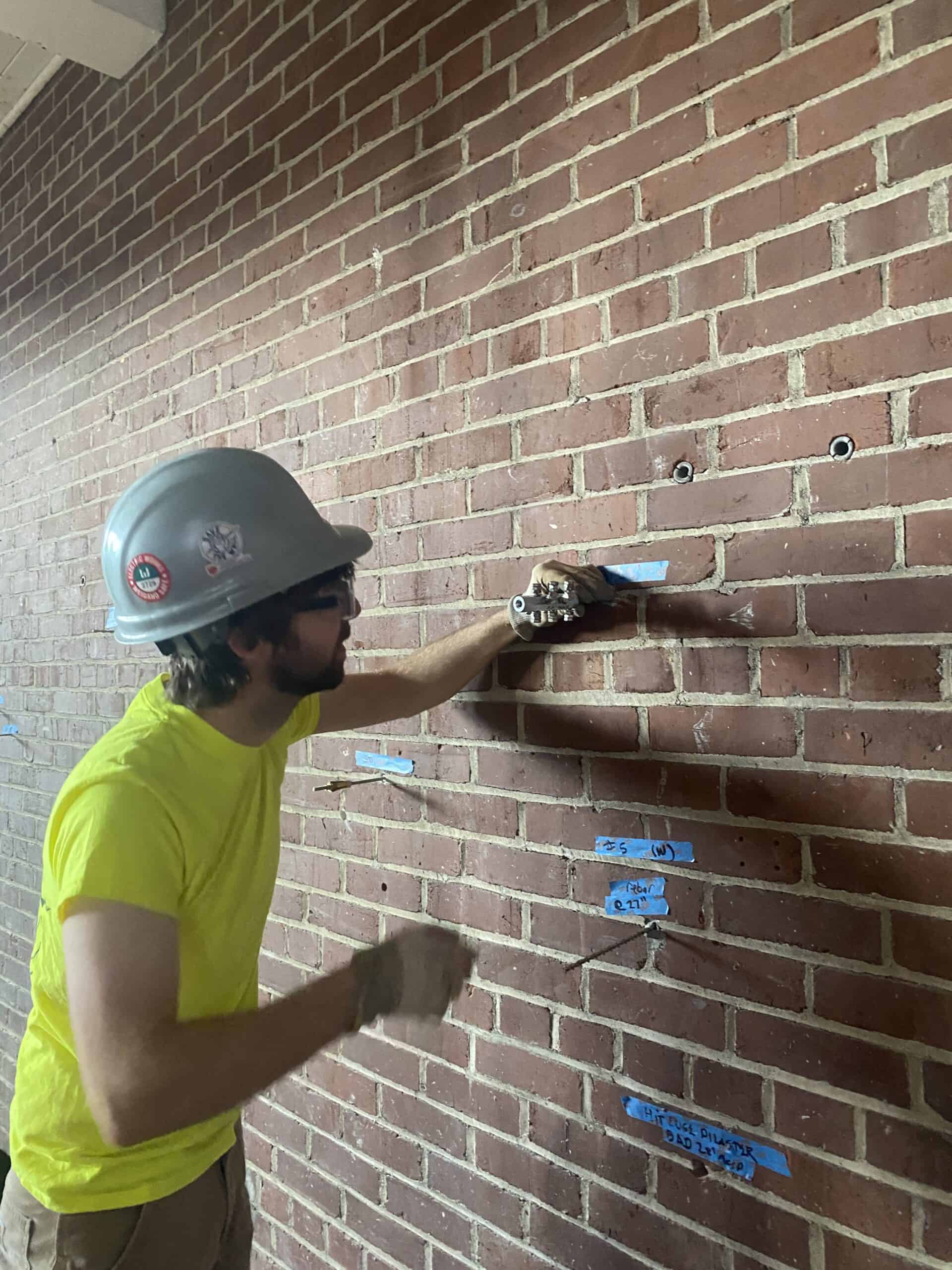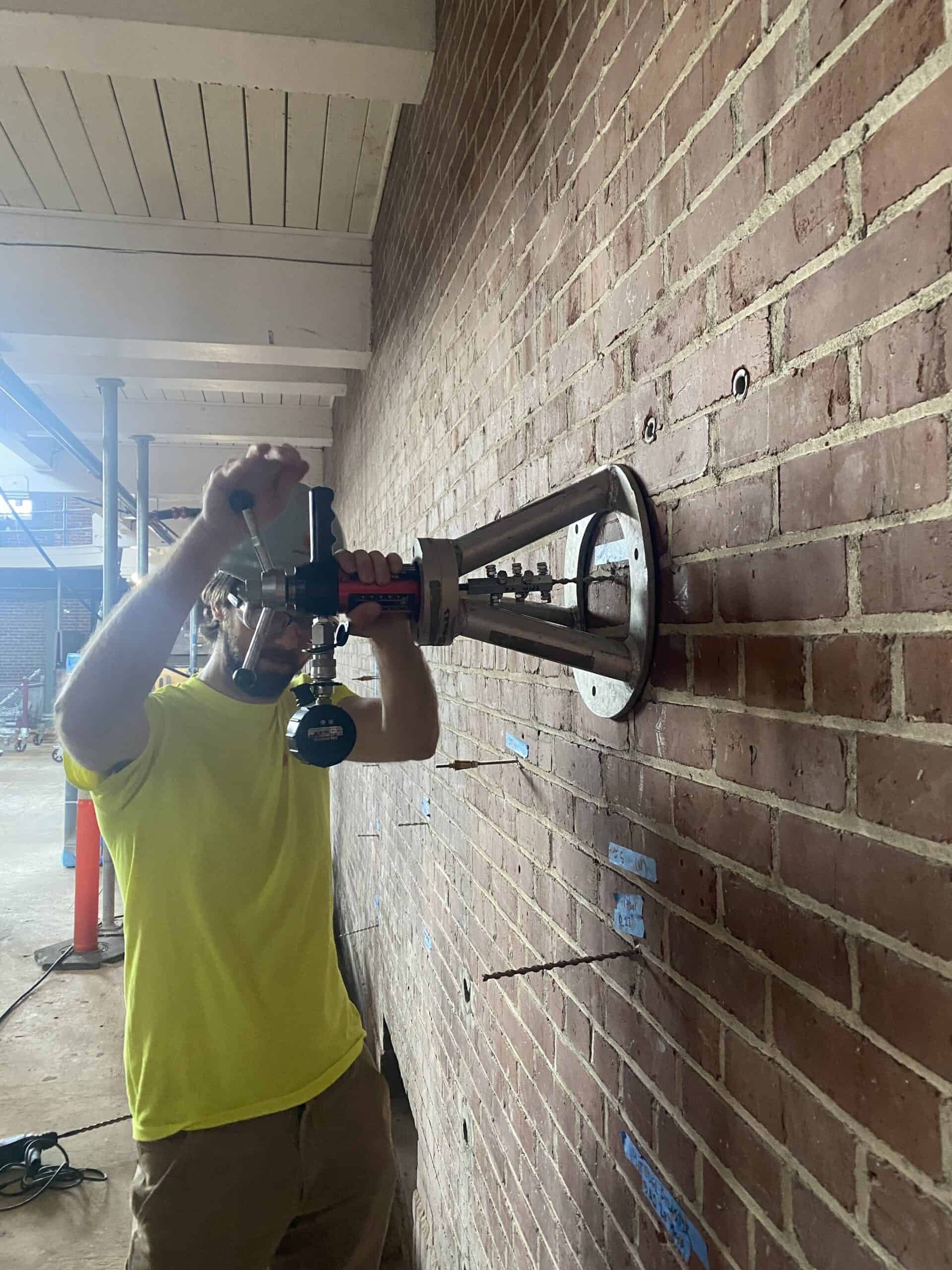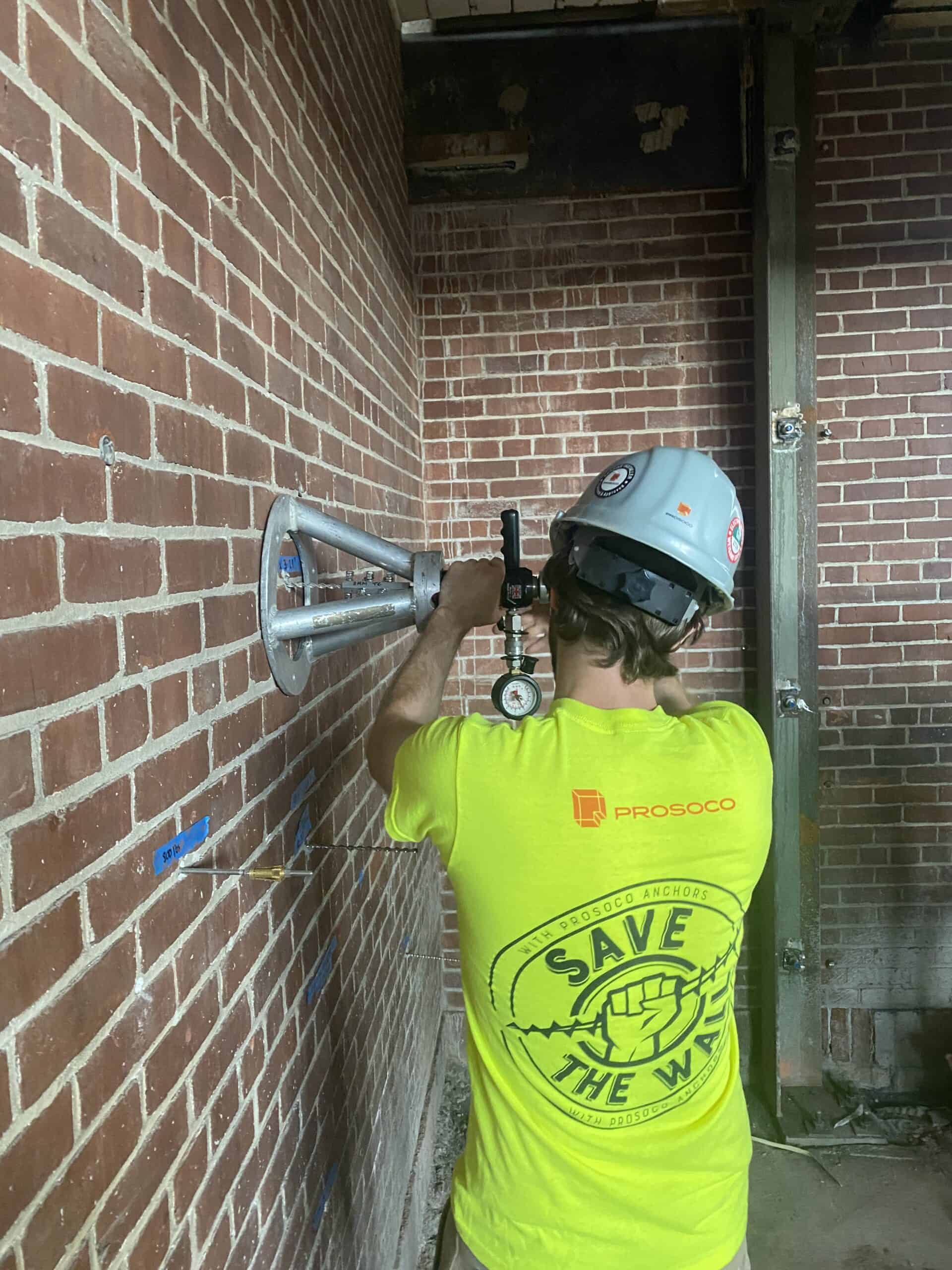 Jeff Scarpelli, Products Engineer for PROSOCO, created a rig exclusively to test the interior brick wall of Benson HS | Photos by Matt Herz
In the summer of 2023, Jeff Scarpelli, Products Engineer for PROSOCO's anchoring systems group, joined Matt Herz, PROSOCO's regional sales manager in the area, on site to offer advice on how to save and secure a 17-inch-thick interior brick wall in the school's 60-foot-high gymnasium. Scarpelli built a demo with old brick as well as a testing rig designed specifically for this job. The good news? The wall could be saved. Scarpelli engineered 30-inch Grout-Tie pins as well as 28-inch Grip-Ties for the wall.
"The fact that Jeff made that testing rig FOR this job is an example of the exceedingly high value he brings to projects," Herz says. Herz will be back frequently to check on progress at the high school, which also had its limestone, terra cotta and brick exterior cleaned with Sure Klean 600, Restoration Cleaner and Safety Klean. Additionally, Blok-Guard & Graffiti Control WB 15 will be used on the building to protect the decades-old masonry substrates from water and graffiti attacks.
Benson's restoration team includes Anderson Construction, Pioneer Waterproofing, and KPFF Consulting Engineers.
Stay tuned for more on this project's progress...