Sarah Holder, PROSOCO's Preservation and Technical Training Specialist, grew up in a Navy family that lived on the Coast and spent many of their vacations as heritage tourists visiting historically significant sites across the U.S. On one particularly memorable vacation to Charleston, S.C., Sarah visited Drayton Hall and was instantly engrossed by the tour guide's description of the work to restore the historic structure, including careful repair of the wood floors and original paint color identification through paint analysis.
"Even at my young age, I was utterly fascinated by the investigative work that needed to be completed to determine what was compatible and appropriate for those historic materials," she says.
That unique upbringing led Sarah to study History and Art History at Georgia State University, and then go on to earn a Master of Science in Historic Preservation from the University of Texas at Austin.
In graduate school, Sarah interned with the National Center for Preservation Technology and Training, and participated in myriad workshops and volunteer efforts, including the Landmarks Preservation Guild with UT Landmarks. During her time at UT Austin, Sarah worked in coordination with UT Landmarks and the UT Architectural Conservation Laboratory to conduct an evaluation of graffiti control treatments for a public sculpture on campus. Her thesis research was a materials investigation of early concrete technology used in Seguin, Texas, during the mid-19th century.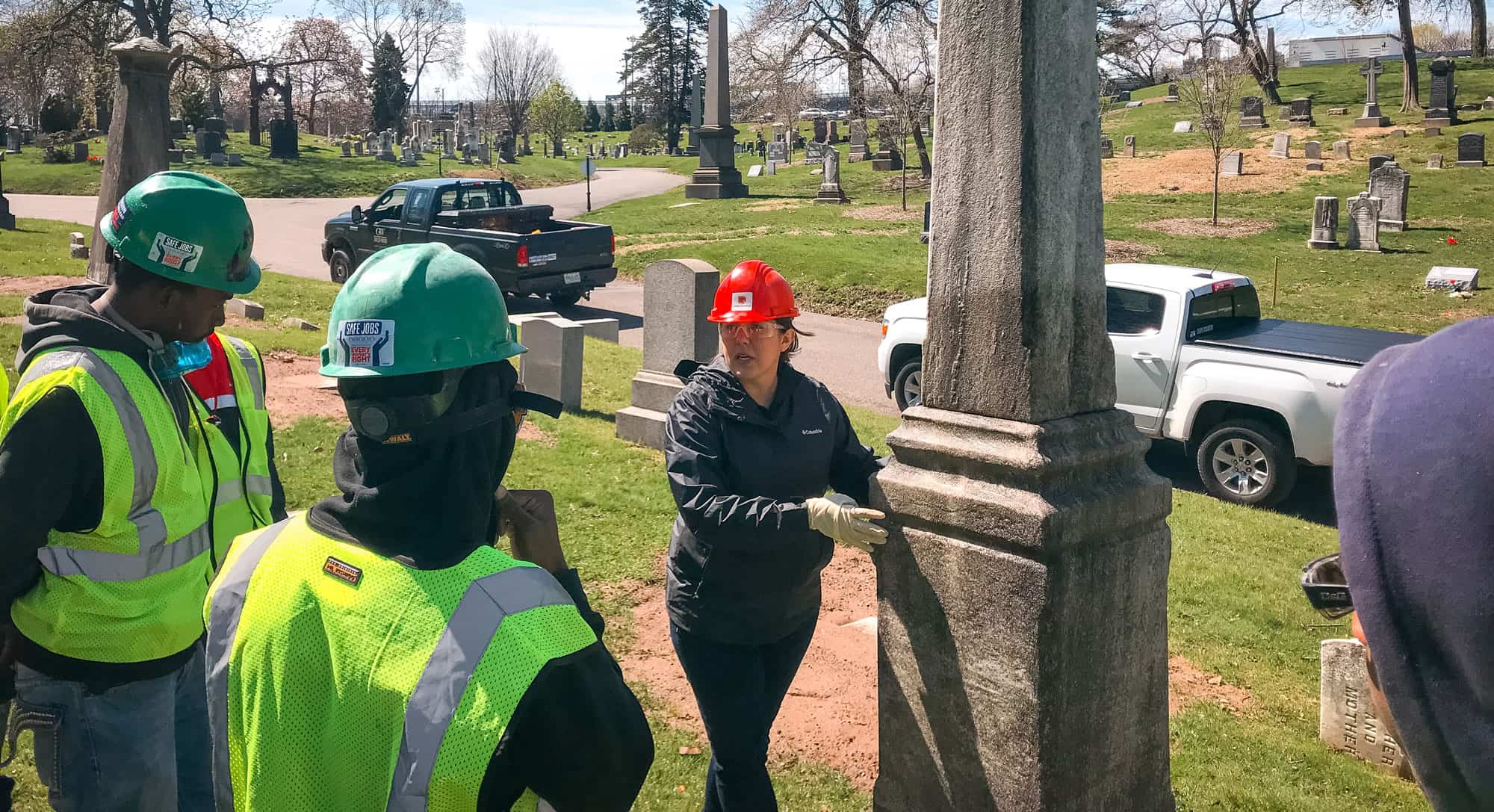 Today, Sarah works as PROSOCO's Preservation and Technical Training Specialist, a role in which she provides technical support related to historic building materials, material degradation, and product performance. She's also a trainer with the Restoration Training Collaborative, a cooperative hands-on masonry restoration training program between PROSOCO and Conproco.
Sarah is an active member of the Association for Preservation Technology (APT) and the American Institute for the Conservation of Historic and Artistic Works (AIC) and has presented original research at their annual and regional meetings. In addition to her active professional memberships, Holder has served as Chair on the Board of Directors for the Central Plains Chapter of APT and was a board member for the Lawrence Preservation Alliance. Most recently, she served as a Commissioner on the City of Lawrence Historic Resource Commission.
Sarah's Favorite Project:
"My second month working for PROSOCO, I was invited to visit a job site in Washington, D.C. — the U.S. Capitol. It was quite an honor to be invited to help provide technical assistance on that project. It is still one of my favorite projects to date. Who gets to do that in their first few months at a new job?"